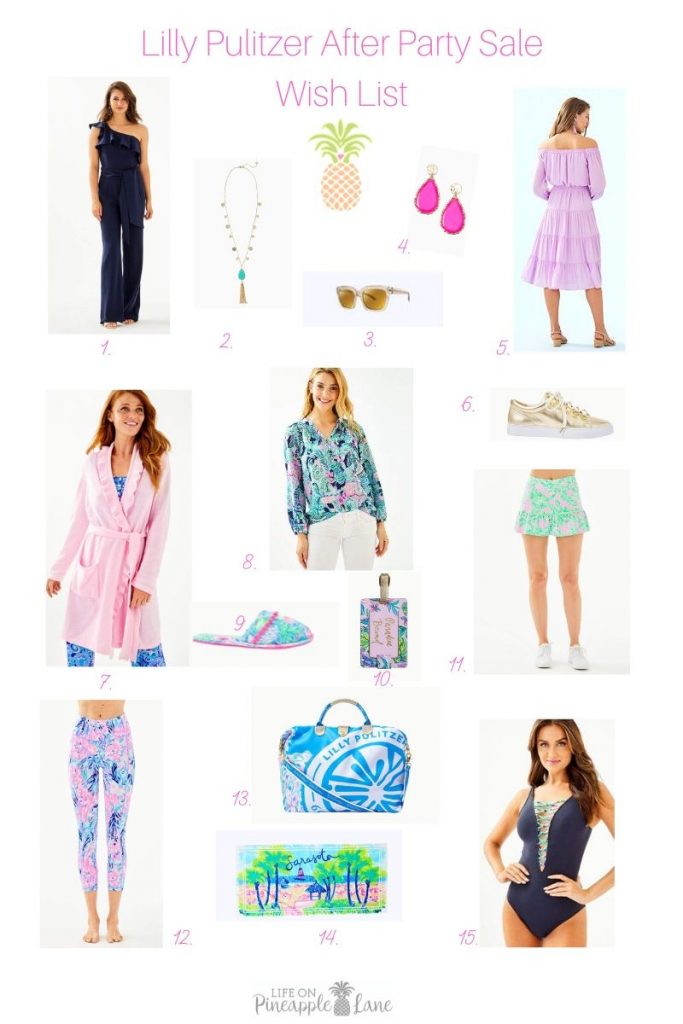 Hi Friends!
The Lilly Pulitzer After Party Sale 2020 is on!I scored some really cute items back in September and I plan to stock up again this week. It starts today at 8:00 am est and runs through tomorrow. If you don't know how it works you can read this post and see may last wish list too. You can also visit the Lilly Pulitzer Page here to learn more.
Here is my 2020 wishlist!
I love these cute travel items, like this weekender bag, destination beach towel and luggage tag. They would really make  great gifts
I'm also hoping to get this cozy robe & slippers.
The Elsa top is classic staple.
But honestly, that gorgeous one-shoulder jumpsuit! is my biggest wish! It's just gorgeous.
Ok, there you have it short and sweet! Hope you pick up so many cute things for your wardrobe at the Lilly Pulitzer After Party Sale 2020! All of the items are linked above just underneath the photo and also here.
I'll be back later this week for a Kitchen update Post and a Five Things For the Weekend Post so stay tuned! I posted about my kitchen a while back here if you need to catch up and you can find a few of my "Five Things" posts here, here, and here.
Happy Monday! Have a great week and thank you for reading!