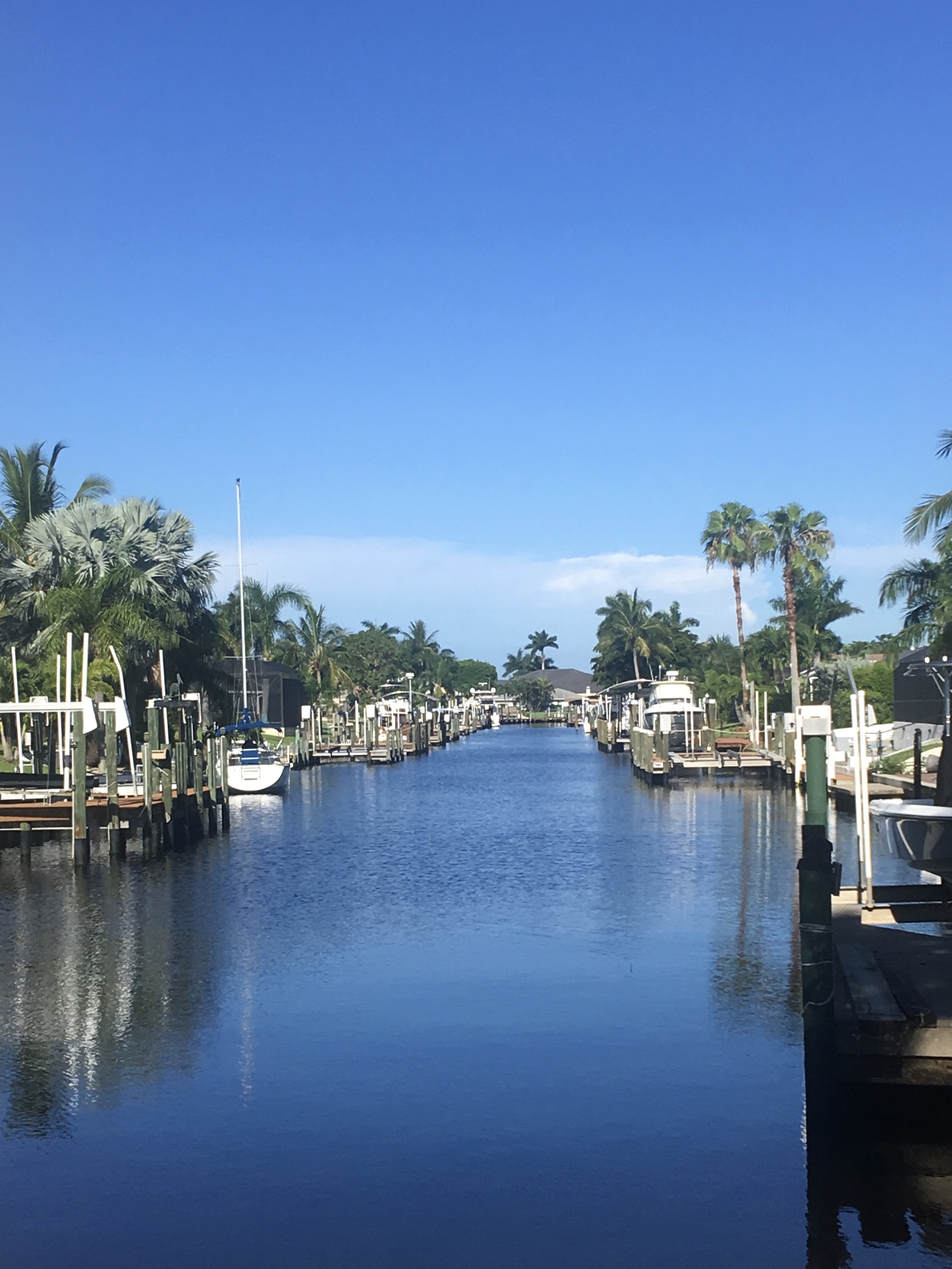 5 Things For The Weekend + A Recipe
Hi Friends! Happy Labor Day! What do you have planned for the holiday weekend? Our plans for a getaway were cancelled so we suddenly have the whole weekend free! Any invites? Actually, I'm looking forward to a quiet weekend. Looking ahead on my calendar,  between family, work and social obligations, I don't see a free weekend until like next June, so, I will be soaking up this last little bit of relaxation before the craziness sets in.
5 Things For The Weekend
1. I would be remiss if I didn't mention our water situation here in Southwest Florida. We really need your help. I've heard that many folks are cancelling their trips to the area for the upcoming season because of it. I understand. But, before you do that, let me just say this. Aside from the devastation to the sea life, which is incredibly sad, many people are being impacted daily.  Please consider helping us by visiting the Captains for Clean Water website, read up on the issue and tell the government how you feel. You can do that by clicking HERE. Then, consider making a donation to Captains for Clean Water. They are a non-profit, grass roots organization who are making  huge strides in raising awareness and working towards a solution  to our water problems. I also suggest that you visit SanibelSeaSchool.org  and support them as well. They have wonderful environmental and ocean related educational programs for adults and children which are so important. Our area is so beautiful and has so much to offer! We MUST protect it!
2.  I recently saw a recipe for roasted grapes and decided to try it. Whoa! Game changer! This is the easiest thing to do and it will totally elevate  the cheese board at your next get together. I'll tell ya I felt pretty fancy serving these. Super simple and soooo good. Once roasted, they sort of turn into a jam. I mashed mine up to spread on crackers with brie and it was delicious.  Epicurious.com has a few more suggestions for you. I didn't even know roasted grapes were a thing! But they are, oh yes, they are! Here you go…
Roasted Grapes
Pre-heat oven to 350
Here's what you need:
1 bunch of red grapes
Olive oil
Rosemary
Here's what you do:
In a bowl, drizzle olive oil on grapes to coat. Throw a few sprigs of rosemary on top. Toss. Place on a cookie sheet in a single layer. Roast for 1-2 hours depending on how you like the texture. I suggest checking them after one hour then decide. I roasted mine for 1.5 hours and I think they were perfect. Enjoy!
3.  I recently read the book Make Your Bed by Admiral William H. McRaven and the very first chapter addresses the daily bed-making ritual. He says, "start your day with a task  completed". It is great advice that I practice daily and am trying to instill this discipline in my little ones. So, imagine my surprise and JOY! when my daughter made her bed yesterday and today without being told to do it! I highly recommend  this book!
4.  In case you missed my last post, Pottery Barn is having a great Labor Day Sale. Up to 70% off on selected items. Check out my top picks here.
5.  If you have been thinking about starting a blog, I highly recommend The Jenna Kutcher Blog as a fantastic resource for information and inspiration. I am currently taking the Pinterest Lab course and listen to her podcasts almost daily. She has a TON of FREE information about blogging and growing your online business.
I hope you have a fantastic weekend and stay safe! Thanks for reading!