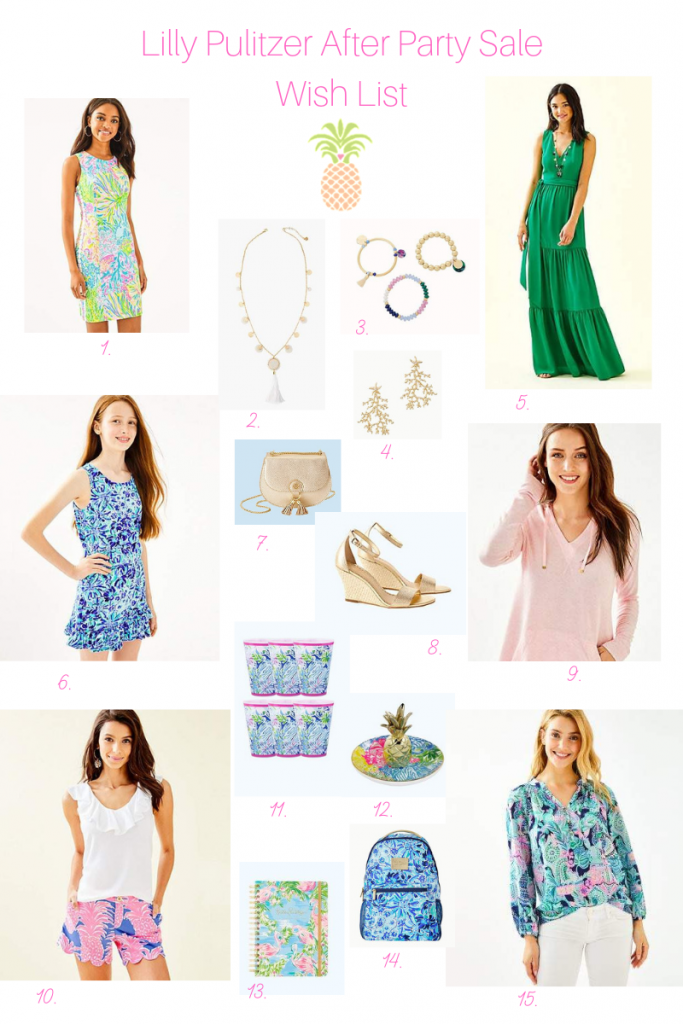 1 / 2 / 3 / 4 / 5 / 6 / 7 / 8 / 9  / 10 / 11  / 12 / 13/ 14 / 15
Hi! I hope you had a great weekend! Are you planning to shop the Lilly Pulitzer After Party Sale? I have my wish list in hand and I'm ready to buy all the Lilly I can get my hands on! Lilly Pulitzer rarely goes on sale and the once a year After Party Sale is always good!
The After Party Sale starts online at 8AM ish ET on Monday, September 9, 2019 and ends on Wednesday, September 11, 2019 at 11:59 PM ET. 
Have you ever shopped the After Party Sale before? Items go really fast so you have to be quick! Here are a few shopping tips:
1. SET UP AN ACCOUNT & ENTER CREDIT CARD INFO BEFORE YOU START SHOPPING
 By creating an account here and entering your credit card info prior to the sale, you will save checkout time and increase your chances of getting everything in you want.
2. DON'T REFRESH YOUR BROWSER
Once you get to the site, you'll be put in a virtual waiting line. You don't need to refresh your page. Just keep it open and wait.
3. ALL SALES ARE FINAL
No exchanges. No Returns.
4. YOU MAY HAVE TO WAIT A BIT FOR YOUR PURCHASES
Due to the high volume of sales, it could take up to 4-6 weeks to  receive your merchandise. So, don't buy for an event next weekend!
5. YOU CAN SHOP ALL 3 DAYS
They will be adding new merchandise throughout the sale so be sure to check in  everyday of the sale.
6. Shipping is FREE!!!
YAY!!!
Let me know how you did! Tag me on instagram or tell me what you snagged in the comments!
Don't forget, the sale starts tomorrow morning, September 9 around 8AM and runs through Wednesday, September 11 at 11:59PM.
Happy Shopping!!!
Follow me on Instagram & Pinterest!!!