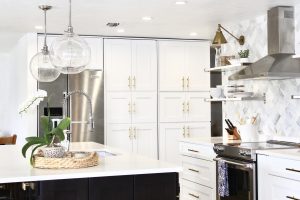 I think we had the longest kitchen remodel in history! But that's ok, I my dream bright white kitchen. Life got in the way, I had a hard time making decisions and honestly, I fought against my budget. My budget won. I did my best with what I had to spend, and I saved up for a few splurges. Here are the results and the before photos so that you can see what we did!
Marble Backsplash And Open Shelving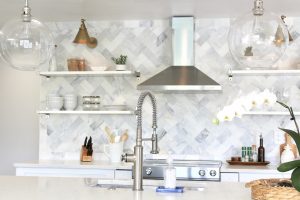 The marble was not my first choice but it was beautiful and within my budget. I decided to do a herringbone pattern for some interest and a border since my wall is freestanding. I think it turned out quite pretty!
Open Shelving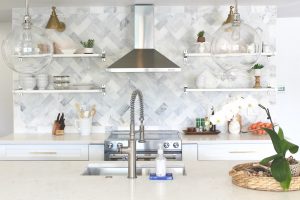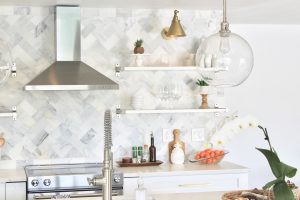 While perhaps not the most practical choice, I love, love the look. I had the shelves and brackets already (Ikea) so, no money spent there. I toyed with the idea of a distressed wood shelving look but I thought it might be too farmhouse and that was not the look I was going for so I opted for the white. The white shelving brought my Bright White Kitchen to life. I love the fact that I can change them up on a whim. It's fun to re style them when I get bored with the look or according to the season or holiday.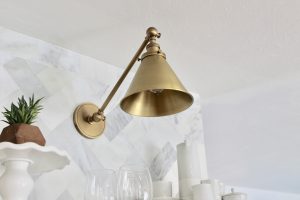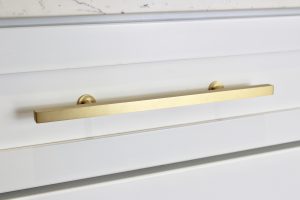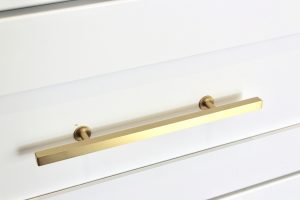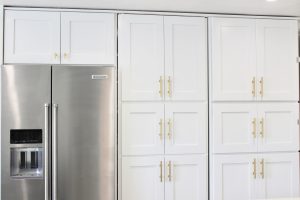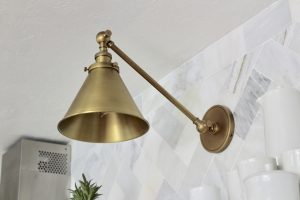 I love the brass trend. I literally agonized over the cabinet hardware but I fell in love with these Lewis Dolin knobs and pulls. After bringing home so many pulls to try out I went back to what I fell in love with at the beginning. The Restoration Hardware sconces are so beautiful, I can't tell you how much I love them. The pendant lights are polished nickel. I got them before I decided to go with the brass hardware but once I did I realized that they needed to be brass too so I have the same ones on order in brass. I actually really like the look of the mixed metals and feel pretty good about my choices there and I think it goes great with my Bright White Kitchen!
The Before Photos
Not the most attractive kitchen to say the least! These photos were taken before we purchased the house.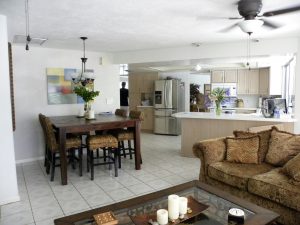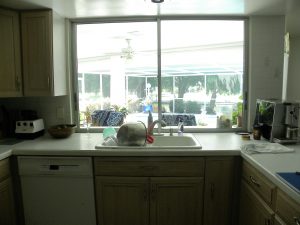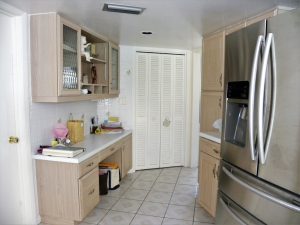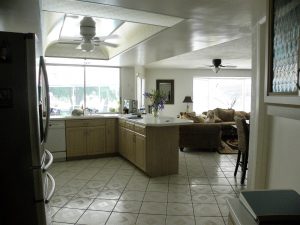 I will have some update photos soon. Do you like the brass trend? Tell me what you think! Thanks for reading!