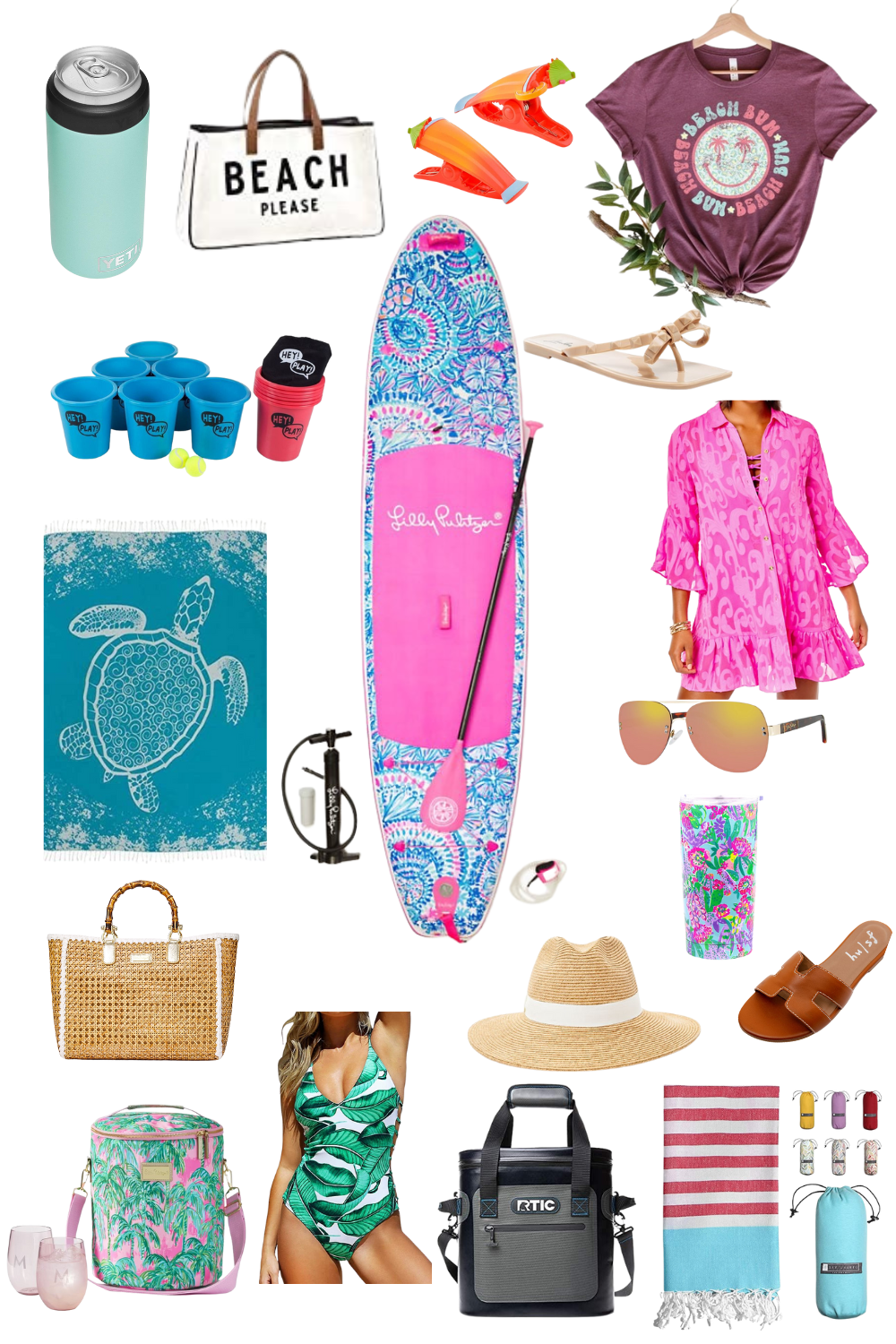 Holiday Gift Guide For The Beach Lover On Your List
Hi there!
I know it seems ironic that I'd publish a Holiday Gift Guide For The Beach Lover On Your List less than 2 weeks after Hurricane Ian rocked our world here but I thought it was actually the perfect post. Hurricane Ian can't keep us down! Our beautiful town and beaches will return better than ever! For the rest of the year, I will be giving 50% of my profits from what I earn through affiliate sales to local organizations or even individuals impacted by this devastating storm.
We all have that one friend who loves the beach or maybe that friend is you! I put together The Beach Lover's Gift Guide to help you shop for your beach loving friend. I have (or have given) each one of these items, so they are tried and true!  click the image below to shop!
Beach Gear
I love these cute towel clips. Pair it with this cute towel!
Give the Beach Bum T Shirt, Beach please tote,some sunscreen and this packable hat for the perfect gift.
Beach Fun
This Bucketball game is so much fun! Slade and I have spent so many fun hours with our friends playing this game on the beach! It's great for a couple gift.
Beach Cocktails
The Lilly Pulitzer cooler is also a cute idea. You can fill it with wine or other drinks and add in the Lilly bright tumbler!
The Packit wine cooler bag is a great gift to give the beach lover! fill it with a nice pottle of wine and you're done! I have this exact one and we take it on the boat for sunset cruises.
The Yeti Rambler 12 oz. Colster Slim Can Insulator is a great gift for the beach lover who likes her White Claw or other skinny can drinks.
Beach Fashion
I have this exact cover-up and it's my casual beach go to and so inexpensive. Pair it with these sunglasses for another nice gift for your beach loving friend.
I hope you liked The Beach Lover's Gift Guide! Let me know in the comments! Also, Check out my other gift guides for Tween Girls, Tween Boys, and Men by clicking on the links. You can shop below by clicking on a product! Thank you so much for reading Beach Lover's Gift Guide! Feel free to reach out to me via email or instagram DM if you have questions or suggestions! I'd love to hear your feedback! Don't forget to Follow me on Instagram and Pinterest!


Shop This Post