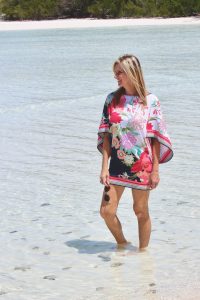 I'm always looking for a cute cover-up that I can wear to the beach or boating that also looks good enough to go to lunch or even dinner at a hotel or jump off the boat at a resort. Que in the Trina Turk Royal Botanical Dress!
This one by Trina Turk is made of bathing suit material so it's really light and so comfy. It is also really roomy through the middle which, on this trip to the Bahamas, was perfect because I was fighting some pretty serious "vacation bloat"!
Yep, its a real thing! I might not wear this one for a day on the water boating but definitely for a sunset cruise to a restaurant.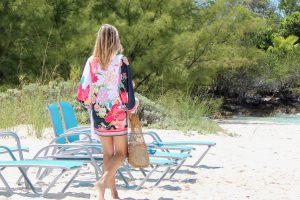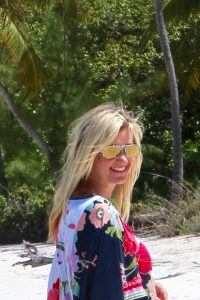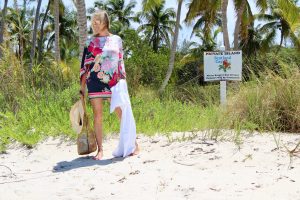 I paired it with my favorite bag and a floppy hat for the beach.
Later, I changed up the accessories and put a nice pair of shoes on for a beach cocktail party.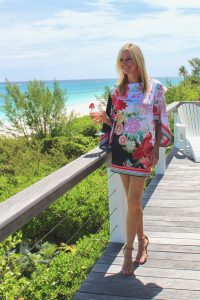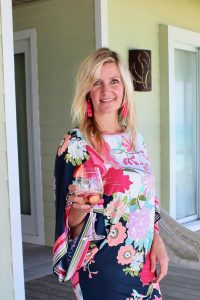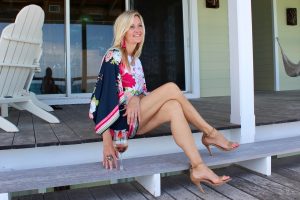 For a late afternoon cocktail party at a friend's beach house, this was perfect. I added some nude heels (you could do gold too!) and some fun tassel earrings for a  dressy/sexy look. What are your versatile go-to pieces?
Thanks for reading!