I love bright straw bags for summer! They're refreshing, perfect to take to the beach or a dinner party. They add a pop of color to a bold outfit or mix great with colorful outputs, like Lilly Pulitzer. Bright Straw Bags for Summer are the best!
I've rounded up my favorites for you here!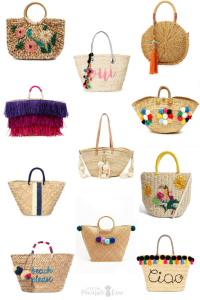 I love a cute straw bag for my summer wardrobe. It just adds a bit of fun that you just can't really get away with in the winter. The straw bag reflects the summer, laid back vibe. These are super cute and fun & can be found in a lot of places, like here.
Try adding a straw bag to your summer wardrobe this summer!
What bag is your favorite? Let me know below!