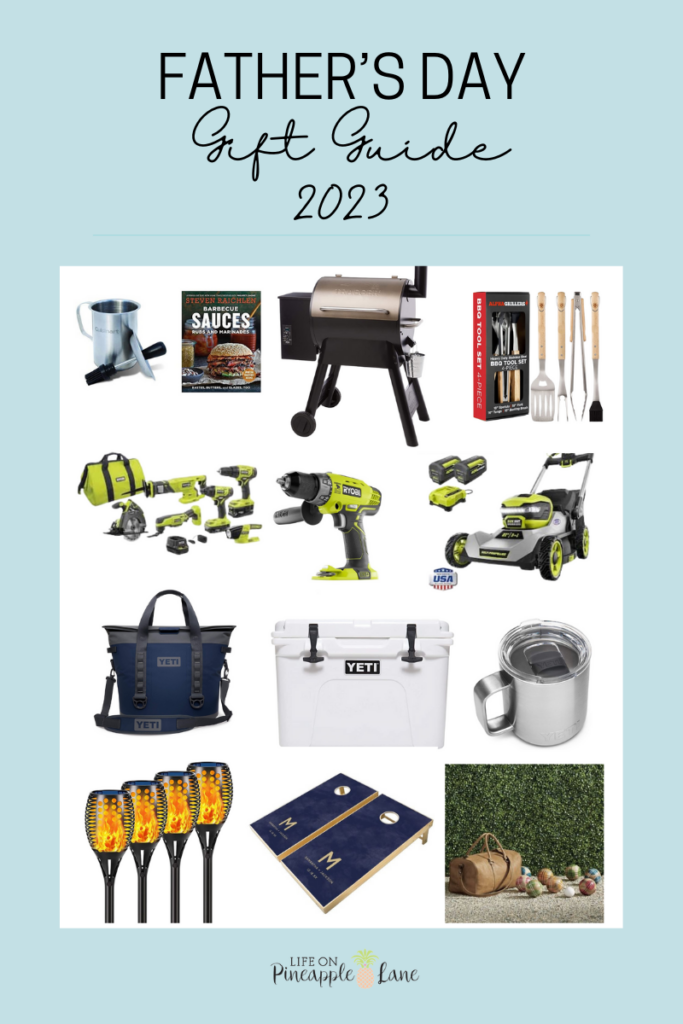 Hi Friends! Can I just tell you that I'm so proud of myself for pulling together a gift guide this early in June? LOL! Now I just need to make sure that I don't procrastinate buying Slade his Father's Day gift. I know that this month is going to fly by, so I'm planning on getting Father's Day shopping done by the end of this week so I don't have to think about it anymore.
There are over 40 gift ideas below. All you need to do is click on the link to shop…
Slade's Picks
I asked Slade to put together a list of some of his favorite things that he owns as well as a few things on his wishlist (making my job super easy this year). Any of these items would make awesome Father's Day gifts:
Sentimental Dad
One of my favorite gifts suggested for the Sentimental Dad is the Digital Frame. It connects to an app that you can upload new photos anytime with ease. Perfect for keeping dad updated with the family all year long:
Grill Master Dad
We love our Traeger. It makes the best meat and it's honestly kind of fool proof – it's really hard to mess up dinner with this smoker.
Tech Dad
Slade loves his wireless / waterproof portable speaker. It's so nice to have music with us no matter where we are – we especially love having it when we are out on the water for a day.
CLICK THE GRAPHIC BELOW TO OPEN THE GIFT GUIDE!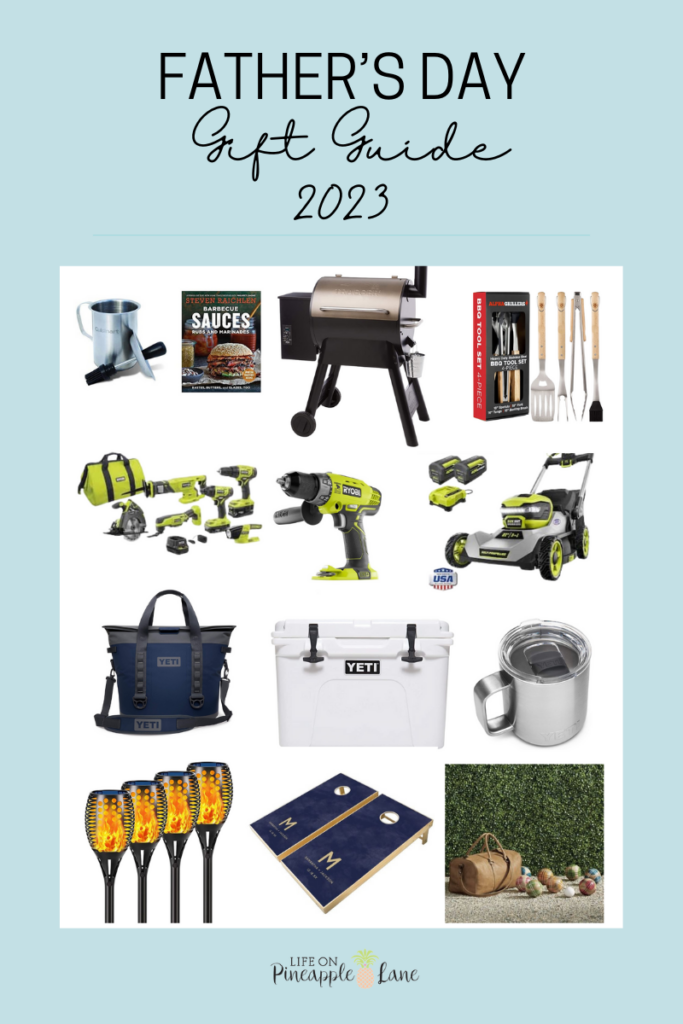 Homebody Dad
If your dad or husband enjoys spending time at home tinkering around the house or backyard, then he is going to love these gifts! I personally love the Bocce Ball Set. We have one and it's such a fun game to play in the backyard as a family:
Handyman Dad
RYOBI is one of our favorite brand of power tools. They are super affordable and great quality:
Outdoorsy Dad
All I have to say is Yeti. Honestly, some of Slade's favorite gifts in the past have been coolers, haha! :
Hard to Buy For Dad
For the man who has everything:
Gifts Under $50
Nothing feels more classic to me than a personalized gift for Father's Day. There are lots of websites offering personalized gifts for under $50:
Last Minute Gift Ideas
If you tend to procrastinate your shopping, then you are in good company, LOL. For Mother's Day I shared an entire list of last minute gift ideas – check it out if you want some additional inspiration for dad. Here are some additional ideas below that you can literally pull together day of:
Thank you for reading The Best Father's Day Gift Guide for 2023! I hope that this guide helped you find the perfect gift for the important men in your life!
Love these ideas, but not ready to shop yet? Download the gift guide here to shop when you are ready.
Need more ideas? Follow me on LTK for exclusive content and more gift ideas for your dad or husband.


Shop This Post