1 // 2 // 3 // 4 // 5 // 6 // 7 // 8 // 9 // 10 // 11 //12 // 13 // 14 // 15 // 16 //

Anyone who knows me, knows I love Lilly Pulitzer! I am so excited to share my Lilly Pulitzer Holiday Gift Guide with you! I've spent some time rounding up all the cutest Lilly pieces that make perfect gifts for Christmas! Let's Dive in.
My annual Christmas gift from my son Wil is the Lilly Planner. He gets me one every year and he knows I love it. He's cute and always makes sure to write a sweet note inside and mark his birthday on February 27th (as if I could forget!). This is a perfect gift for someone (like me!) who still likes a paper and pen to keep track of their plans and important dates.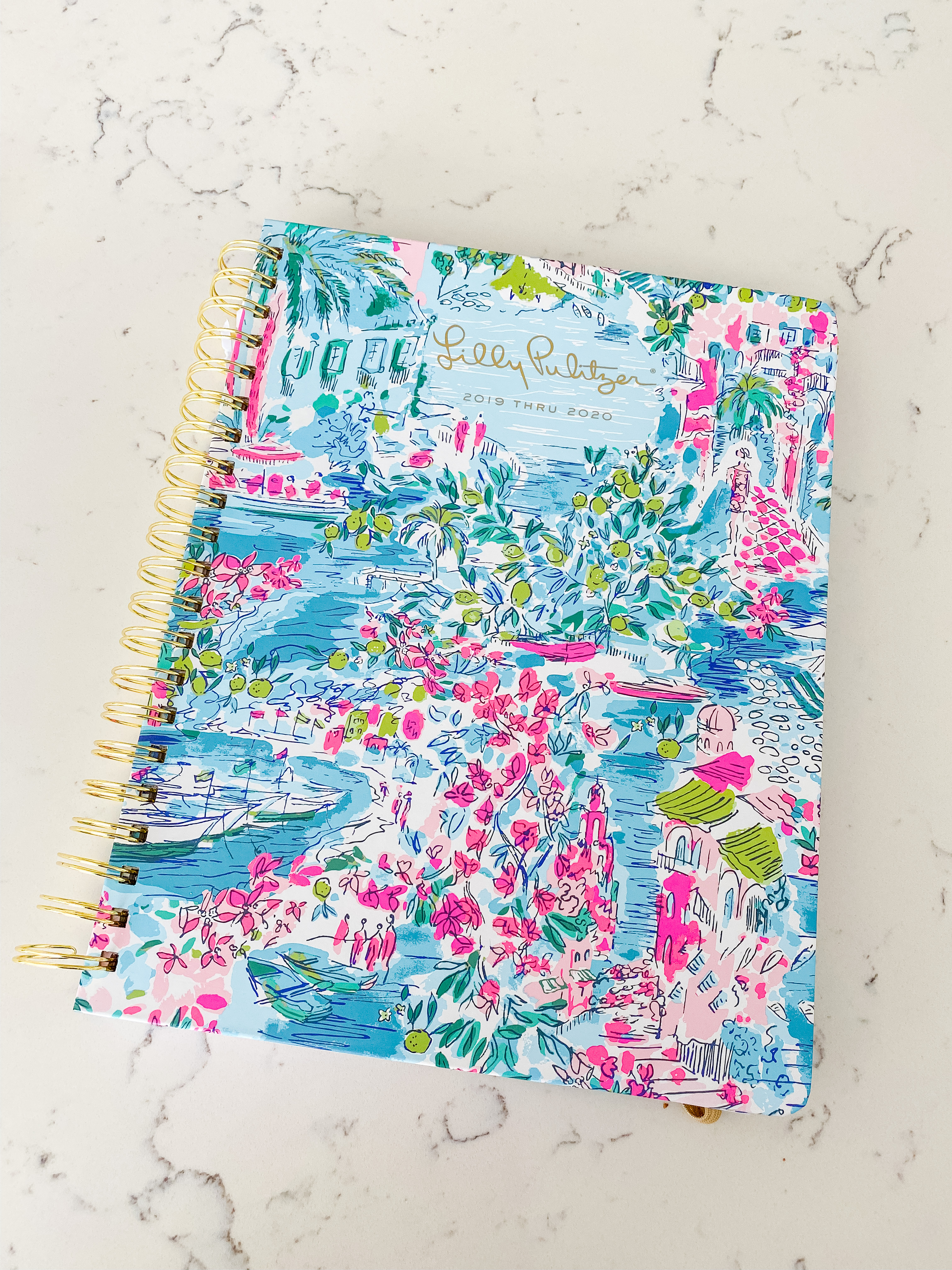 I love this cute coffee cup for my morning coffee and this insulated wine carrier and travel tumbler are perfect for our regular sunset cruises on the boat! I just realized I might sound like I'm telling a certain someone what I want for Christmas. These make great gifts and are very affordable.
Since we are staying home more and loungewear is the word of the day, these pajamas are perfect for anyone who wants to be comfortable at home. Pair the pajamas with this cozy throw and you have the perfect gift for staying home. I'd love it if someone gifted me this adorable Cheers sweater! Hint to my hubby!
These cute masks and this beautiful gold tote are the perfect gift for a girl on the go!
If you're looking for cute tech accessories, the AirPod case, phone charger and Apple Watch band make inexpensive and adorable gifts!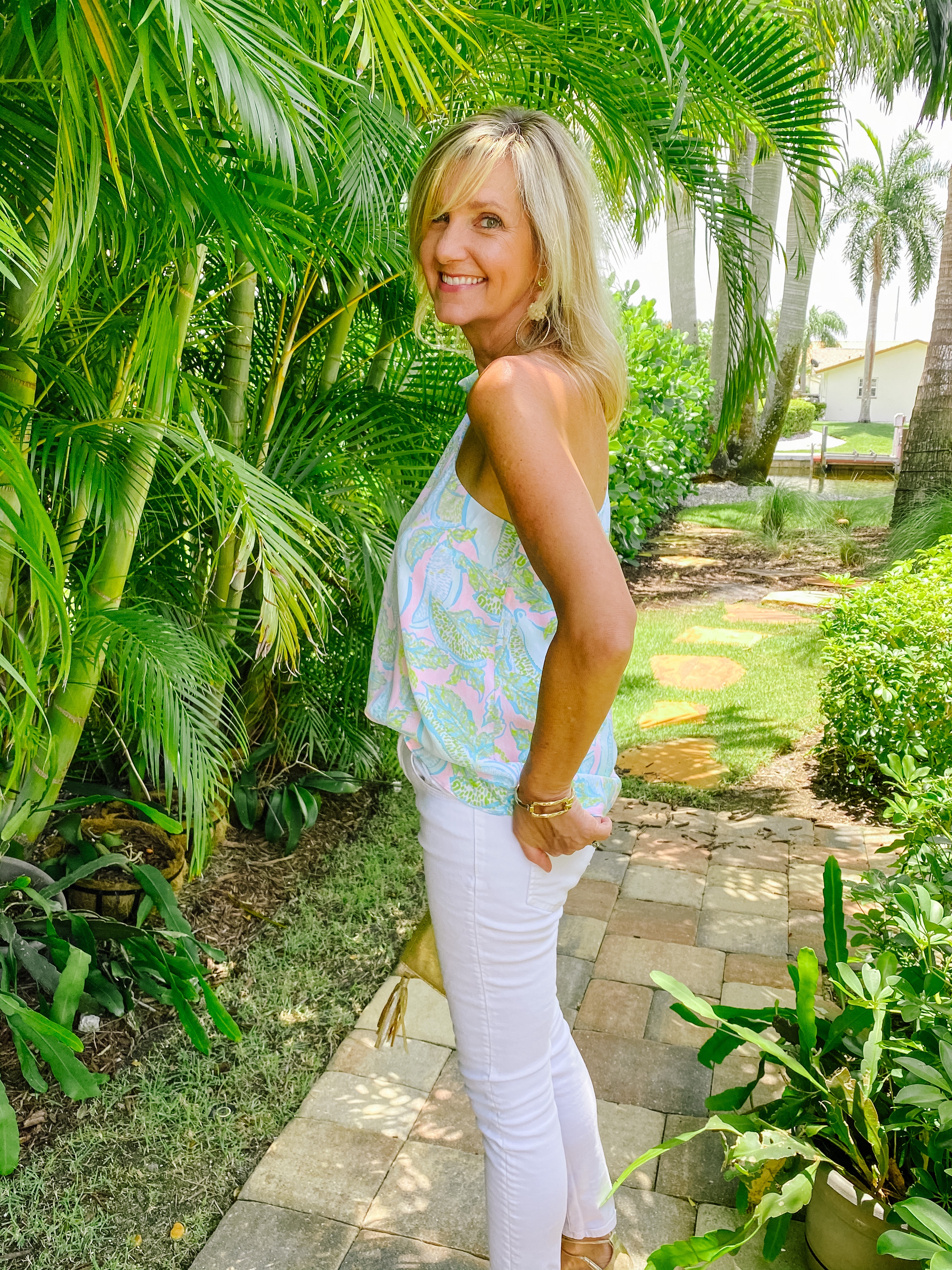 This Top is one of my Favorites! I wear it all the time! Perfect for a date night!
Thanks for reading my blog! I hope you enjoyed my Lilly Pulitzer Holiday Gift Guide. If you're looking for more holiday inspiration, you might also want to check out this post I wrote on The Best Target Holiday Decor  and be sure to subscribe to my newsletter by  clicking on the little envelope in the upper left corner of the page to keep up to date! I'll have gift guides for the whole family as well as some other fun holiday posts! Also, follow me on Instagram here and Pinterest here!


Shop This Post