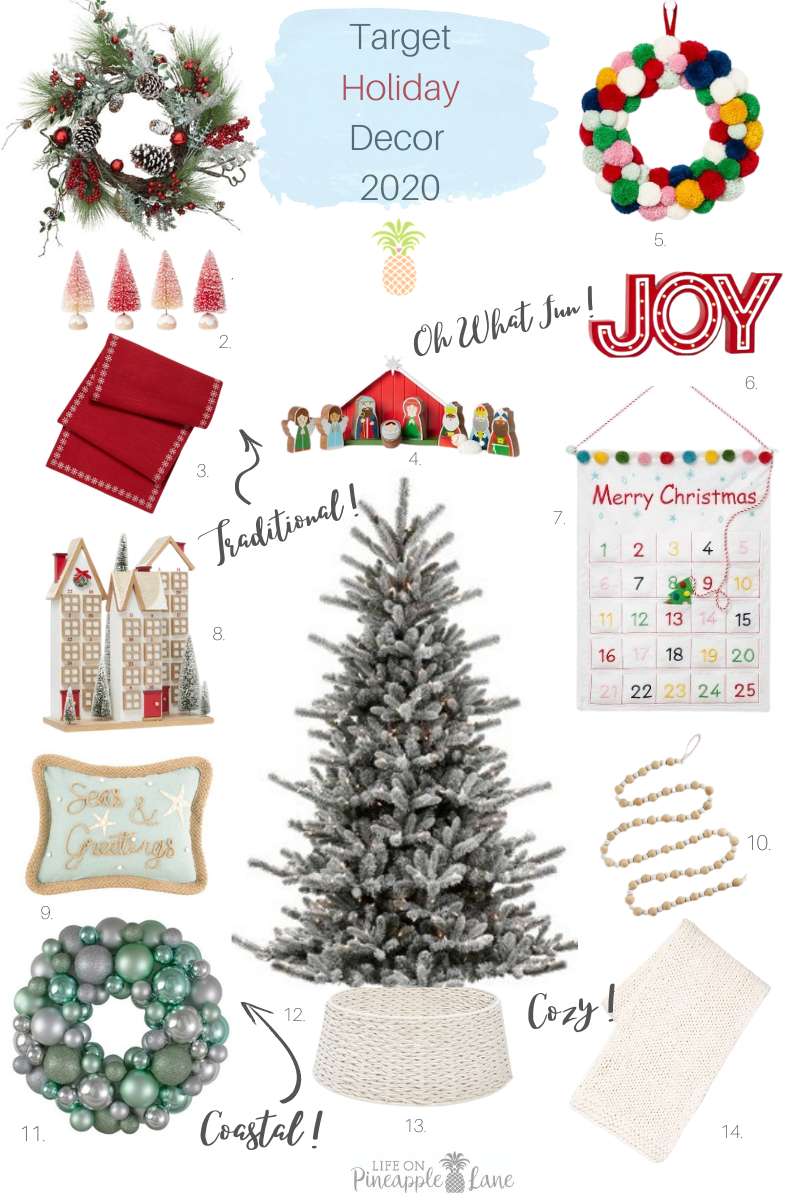 Hi Friends!
How are you? Are you feeling all the holiday feels right now? My family is SO ready for the holidays! This past year was hard and we ALL need some joy and happiness in our life right now. I am 100% good with getting the Christmas season started early and doing all the decorating, shopping early and listening to Christmas music. There's something very comforting about keeping traditions, especially during this time. How about you? When it comes to decor, I actually love stocking up on Target items — I've been adding so many adorable goodies to my cart daily! So, since we can't meet in person, let's make some hot chocolate and sit by the virtual fire together and plan out our Christmas decor.
Target has some great holiday decor this year that suits any mood.  Farmhouse, traditional, Coastal, festive and fun or Warm and Cozy all for really great prices. Usually, I'd be all in for the festive and fun, but this year I'm feeling like I need the warm and cozy vibes.  What are you feeling?
I love this flocked tree! It's the closest I'll come to snow this year! And this cozy throw is just what I need right now to make me feel wrapped up in Christmas love.
This front door wreath is so beautiful and welcoming and is in my cart as we speak.
Our family advent calendar is so ridiculously on it's last legs and I am on the hunt for another one that we can use. This one  and this one are strong contenders.
We will be decorating this weekend so I will be picking up my online shopping orders to avoid the store. This will probably be my shopping strategy for a lot of my Christmas gifts. Have you started shopping yet? I've been picking up a few things here but I'm definitely not close to being finished!
If you want more gifting ideas, you can check out my Tween Girl Gift Guide and my Lilly Pulitzer Gift Guide! Lots of other Gift Guides are coming in the next week!
I hope you have a great weekend! Thanks for reading!

Shop This Post