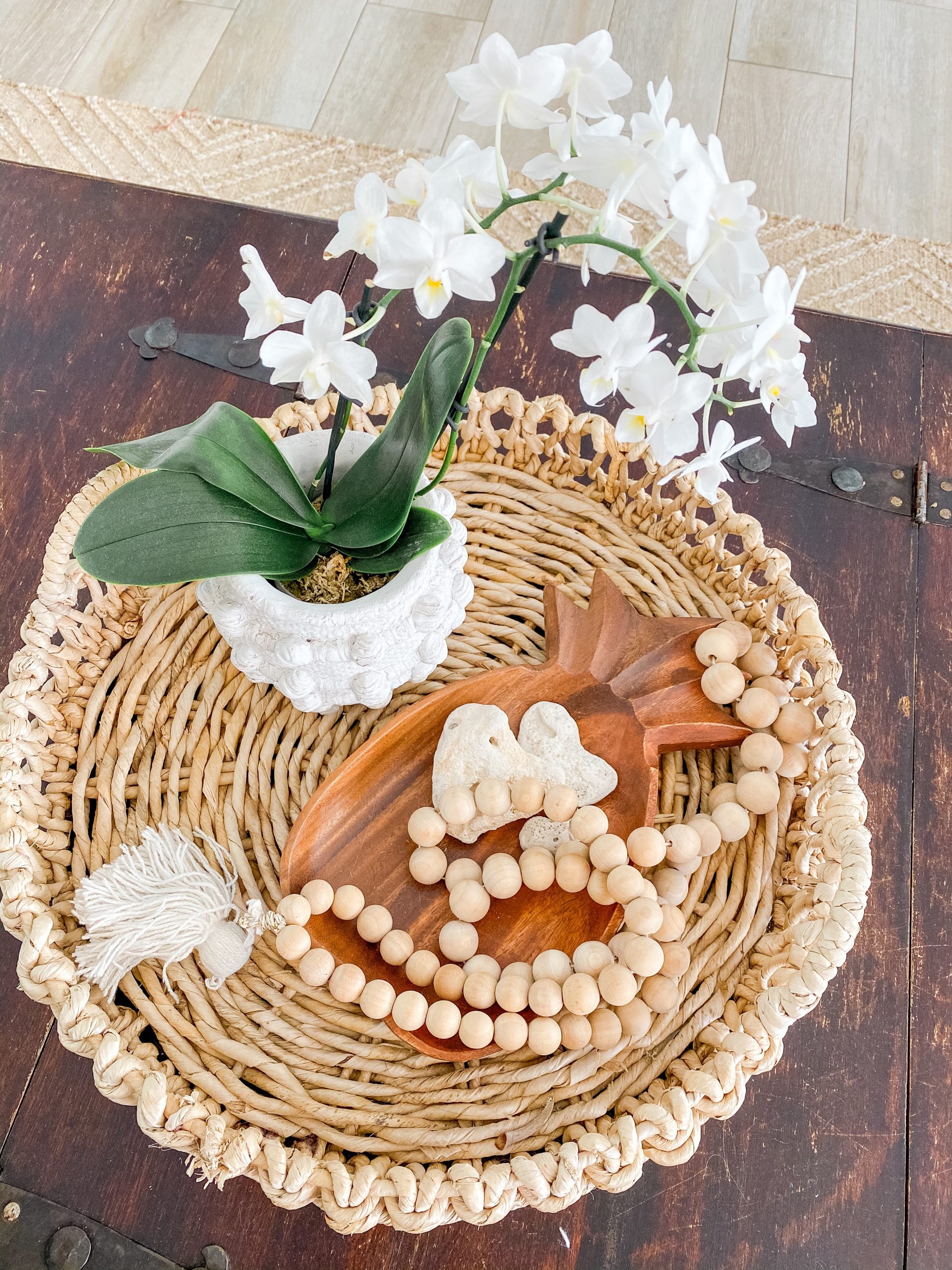 Happy Friday! After a busy week, I am ready for the weekend! How about you? This Friday Sales & Favorite Finds includes a few of my purchases from the last week and some sales I'm interested in right now. I'm planning a spring break trip for our family and of course that means shopping! Next week I'll be sharing what I'm finding and buying!
Favorite Finds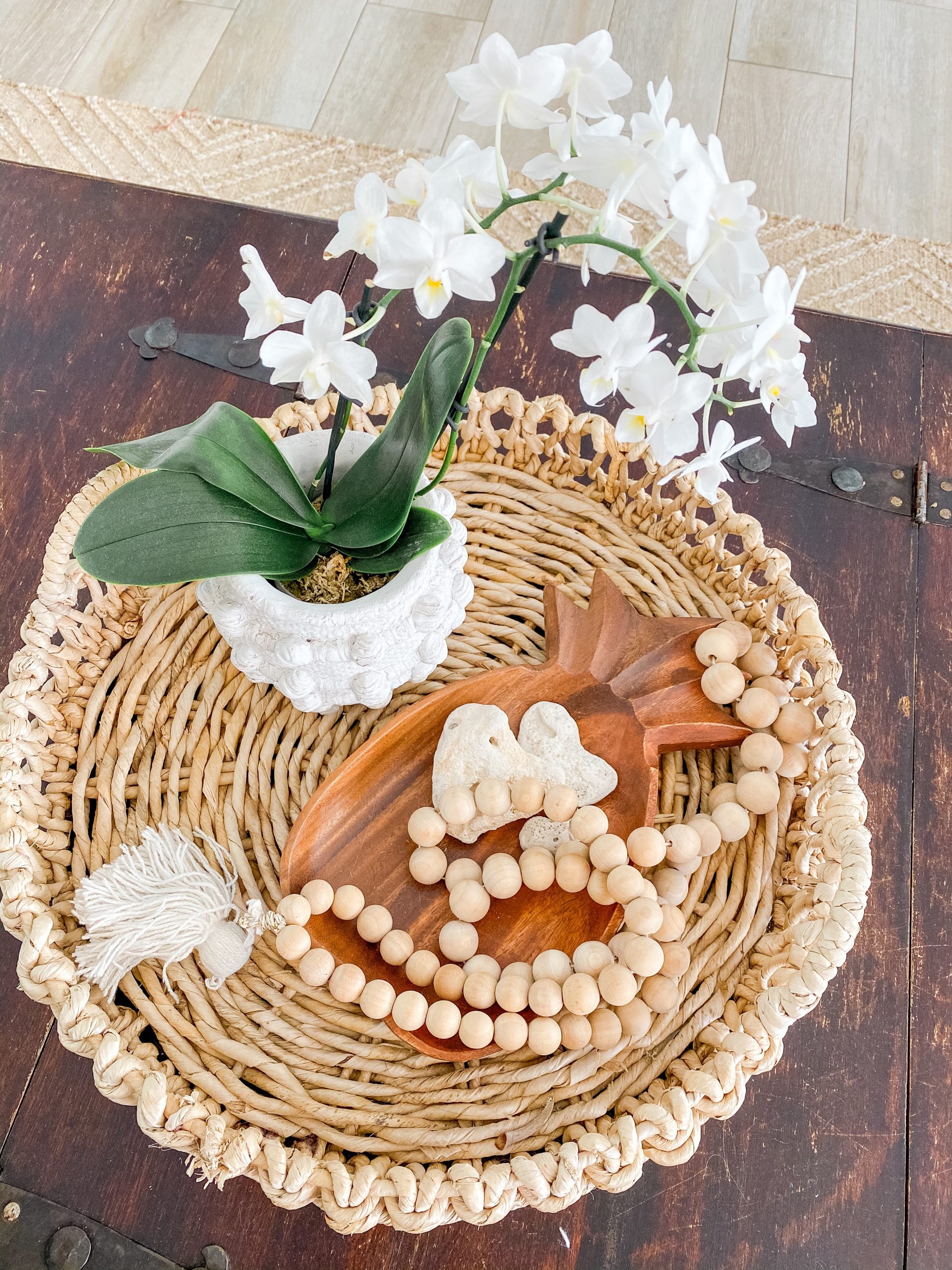 So far, I have only been able to keep two types of plants alive, the Fiddle Leaf Fig and Orchids. Isn't this the cutest mini orchid from Trader Joe's? It loves it's home on my coffee table in my favorite Anthropologie pot.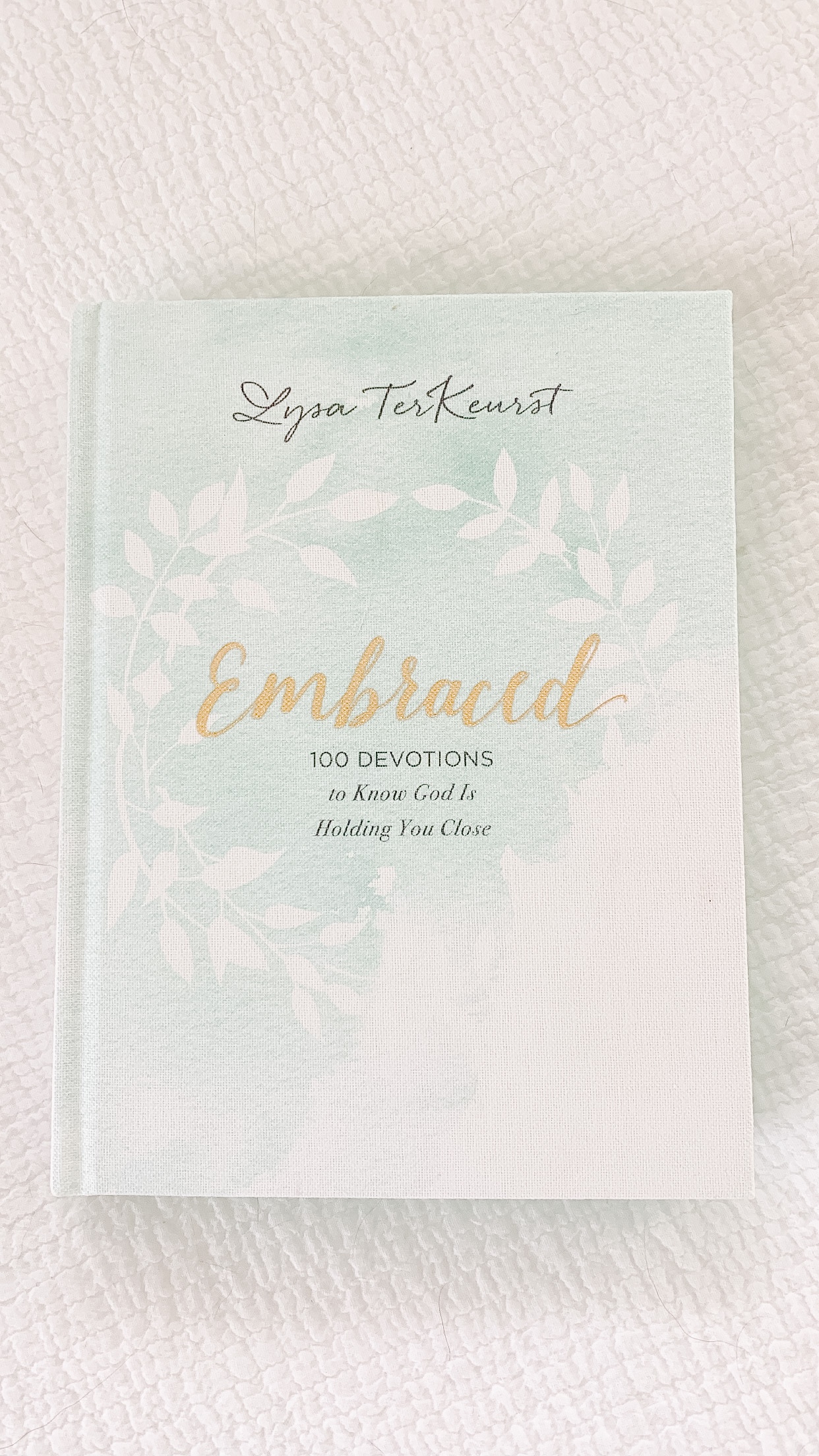 I absolutely LOVE the devotional, Embraced by Lysa Terkeurst. I purchased it earlier in the week and have it on my nightstand. I've been reading it first thing in the morning before my prayers. A good way to start the day!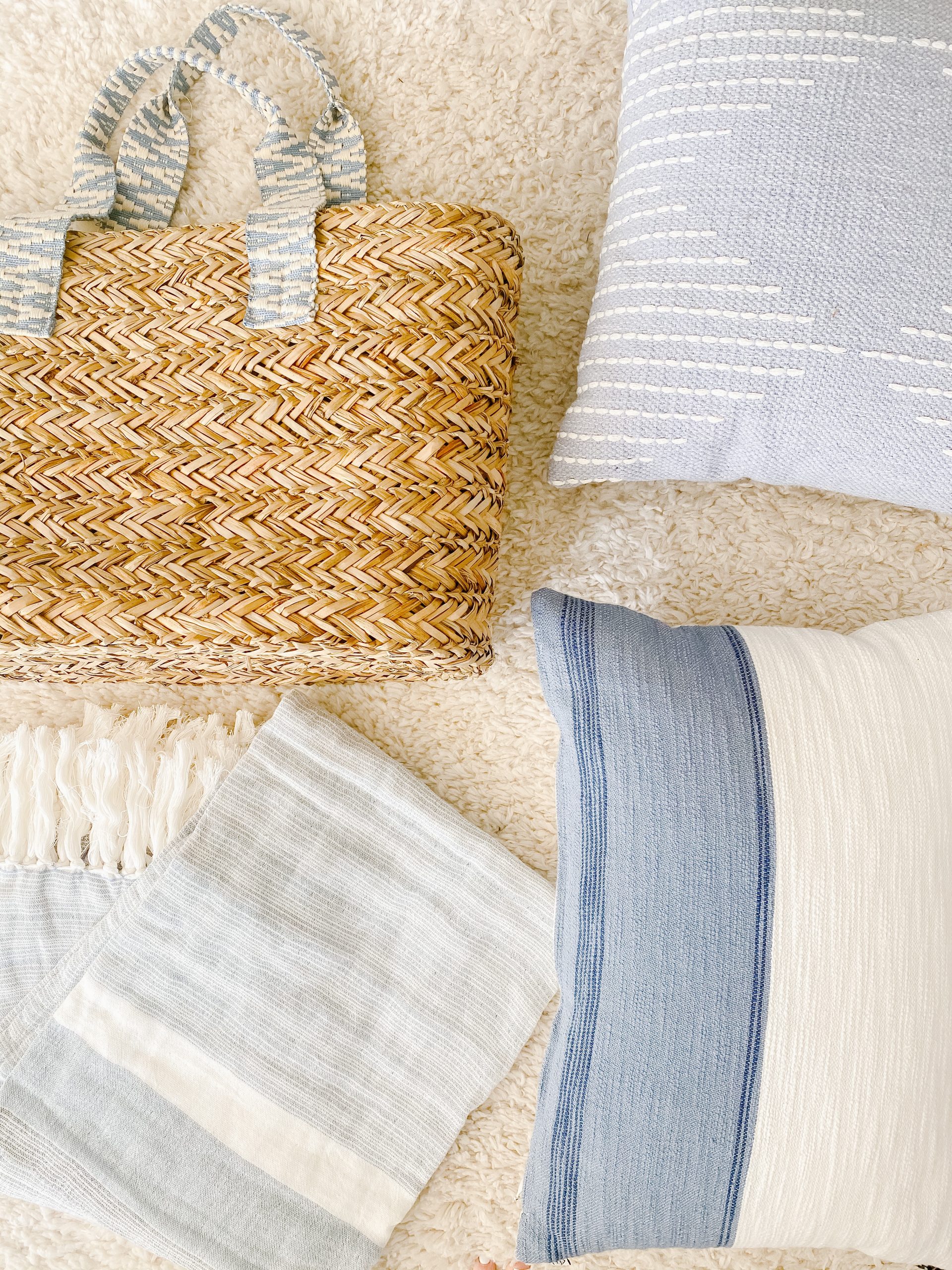 My Target finds for the week included this cute straw bag! It's only $40! This one is another great option and also $40.The details on the other finds (shown in the photo)I detailed in my post yesterday. You can read about that Here!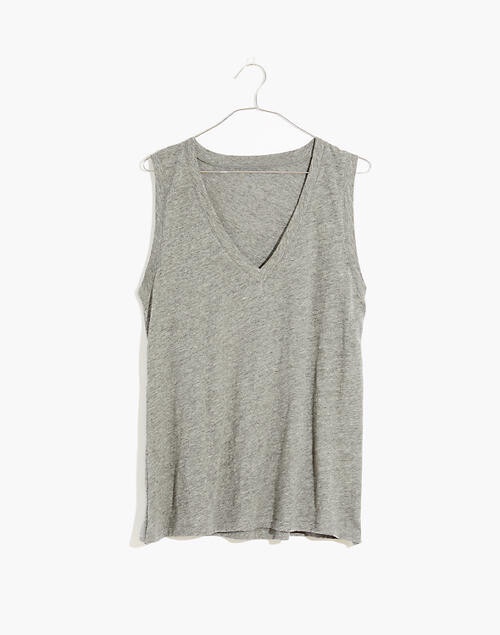 Madewell T's are on sale! I love Madewell T shirts! They are all I buy. I literally have them in every style and almost every color. They are lightweight and so comfy! Highly recommend!!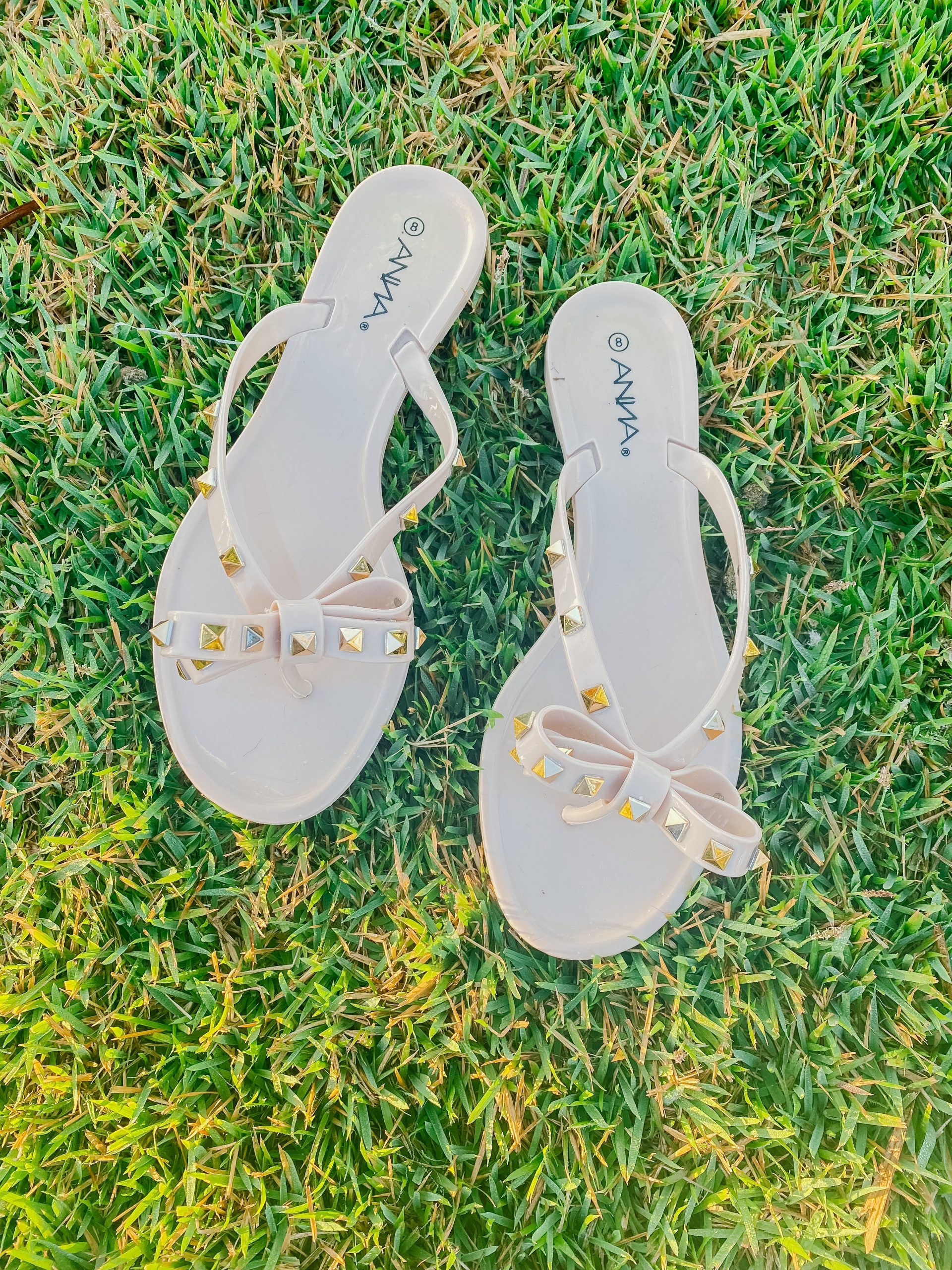 These Nude Jelly Bowtie Sandals (Valentino Dupes) are only $48 and  perfect for a beach vacation! I just bought them and can't wait to wear them!
This Week's Sales
Nordstrom Winter Sale – Up to 60% off through 2/27/22
Anthropologie – 30% off Bedding, Pillows & Throws. Limited time. Online Only.
Madewell –  Extra 20% off Sale stylesSave 20% when you spend $150
Loft – 30% off full price styles with code STOCKUP
Ann Taylor – EXTRA 50% OFF** All sale styles
I hope you have a great weekend and the weather allows you to be outside doing something fun!
Thank you so much stopping by today and for reading Friday Sales & Favorite Finds  Also, Check out my 15 Best Target Spring Home Finds For 2022.  For some coastal decor inspiration, check out this post. And for even more coastal decor inspiration, follow my Coastal Decor Pinterest Board here! 
Feel free to reach out to me via email or instagram DM if you have questions or suggestions! I'd love to hear your feedback! Don't forget to Follow me on Instagram and Pinterest!