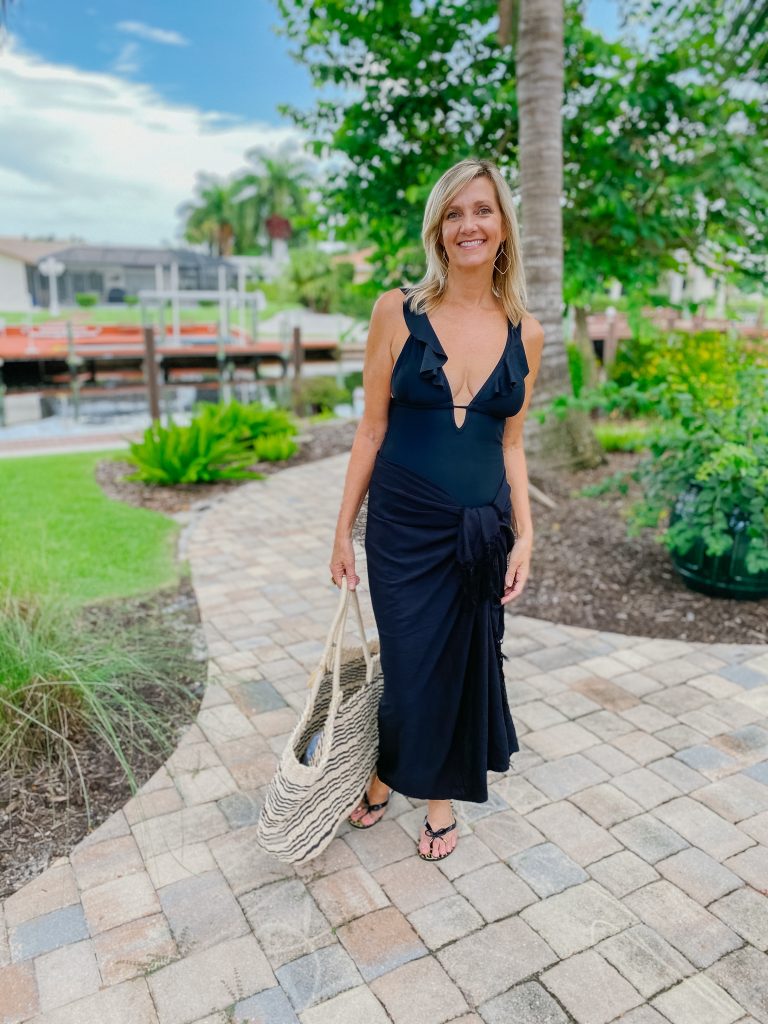 Hi Friends!
Now that I've gotten the insecurity piece out of the way in my last blog post, I am throwing myself out there again, at age 55, wearing a bathing suit…on the internet! *Takes a deep breath* The truth is, I really wanted to follow up that last post with this one so you can see that I'm facing my fears and insecurity head on! Bring on all the bathing suits! Well not really, just these two. But, I have also linked so many more adorable, flattering one-piece swimsuits under $35 for you that you will feel great in, no matter what your age or body type.
One-Piece or Bikini?
Do you wear one-piece suits or are you more of a bikini girl? Honestly, I haven't worn a bikini since I was 23 when my first son was born because I have stretch marks! I've had 5 children. Throw a set of twins in there, delivered by c-section, and I think you'll understand why bikinis just don't really call my name anymore. I have thought about a tummy tuck from time to time but it's very expensive and for many years I could not afford that. I've also heard it's extremely painful and I'm against that altogether. I had a consultation with a surgeon one time and he just couldn't guarantee me the results I would want that would make the pain and the cost worth it. So for now, I'm learning to accept my body and always on the lookout for clothes (and suits) that are both adorable and flattering.
Do you have anything in particular you're sensitive about when it comes to your body? If so, what have you done to address it? For me, I'm learning to accept it and work with what I've got. There are so many cute one piece suits out there to feel good in, so today I'm showing you two of my favorites!
I love this black ruffled one-piece suit. I'm so glad I purchased, because I wear it all the time. I paired it with a black sarong as a cover-up. This look is perfect for hanging out at the hotel pool and in fact, I'll be wearing it soon for a weekend getaway to one of my favorite "staycation" destinations, the Hyatt Coconut Point Resort. (Stay tuned for that post!)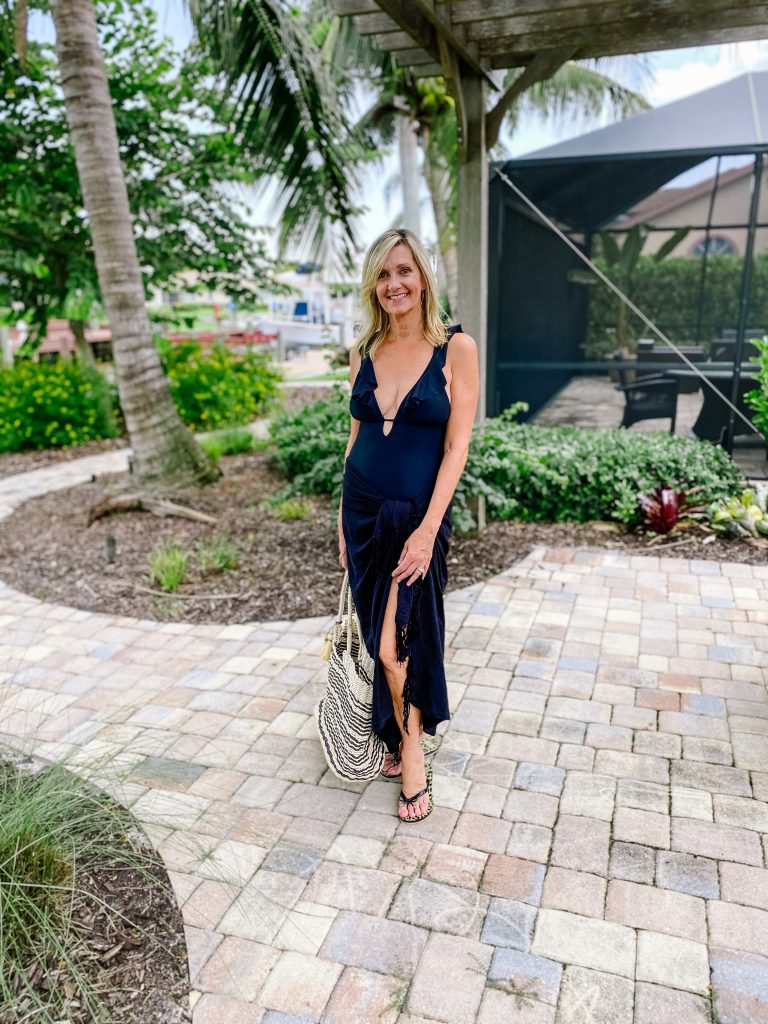 I have had this Palm Print Suit for 2 years and it has held up great. It is so flattering and comfortable. I can't believe that it was only $32. It covers up all the things I want to cover but it feels fun and sexy at the same time.


These suits are so well made and yet so inexpensive! Gotta love that!  I've linked some other styles below. I have this navy and pink color-blocked suit and wear it all the time. I love this floral suit and have it in my Amazon cart right now as well as this striped suit.
How do you feel in your bathing suit? Are you super confident or like me, are you a little shy about it? Tell me in the comments below! I'd love to hear about it!
Thanks so much for reading! I hope this post was helpful and offered a dose of realness for your day. We're all human with our own insecurities, but just remember, you're BEAUTIFUL the way you are.