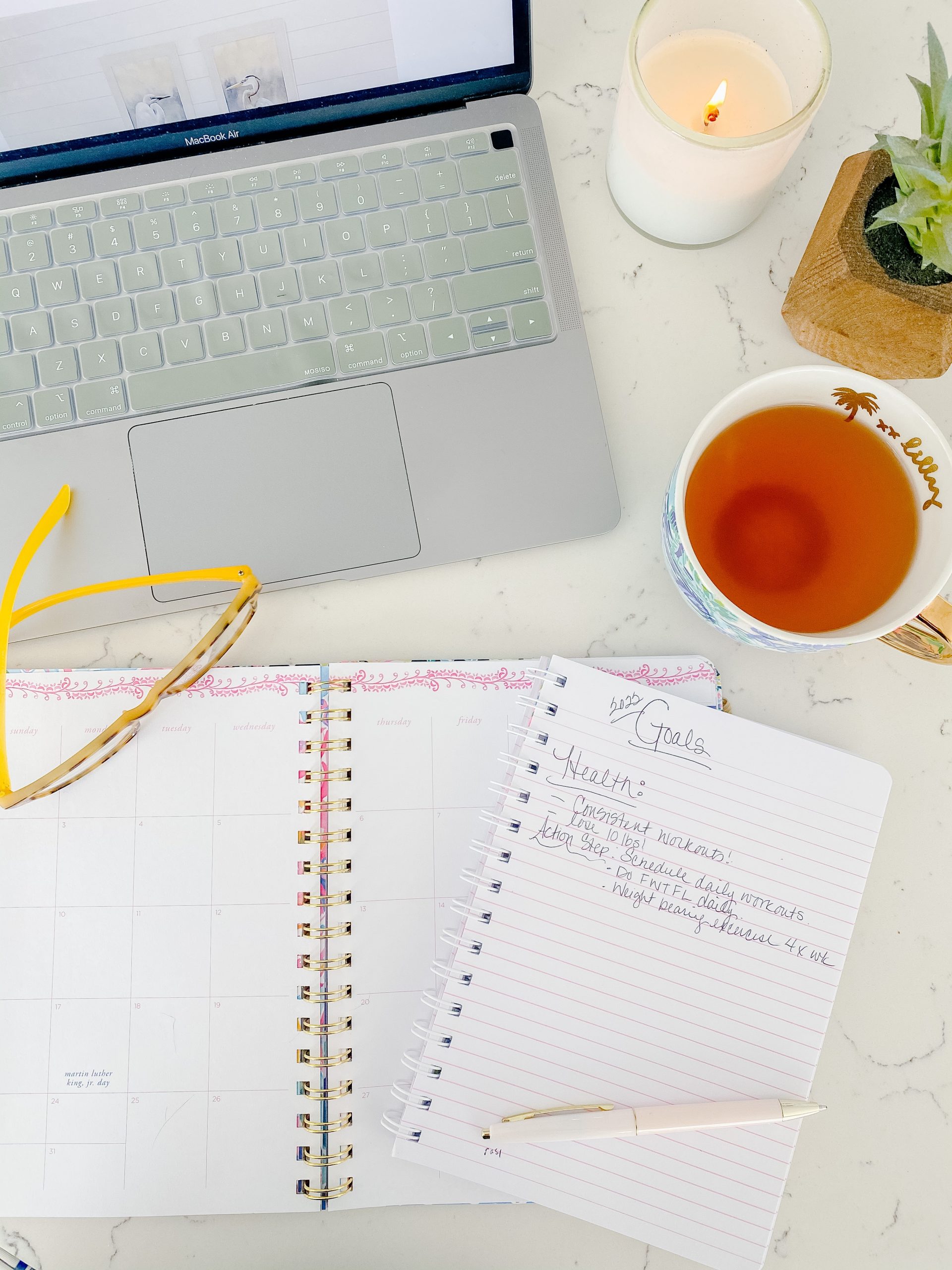 I love the start to a fresh new year! It holds so much hope! Don't you think? I am a huge goal setter and love the satisfaction of hitting my goals. I hope you enjoy my post, A Step By Step Guide To Setting Goals and Planning Your Best Year, I hope you find it helpful!
Step One – Gather Your Tools
-Notebook – I love this spiral bound one 
-Pen or pencil – use this one if you want something pretty!
-Calendar – I use ICal AND a paper calendar! My son always gets me this one 
Optional: Do A vision board to help you get clear on your dreams and goals. I love vision boards but they are time consuming. Here are a few ideas. You could try manifesting as well. Here's an article about that here.

Step Two – Write It Down
Now, Write down categories in your life that you want to set goals for. For me it looks like this Faith, Marriage, children, work, friendships, health & wellness, financial and personal growth, travel. Don't let the list overwhelm you. I like to give each category its own page and then on that page write down what you'd like to accomplish. For instance, in my Faith category I am writing "complete a bible study and consistently go to church". Now I write the action steps that go along with it. I also like to take time to reflect on the past year and what I did really well and also where I could improve. This helps me to really focus down on where I want to spend my energy.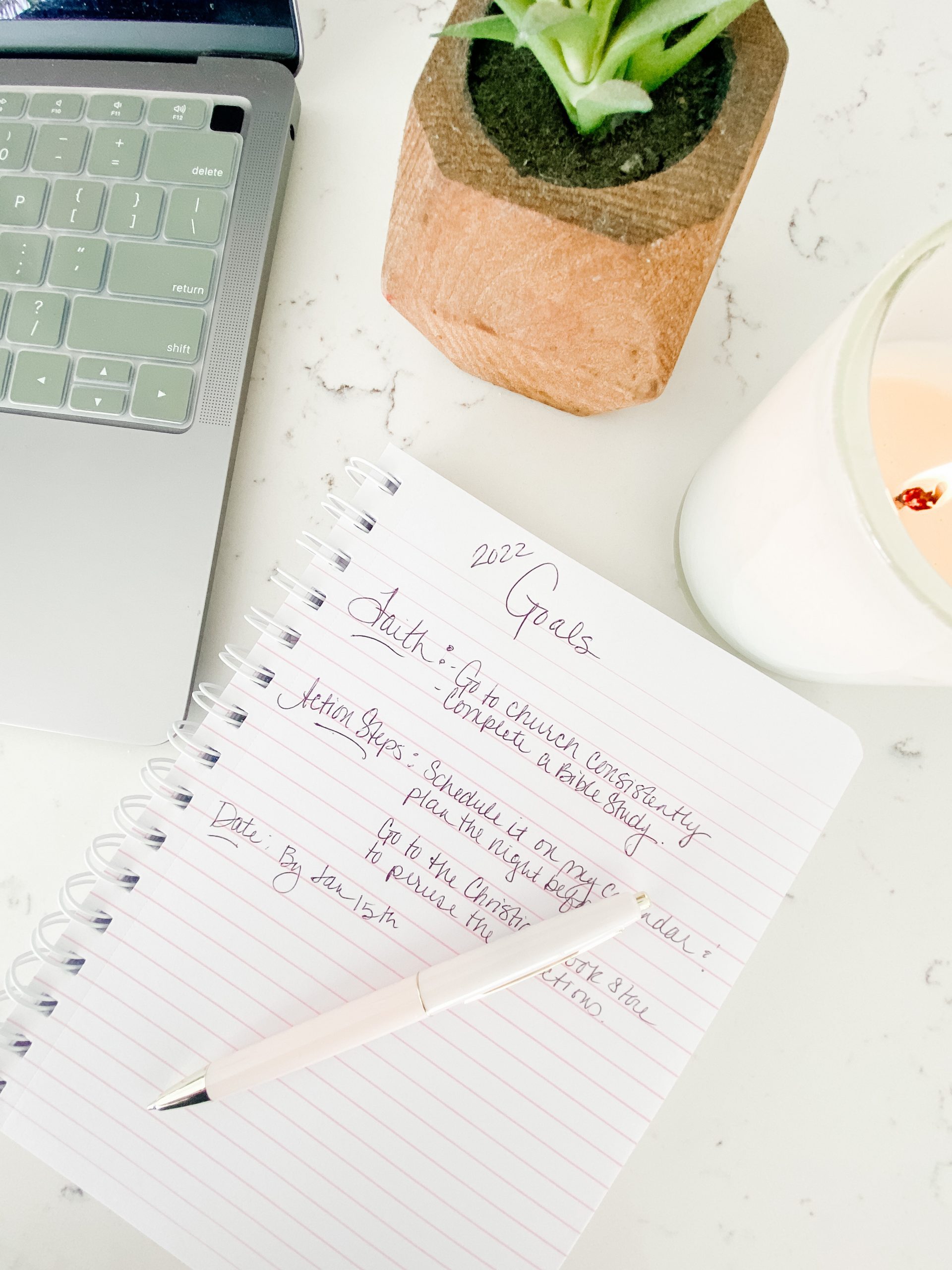 Step Three – Get It On The Calendar
Put all of your known events on your calendar. I always start with my children's school calendar, then my work schedule. These are the things that I cannot control but I have to do them.  Then add in the other things. I also like to schedule all of my family's doctor and dental appointments in Januay so that I get that on the calendar and out of the way.
Next you want to go back to your categories and see where the action steps coincide with your calendar. For me, I'm scheduling time for my bible study in the mornings before everyone wakes up while I'm having my coffee. If you have a fitness goal on your list, schedule that time for your run or workout class!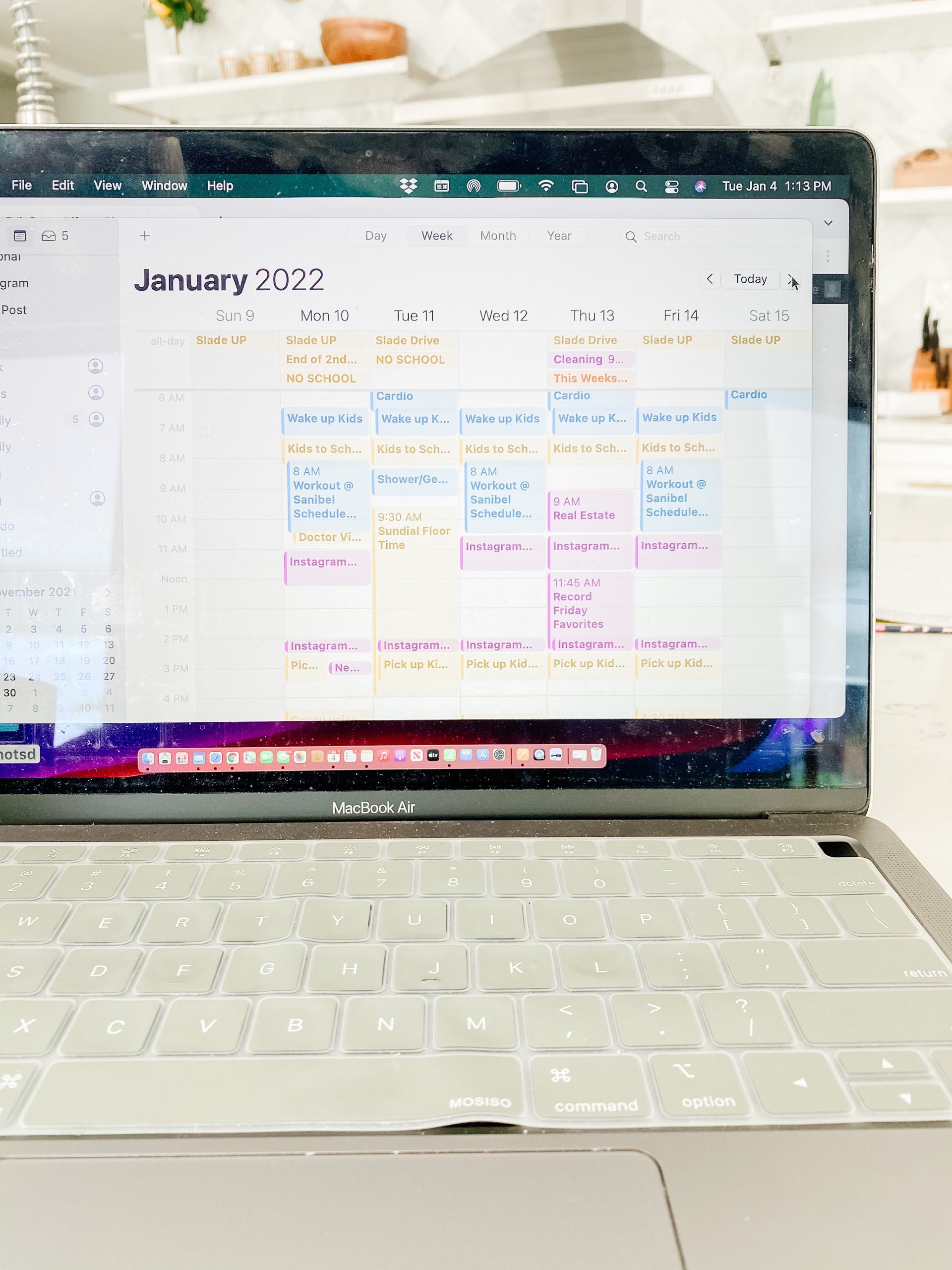 Step Four – Write A Master To-Do List
After that, I write a master list of the things I need to do to make my goals actually happen. So, for instance, if I want to complete a bible study, I need to go to the bookstore and find the one I want to do. So I put that on my list.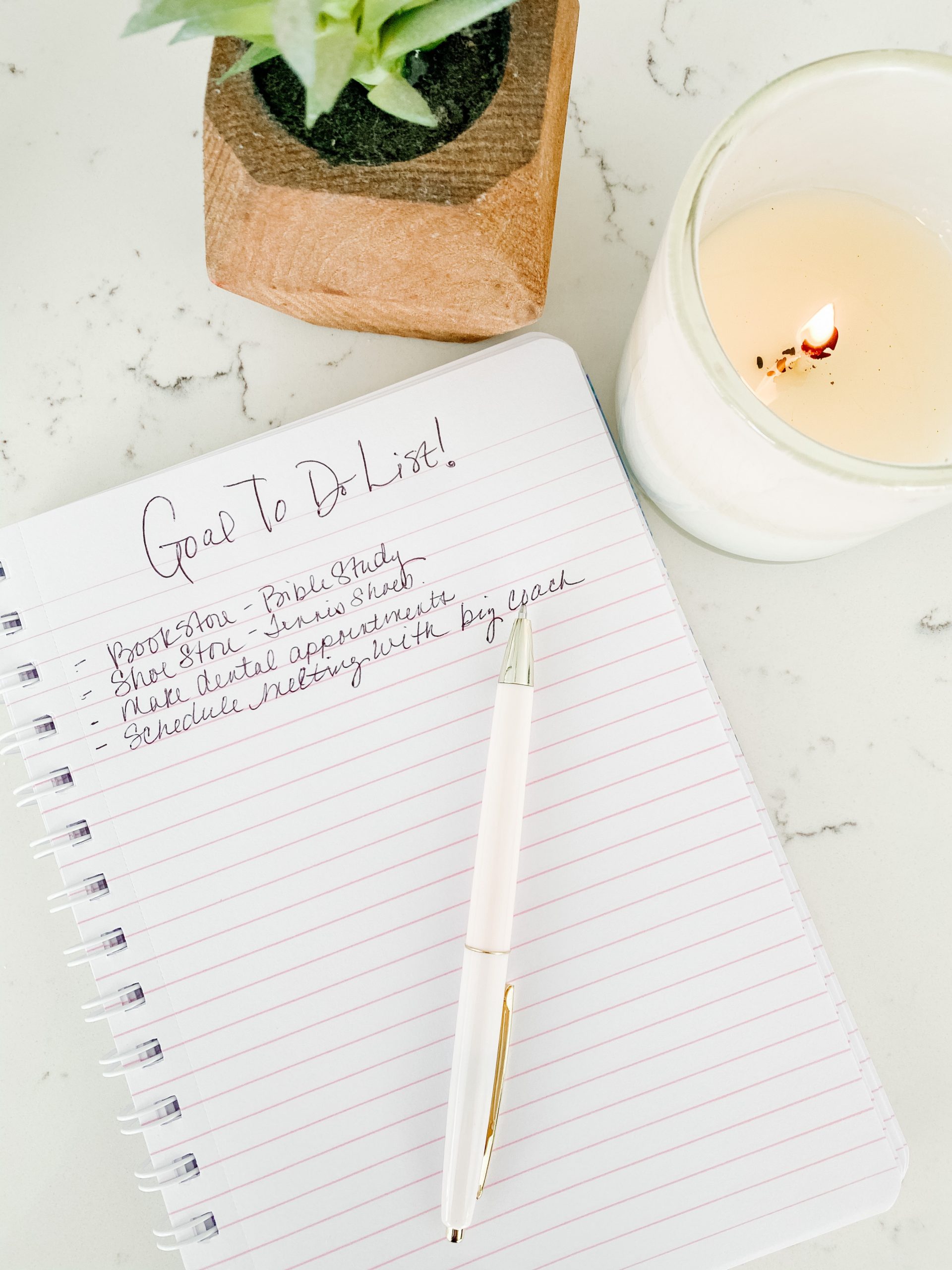 Step Five – Give yourself a deadline
I always like to put a deadline on my goals. sometimes I don't hit that mark but it keeps me more focused and  determined.
Step Six – Schedule a Follow-Up
Schedule time  on your calendar to check in once a month or once a quarter to see your progress and tweak your plan if needed. At the end of the year, review and reflect on the goals you have reached and give yourself a pat on the back!
I do want to say, give yourself some flexibility in your schedule, especially if your'e a mom and taking care of kids. In life, unexpected things happen that can de-rail schedules but as long as you are still pushing through and keeping your eyes on the goal, you'll be fine! Give yourself some grace!
I hope you enjoyed  the post A Step By Step Guide To Setting Goals and Planning Your Best Year!  I enjoyed putting this together for you! For more goal setting inspiration, check out my post 5 Simple Steps to Planning Your Best Year Ever! 
Thank you so much for reading A Step By Step Guide To Setting Goals and Planning Your Best Year! Feel free to reach out to me via email or instagram DM if you have questions or suggestions! I'd love to hear your feedback! Don't forget to subscribe by clicking the little envelope in the upper left hand corner of this page and follow me on Instagram and Pinterest!


Shop This Post