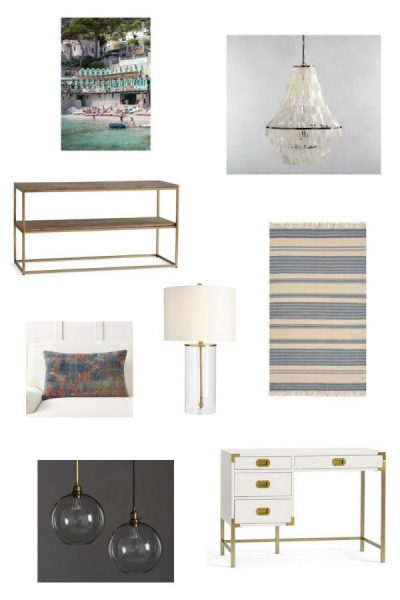 Pottery Barn Labor Day Sale – My Top Picks
Hi Friends! I just wanted to share some great Pottery Barn Labor Day Sale items with you! I love Pottery Barn and shop there A LOT! Several items that I have in my home are on sale this weekend and I thought you might like to see them!
First, This PB Comfort Grande Track Arm Slipcovered Sofa is on sale with the code SAVEMORE this weekend. I absolutely love this sofa! I have it in white and it is so easy to maintain. I've had it for 3 1/2 years now and it still looks like brand new. Trust me when I tell you that is an absolute miracle in my house! Do you even know how many kids have used these as a playground? So many! I wash the slipcovers twice a year and they have stayed perfect! It's amazing!
It keeps getting better!
The Aria Lamps are so gorgeous! I am in love with these lamps!! Bought them for my bedroom and I need to upgrade the bed and nightstands  now because they make everything else look shabby by comparison!
I recently changed up my kitchen lighting to these pendants, I had the exact pendants in chrome but when I took the leap to go with brass cabinet hardware, I decided to switch to the brass light fixtures as well. I think it made a big difference, I love them!
Last week I shared some Capiz Shell Chandeliers in this post that I was considering for my dining room and this one just went on sale and is under $200! Wow! That's a huge bargain and I may just consider this one a little harder now!
A few of the other items are definitely on my radar too. This gorgeous desk could easily find a place in my office along with this striped rug.  
I hope you find some things you like! Enjoy the rest of your week! Thanks for reading!