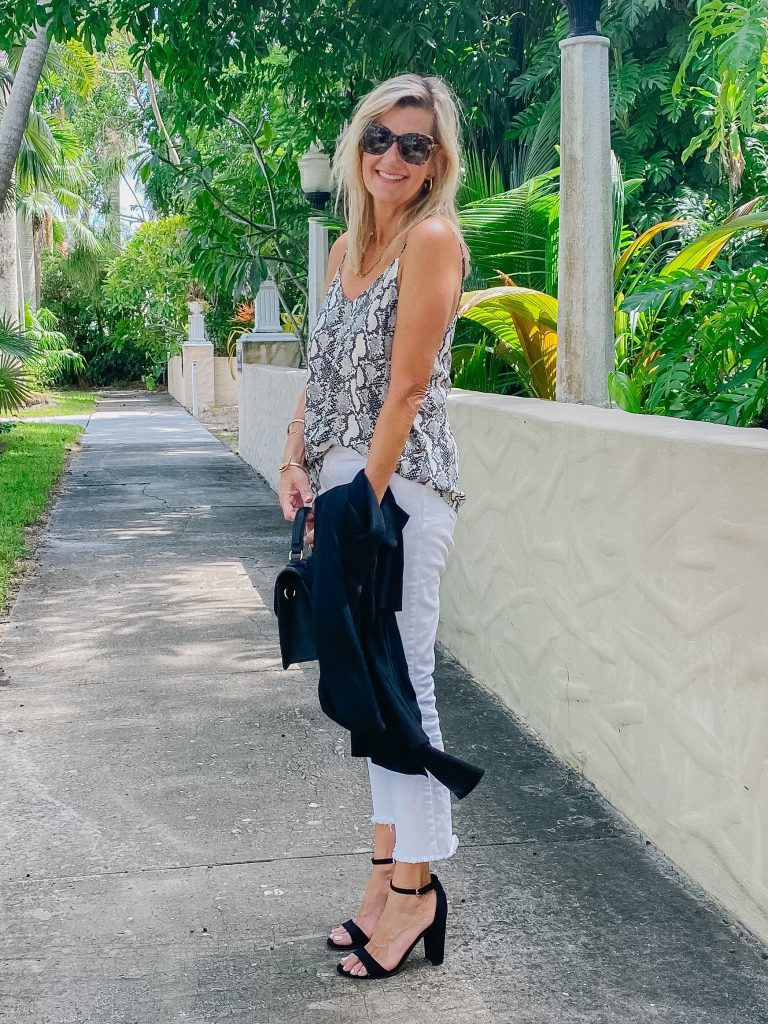 Hi friends! It's still pretty warm in South Florida but we had our first cool day today! What a relief! What's the weather like where you are? I went out last night for a friend's birthday dinner. We safely distanced and had a really nice time. I wore the cutest python shoes from Target (only $24.99!!)all my girlfriends loved them! I have been adding python pieces to my wardrobe over the last couple of months and I'm seriously obsessed. I thought you might want to add a few to yours as well, so I rounded up 10 Irresistible Python Prints You Need In your closet! I Hope you like it!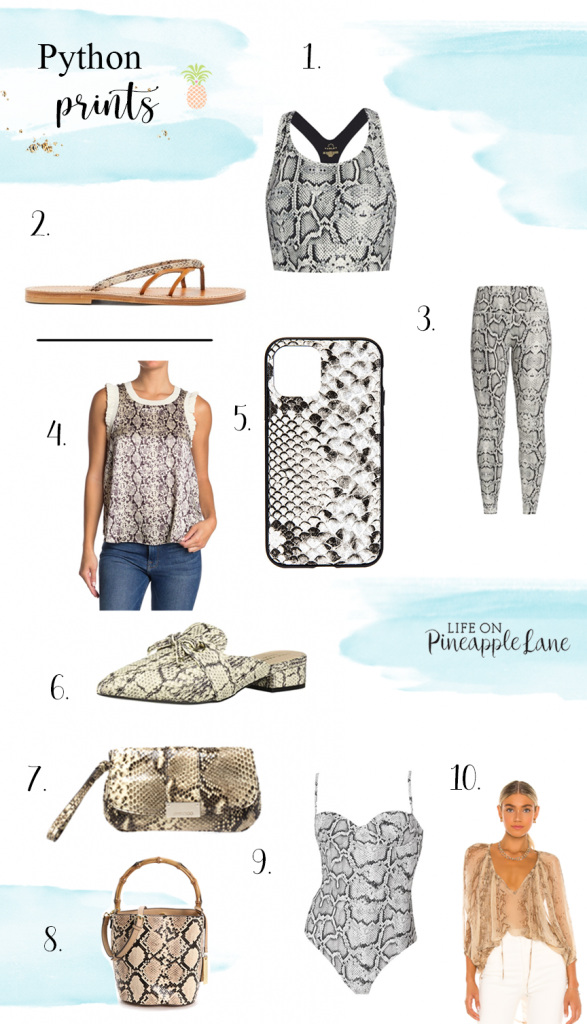 One: I love this adorable Varley Basset Python Print Sports Bra! Who said fitness can't be fashionable? This fashion-forward bra would be perfect to wear with a top over it, so the print can peak through. But you can also wear alone with your favorite pair of leggings if you want to sport your six pack and all the hard work you're doing!
Two: I Love these cute flip flops for a little pop of python. They can be worn with jeans, shorts or a cute skirt. I'm still wearing mine because it's 80 degrees here in Florida! Depending on where you live, you also may be  able to wear these throughout the year.
Four: Even though we're technically moving into cooler months, you can still style this tank with an adorable jacket and achieve an edgy look.
Five:  Our phones are glued to our hips (more like our fingertips) so why not add a cute pop of python pattern to your phone case to make you stand out from the rest?
Six: I would pair these mules with  skinny jeans. The bow accent is a great touch, and these will be sure to upgrade your style while still looking effortlessly chic.
Seven: When you don't want to carry a big bag, this little clutch packs a big punch of style.
Eight: This bag is one of my favorites!The bamboo handle is such a cute little add-on accent. I definitely would feel like luxury walking with this bucket bag by my side. This is just $29.99 – it's so affordable but looks absolutely luxurious!
Nine: Cute and sexy yet understated swimsuit to take with you to the beach or maybe if you're embarking on a winter escape to warmer weather.
Ten: I love how this top is light and flowy. It's subtle but still ultra classy.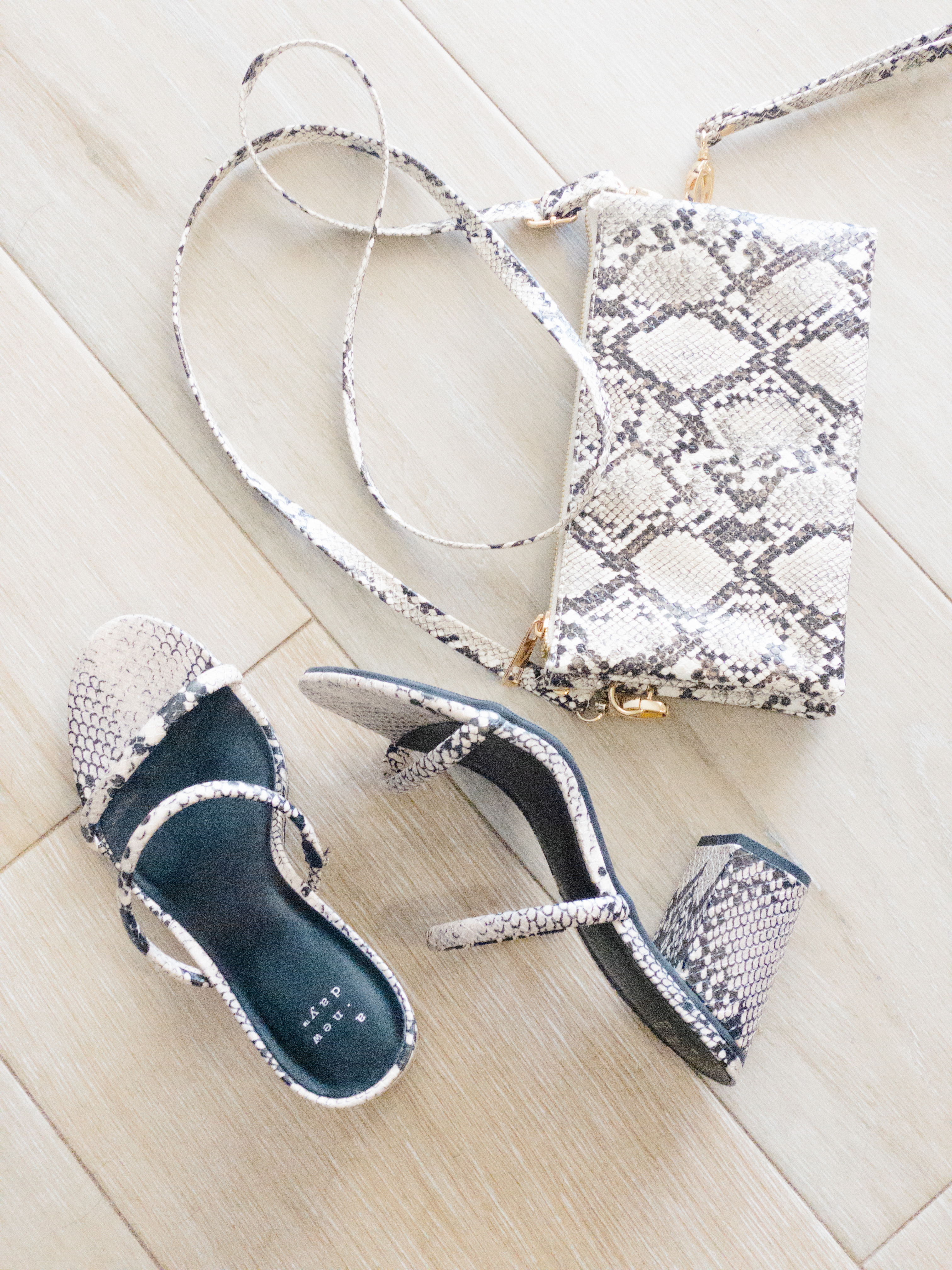 I just bought these cute sandals (I also love these)from Target and picked up this little wristlet (similar here)at a local boutique. I love both of them and the price was great!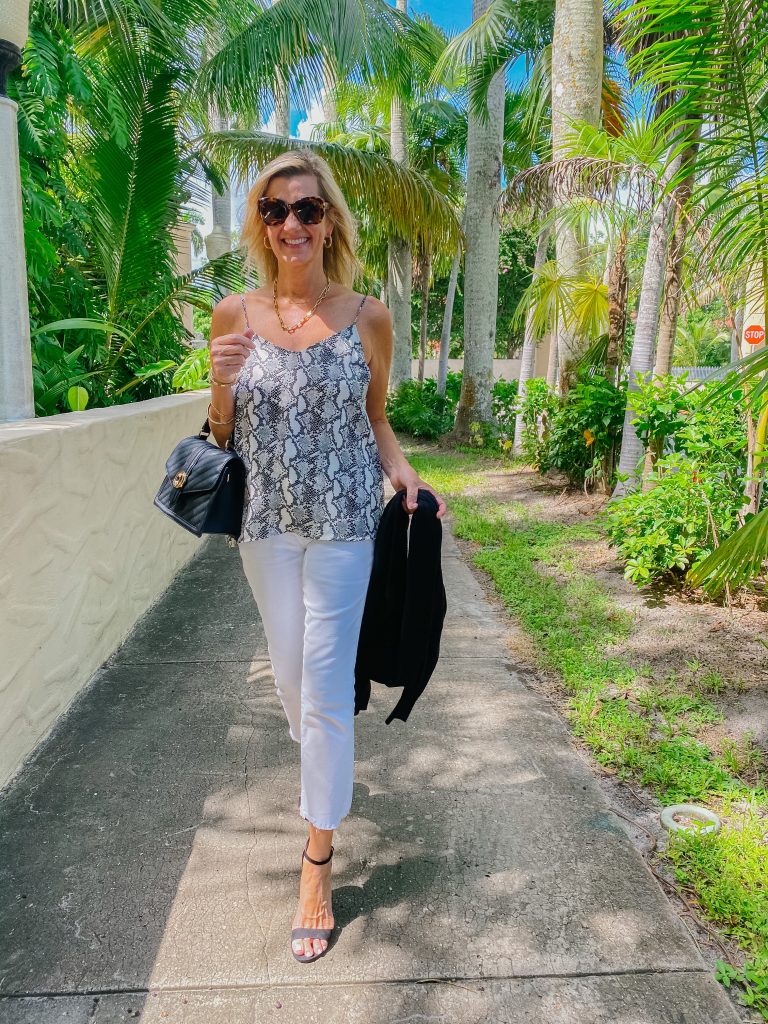 Are you adding any python to your wardrobe this year? I think you should!! You can shop all these pieces below! Any of them would make great gifts as well!
Thanks for reading my blog! I hope you enjoyed today's post.If you're looking for more  inspiration, you might also want to check out this post I wrote on Cute Tops to Hide Your Tummy.  and be sure to subscribe to my newsletter by  clicking on the little envelope in the upper left corner of the page to keep up to date! I'll have gift guides for the whole family as well as some other fun holiday posts! Also, follow me on Instagram here and Pinterest here!


Shop This Post