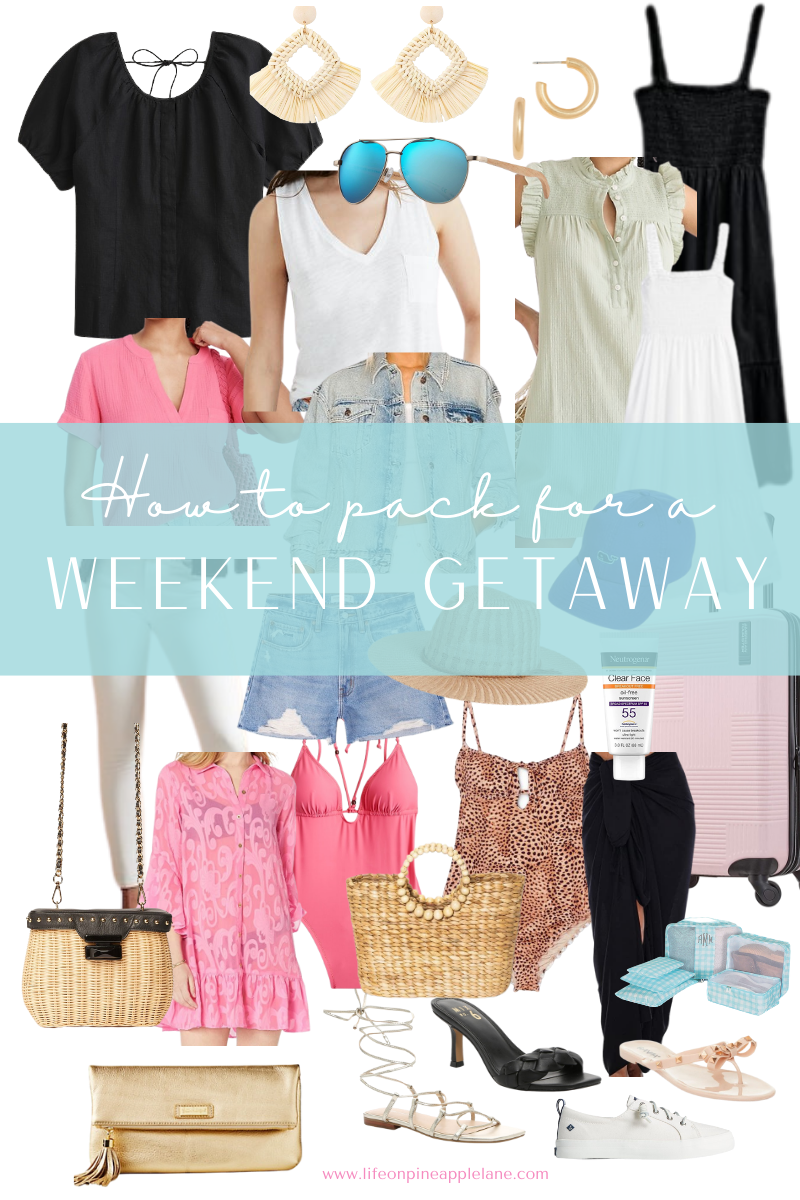 What to Pack For A Summer Weekend Getaway
Shop The Post

Hi Friends!
I'm so excited for Memorial Day Weekend coming up! We have a traditional weekend get away every year and I am in the middle of packing. I thought I would share with you what I typically pack for a weekend long vacation and also show you how I would mix and match the different pieces of clothing to make multiple outfits. The key to packing a good weekend getaway bag is to mix and match. You can keep your bag light but have the ability to create multiple outfits by packing tops and bottoms that all go together. If you want my full weekend packing list download it for free below:
Travel Outfits
Comfort is the most important thing to me when it comes to traveling. Whether I am driving or flying, comfortable shoes like these Tennis Shoes or these  are a must. I also love to make sure that I have a lightweight jacket with me while traveling – I always seem to get chilly. Finally, having a large tote, like this one, to carry a favorite book, snacks, your water bottle, and everything else that you want easy access to is essential.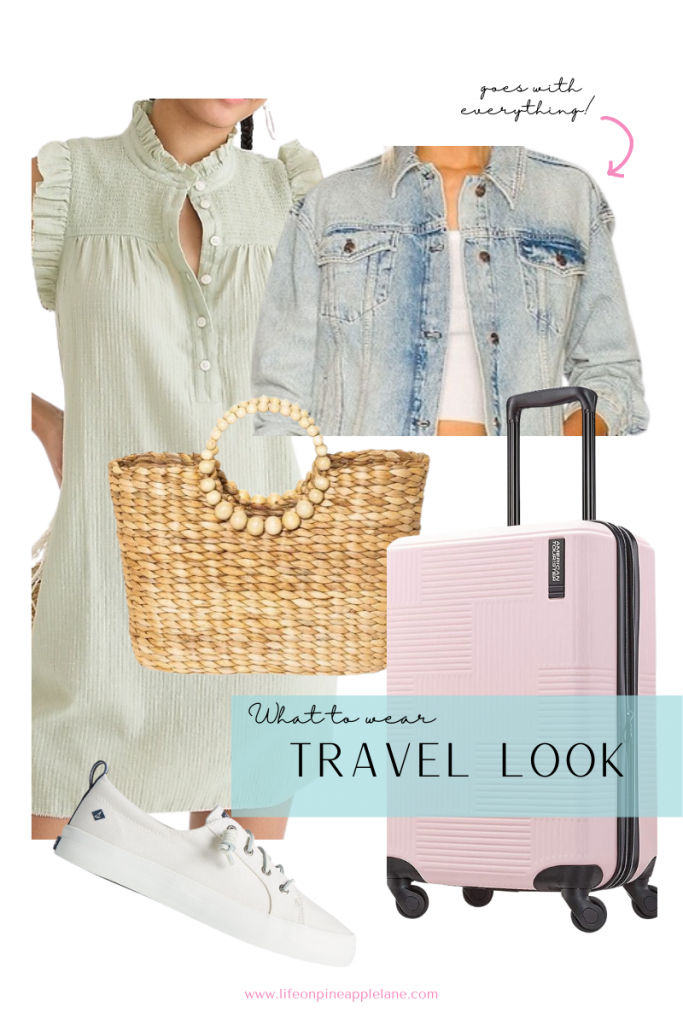 Shop this outfit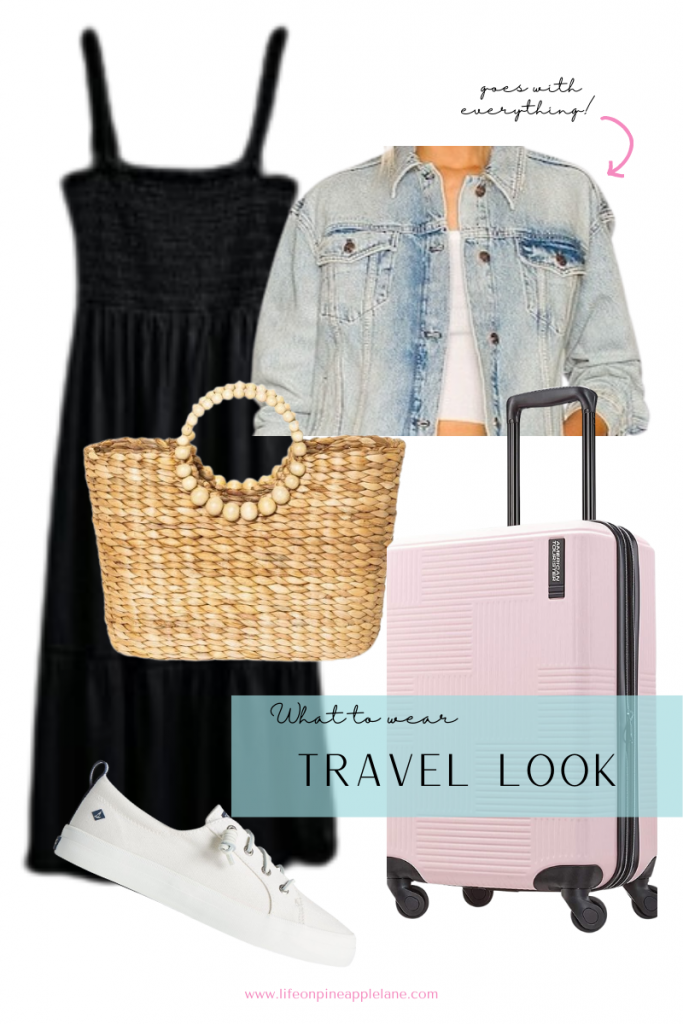 Shop this outfit

Daytime Outfits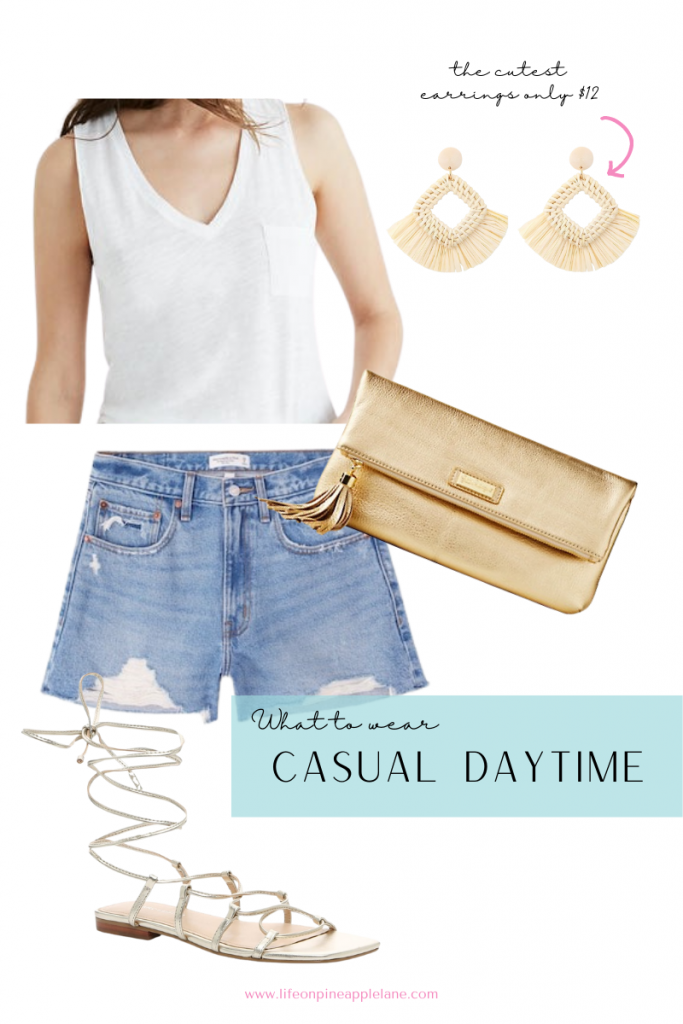 Shop this outfit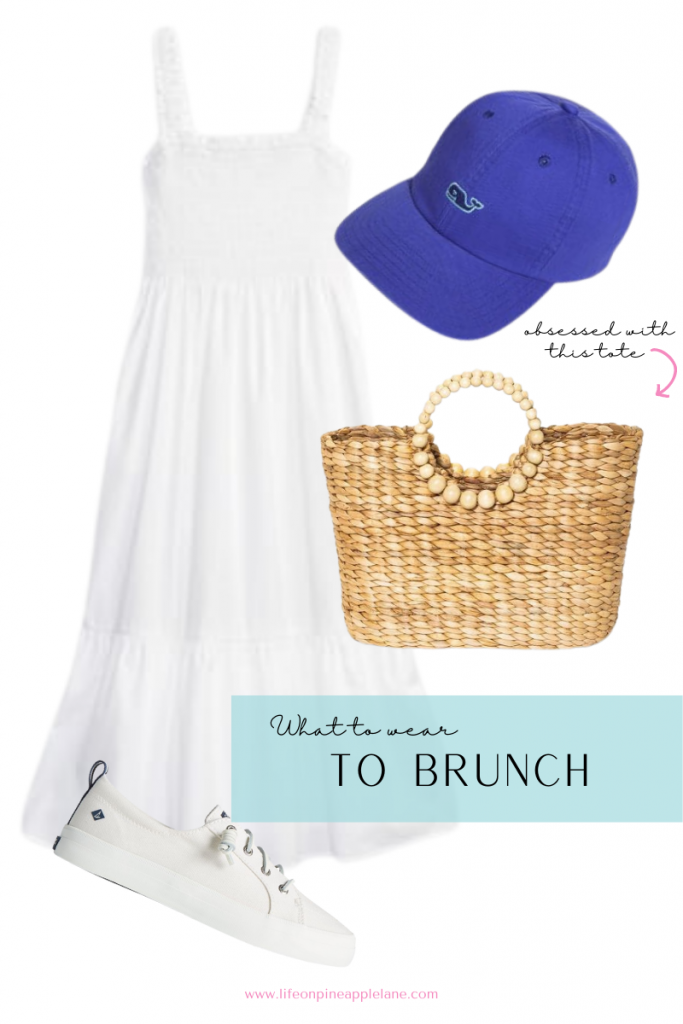 Shop this outfit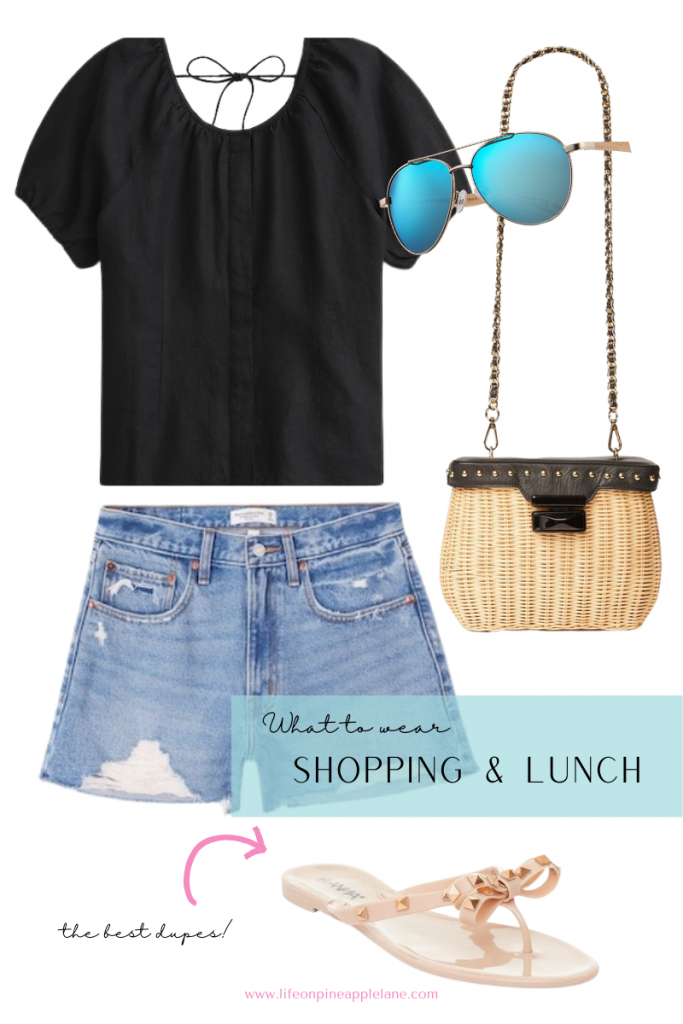 Shop this outfit

Poolside / Beachside Outfits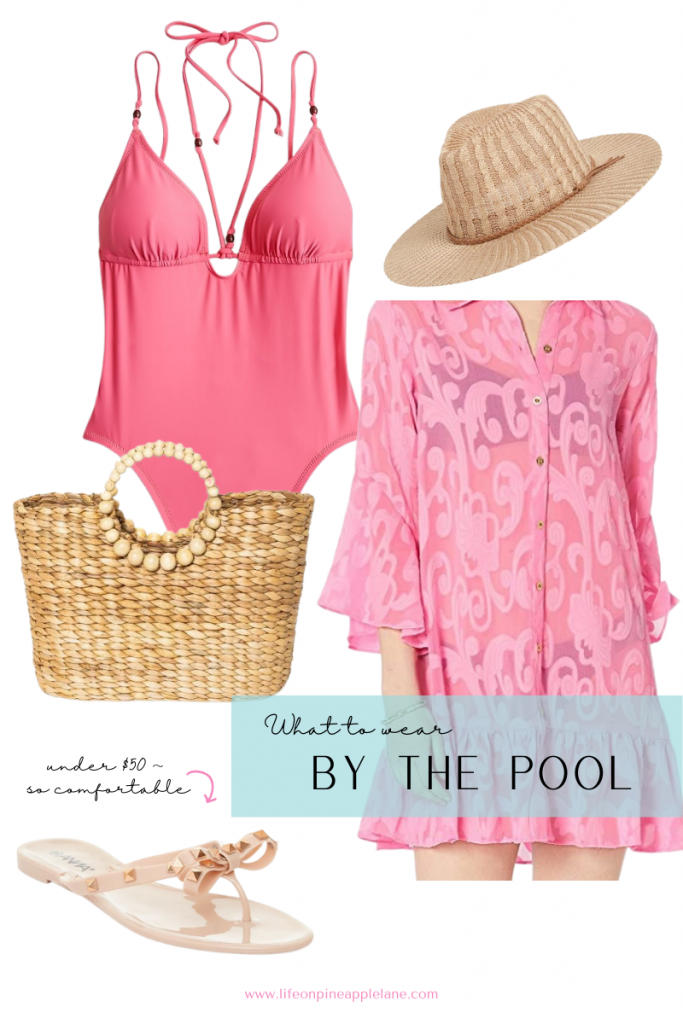 Shop this outfit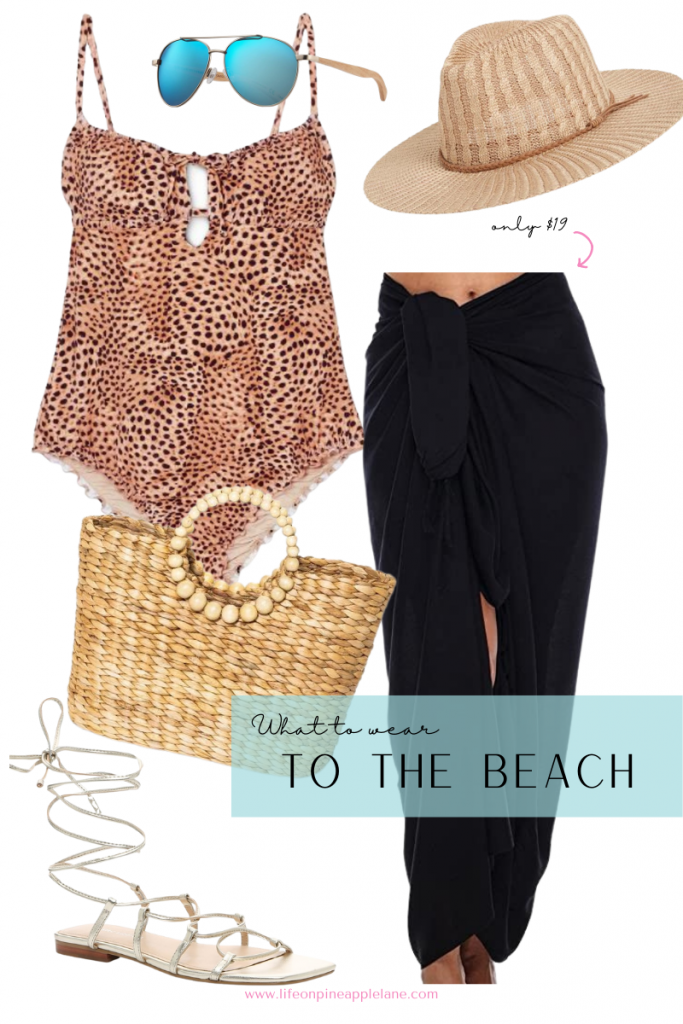 Shop this outfit

Evening Outfits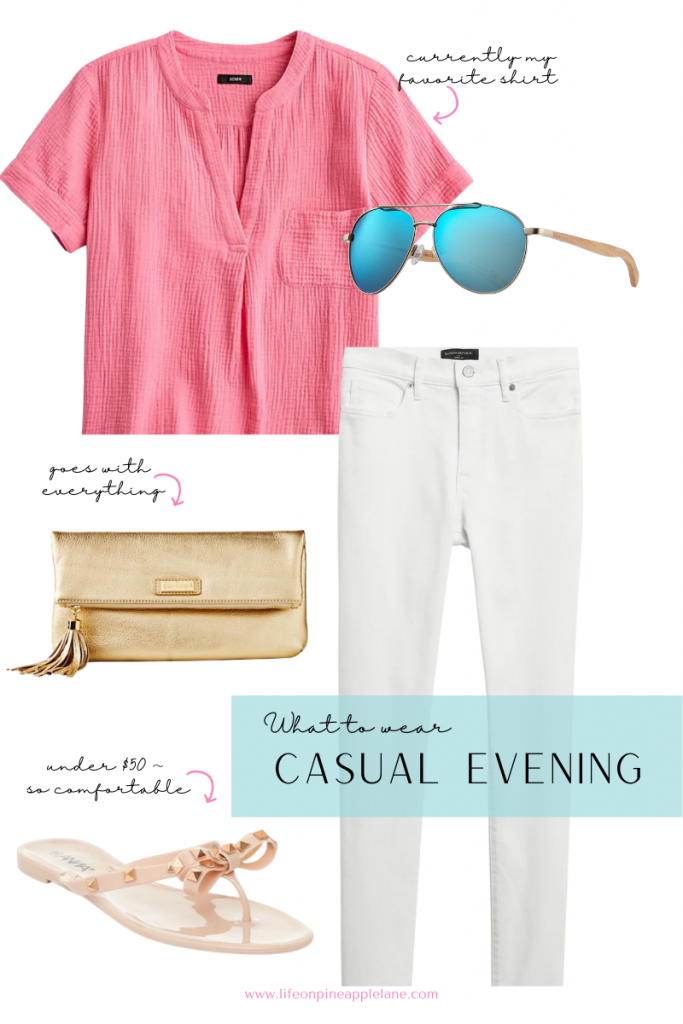 Shop this outfit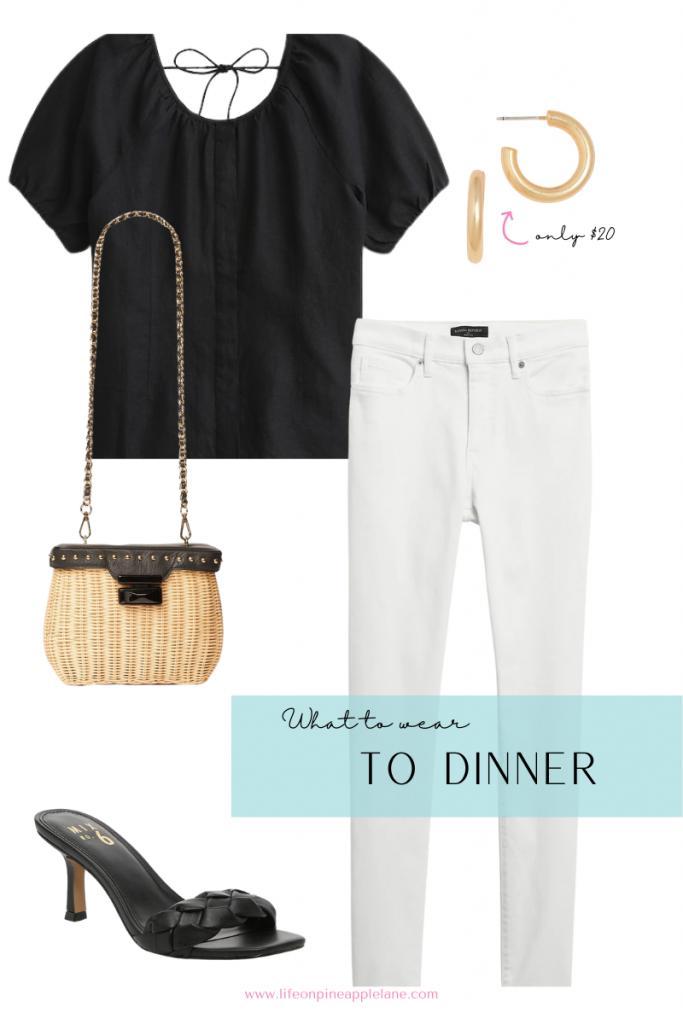 Shop this outfit

I hope that you enjoyed this post What to Pack For A Summer Weekend Getaway and that it was helpful to you in packing for a weekend getaway. Don't forget to grab my favorite packing cubes to help keep your suitcase nice and organized – I seriously love these so much and will not pack a bag without them. Also remember to download my full packing checklist so that you don't forget to pack anything!
Did you love this post?
Never miss a post by subscribing to my email list and following me on the LTK app!
You might also enjoy these posts:
The Best Amazon Swimsuit Cover Ups Under $30
4 Vacation Outfits For The Beach And Beyond

Shop This Post