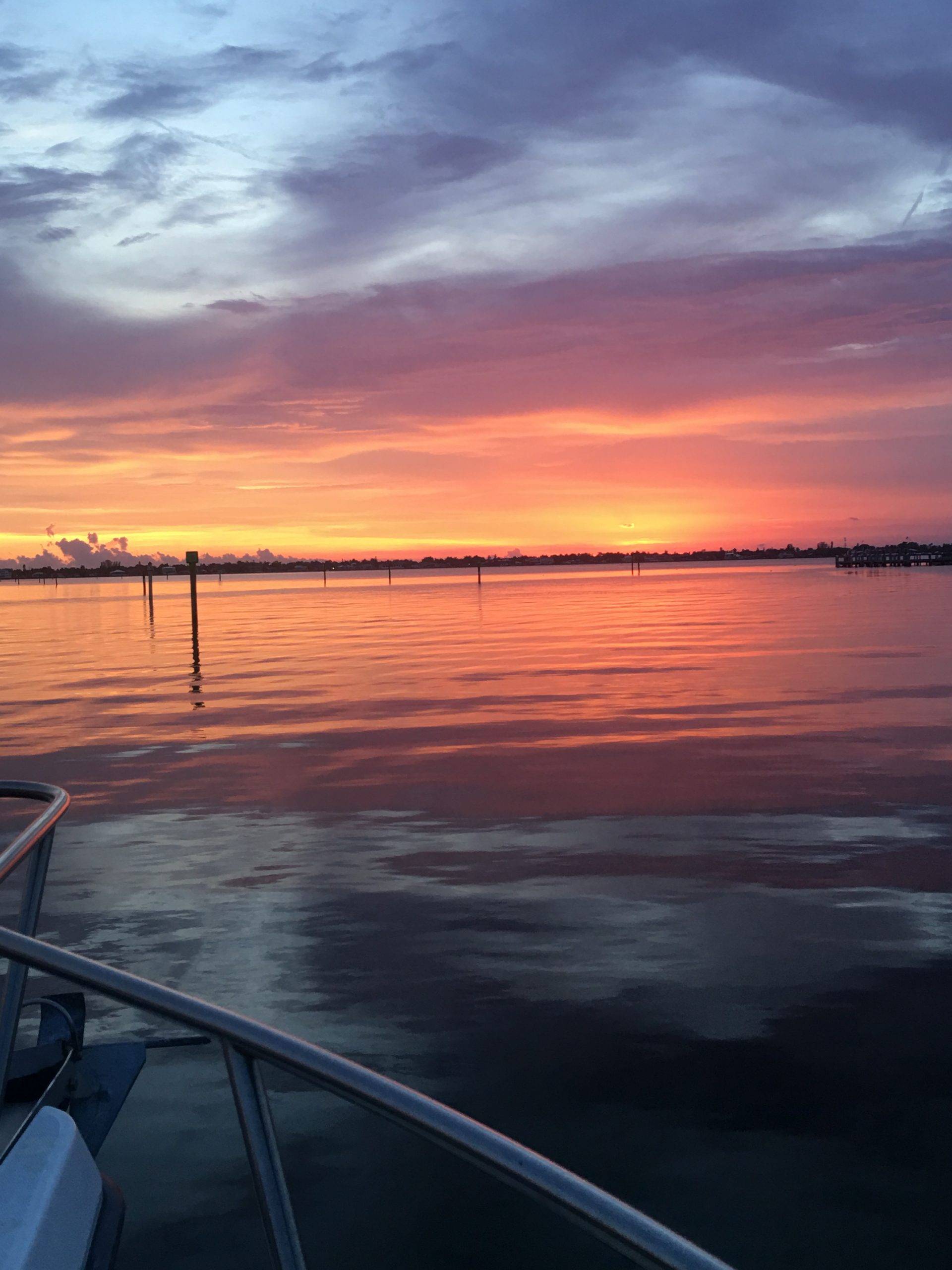 Hi Friend!
If you love to watch the sunset at the end of the day, Sanibel and Captiva Islands on Florida's gulf coast, offer beautiful and romantic places to watch the sunset over the Gulf of Mexico. If you're visiting the islands, you will definitely want to watch the sunset over the water on the white sand beaches. In addition to all of our other many wonderful attractions here, the sunset is the free, daily entertainment. Lots of people make sunset watching a party (me included!). I decided to put together A Local's Guide To The Best Places To Watch The Sunset On Sanibel & Captiva for you so you'll know where to go when you visit! Here are some of my favorite places to watch the sunset…
Gulfside City Park Sanibel (Algiers Beach)
Location: 2001 Algiers Lane Sanibel, FL 33957
Amenities: Restrooms and outdoor shower are available as well as Free handicap parking (3 handicap spaces),Picnic tables and BBQ Grills,Bike rack.
Note From a Local: From the parking area to the beach is a bit of a walk so be prepared with a rolling cooler, beach cart or wagon for all of your supplies. A flashlight would be helpful too!I love Algiers Beach. It is fairly secluded, the beach is wide and beautiful and the sunset watching is perfect. It's one of my favorite places.
Bowman's Beach
Location: 1700 Bowmans Beach Road Sanibel, FL 33957
Amenities: Restrooms, changing rooms and outdoor shower, free handicap parking (7 parking spots), Picnic tables and Barbecue grills, Public telephone at restrooms,Nature and fitness trails,Canoe and kayak launching.
Pro Tip: From the parking area to the beach is a bit of a walk so be prepared with a rolling cooler, beach cart or wagon for all of your supplies.
The Mucky Duck
Location: The end of Andy Rosse Lane, Captiva Island, FL
Contact: 239-472-3434 https://www.muckyduck.com
Hours of Operation:
Lunch 11:30 AM – 3:00 PM/Dinner 5:00 PM – 9:30 PM
Open daily except Thanksgiving & Christmas.
Amenities: If live music, food, drinks and a party atmosphere is more your thing, The Mucky Duck is the perfect place. It's a Captiva landmark and a fun place to enjoy the sunset. Beer, wine, and wine-based cocktails  & appetizers are available outside (all food and drinks are self-service on the patio as there is no wait staff outside, so you must order food inside at the main bar. There is an outdoor bar for ordering drinks.) Full dinner menu is available in the indoor dining room. We love the BBQ Shrimp & Bacon appetizer, Smoked Fish Tapenade and the Key Lime Pie.
Pro Tip:You must get there early to get a seat at a picnic table outside or bring a blanket or chairs to sit on the beach. Seating is first come-first served. Reservations are not accepted.
Causeway Islands Park
Location: 19931 Sanibel Causeway Sanibel, FL 33957
Amenities: Free parking, Restrooms, picnic tables, grills,
Pro tip: I drive over the causeway daily and have been known to regularly pull over to take in the sunrise or sunset whenever possible. I like the Causeway Islands for the accessibility and plenty of parking.

On a Boat
If you have your own boat, there's nothing better than packing a cooler with wine and cheese and heading out for a romantic sunset cruise and chances are you already know the spots to see it best. Anywhere on the water that you can view the Western sky works! My husband and I are blessed to live in a place where we can jump on the boat on a random weeknight and head out on the water for a quick sunset cruise. It's such a nice way to end the day and unwind.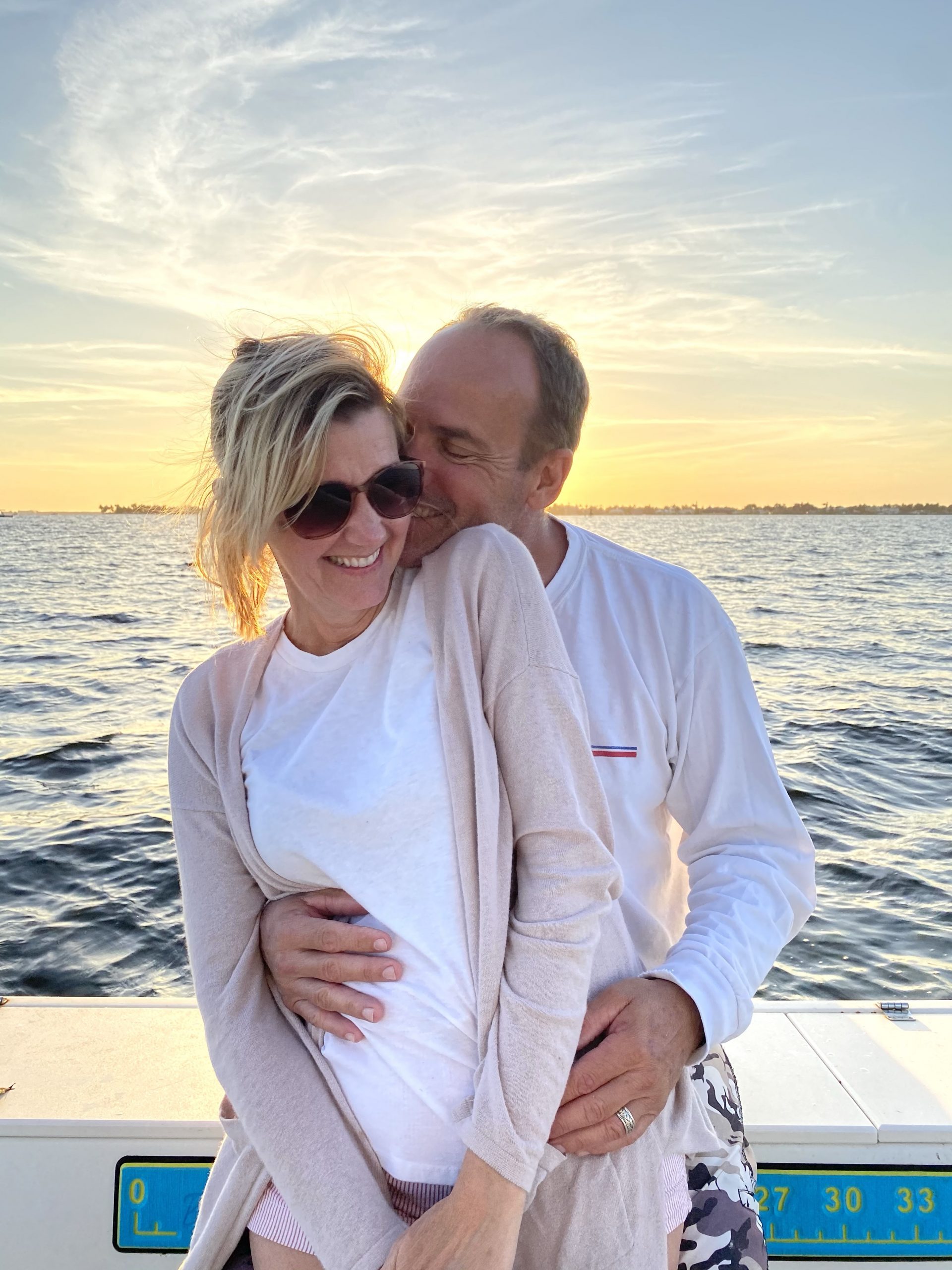 No Boat? No Problem!
If you're visiting or  don't have your own boat, but still want to experience a romantic sunset on the water, check out Adventures in Paradise for a sunset cruise option! sunset cruises are a popular activity during peak season (Jan-April) so book ahead of time!
Location: Departing from "G" dock at Port Sanibel Marina
14341 Port Comfort Rd, Fort Myers, FL 33908
Contact: (239)472-8443
Runner Up:
South Seas Island Resort
The only reason that South Seas Island Resort is a runner up is because it's not open to the public. Located on the tip of Captiva Island, South Seas is a sprawling resort that I highly recommend. It's a perfect place to watch a spectacular sunset. Their amenities are fantastic and the sunset watching is an event in itself. For more information on South Seas Island Resort, you can visit their website here.
What to Take To Watch The Sunset
Obviously you don't need anything to watch it but let me suggest a few things that will enhance your experience!
I own and love these Beach Chairs
This Beach Blanket is so big!
I love this cooler. This pretty cooler is a backpack, which makes it easy to carry!  I love the idea of this picnic basket! So Cute!
Flashlight-A must-have!
Light sweater (depending on the weather/time of year)
Wine/beer or beverage of your choice
Light hors d'oeuvres From Paper Fig Kitchen or The Fig!
If you really want to take your romantic sunset up a notch, stop by Paper Fig Kitchen (Located in Tahitan Gardens Shopping Center) or it's sister take-out shop on the East End, called simply, The Fig before you go to pick up a few hors d'oeuvres. They have the most delicious array of "Take-Along" gourmet food on the island. Their catering is amazing as well. Plan ahead they close at 4!
Thank you for reading A Local's Guide To The Best Places To Watch The Sunset On Sanibel & Captiva. If you're in the area, dm me on instagram and I can tell you some other fun things to do!
For more inspiration, Check out my posts 4 Vacation Outfits For The Beach & Beyond and also Maxi Dresses for Summer! All Under $50.  
Feel free to reach out to me via email or instagram DM if you have questions or suggestions! I'd love to hear your feedback! Don't forget to Follow me on Instagram and Pinterest!


Shop This Post