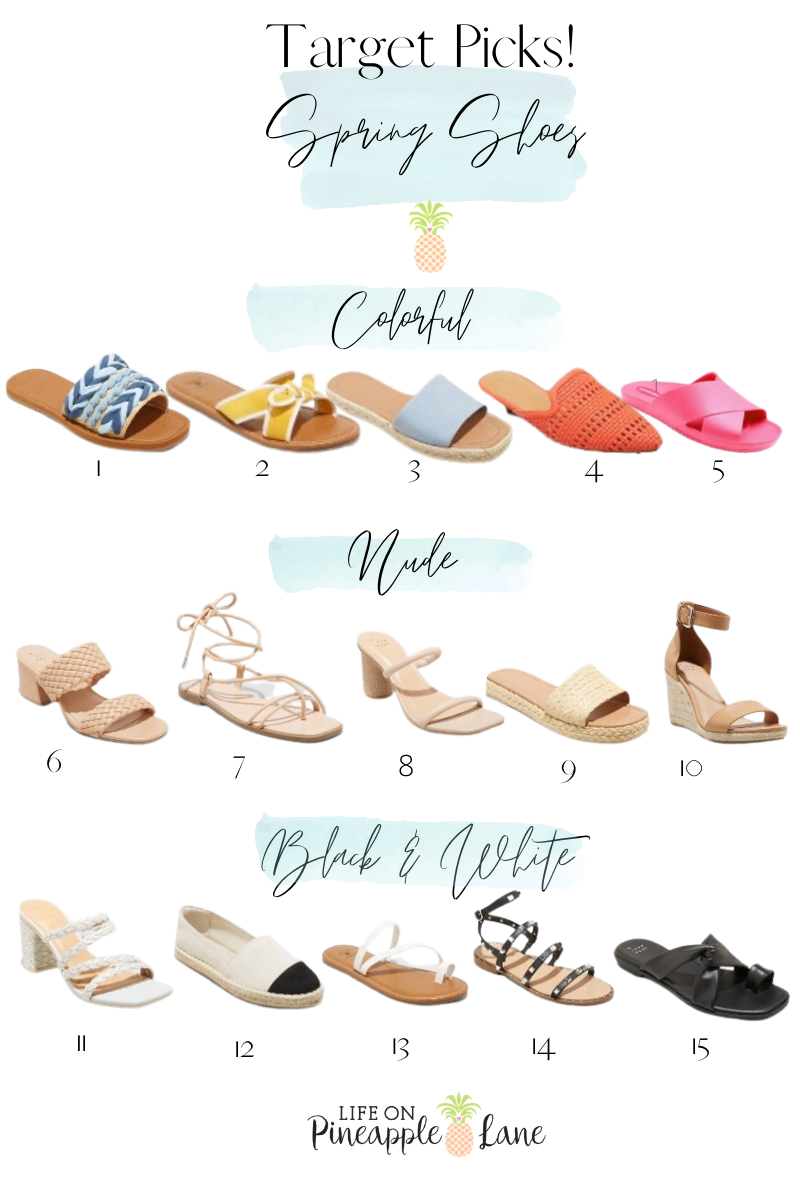 I'm just quickly popping in today to say hello and share a quick shoe round-up with you!
I stopped into Target the other day, browsed the shoe department and saw all of the cute shoes they have for Spring! I did a quick round up of my Target Spring Shoe Picks for you because I knew you'd want to shop some of them, but hurry because they are selling out fast!
I bought these cute espadrille mules (under $30) and have been wearing them on repeat! They are truly SO comfortable! I know they are going to be my traveling shoes this summer for sure!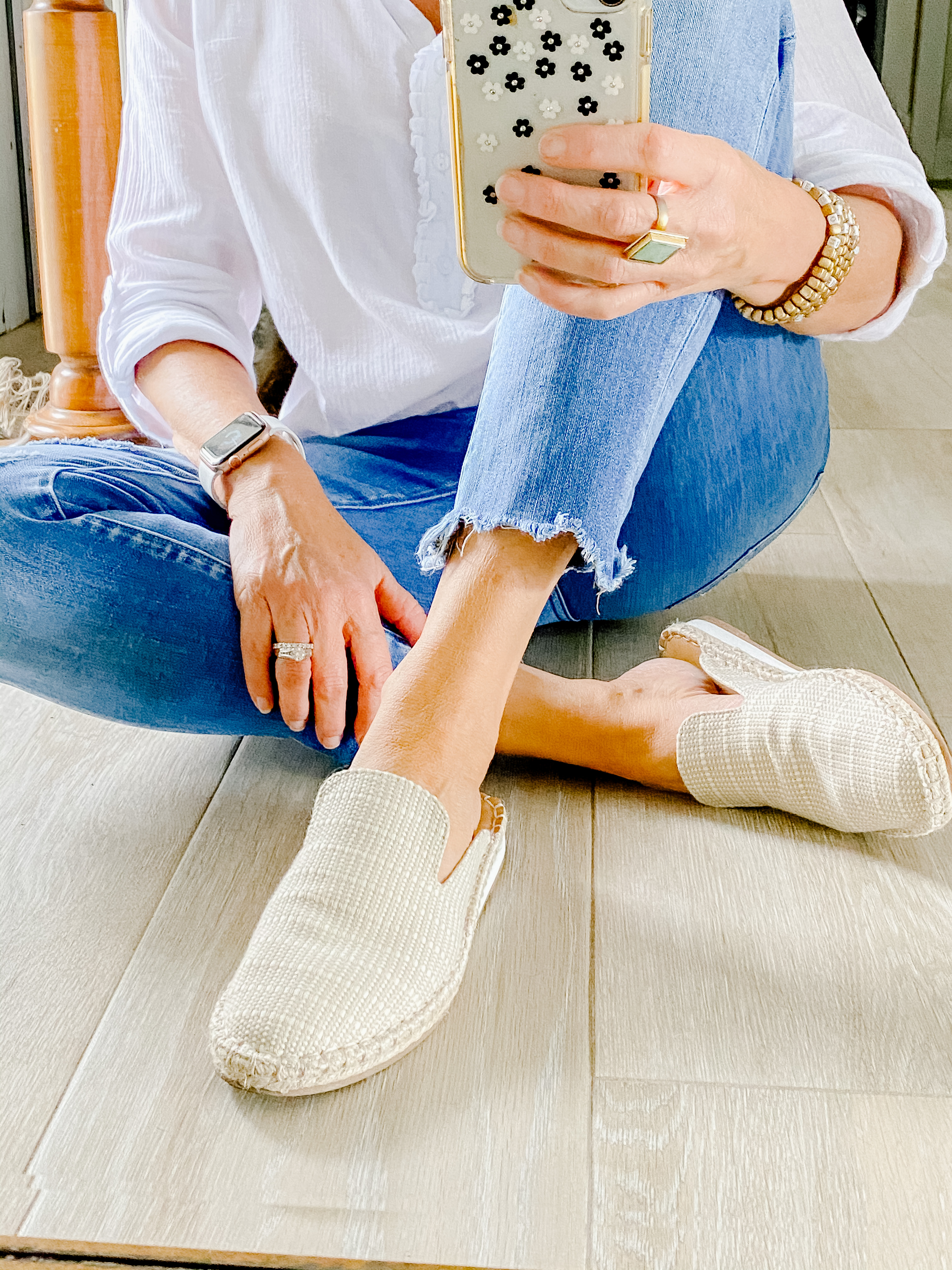 We are fully vaccinated and going on a couple of trips this summer. One to North Carolina and another to Seattle (to see my son) and Montana (to visit friends)! We so excited to travel again! What about you? are you traveling this summer? Tell me where you're going in the comments!
As always, thank you for reading my blog! Hope you loved my Target Spring Shoe Picks! For more Spring inspiration, check out my Spring Things I'm Loving Lately post here.
I'd love it if you'd subscribe to my blog! Just click on the little envelope in the upper left corner of the page and I'll send some sunshine to your inbox!

Shop This Post