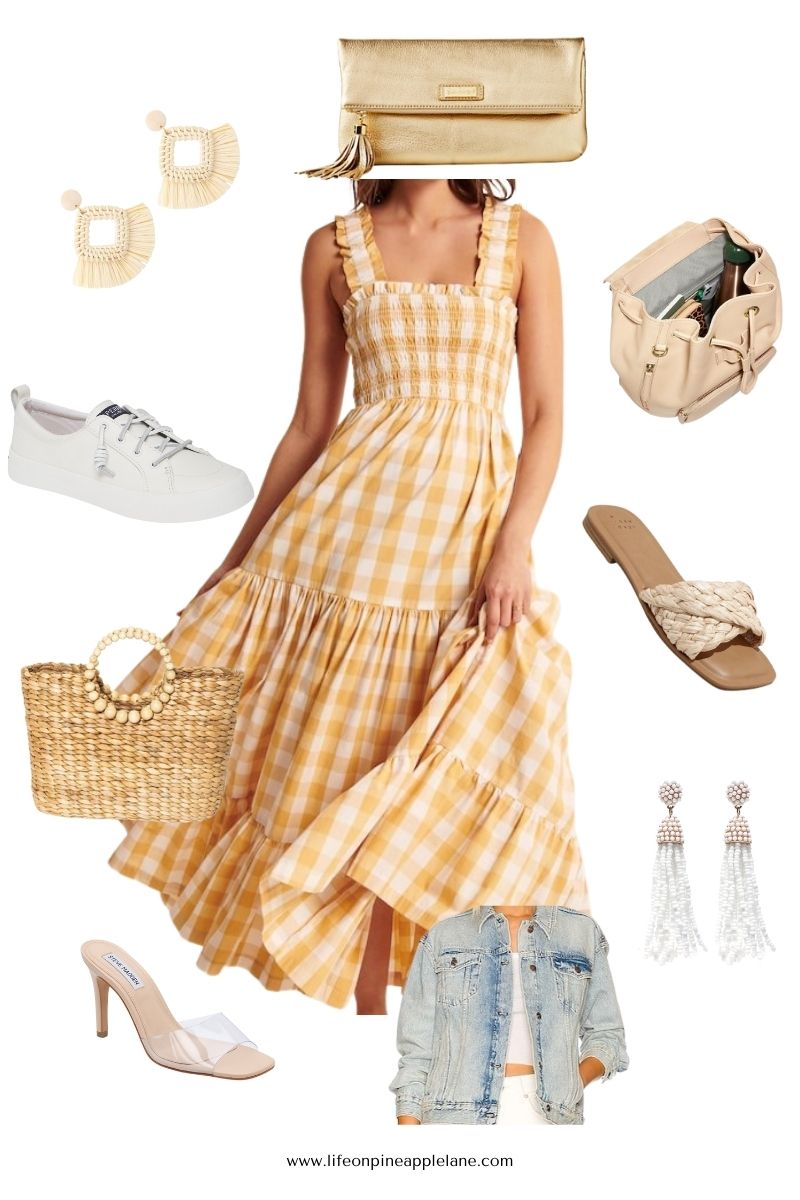 Hi Friends!
I just got the cutest Gingham Maxi Dress in from Abercrombie and Fitch this weekend, and I thought that I would show you a Summer Maxi Dress Styled Three Ways. Maxi dresses are such an easy thing to wear during the summer, and are great for dressing up or dressing down.
Easy Vacation Outfit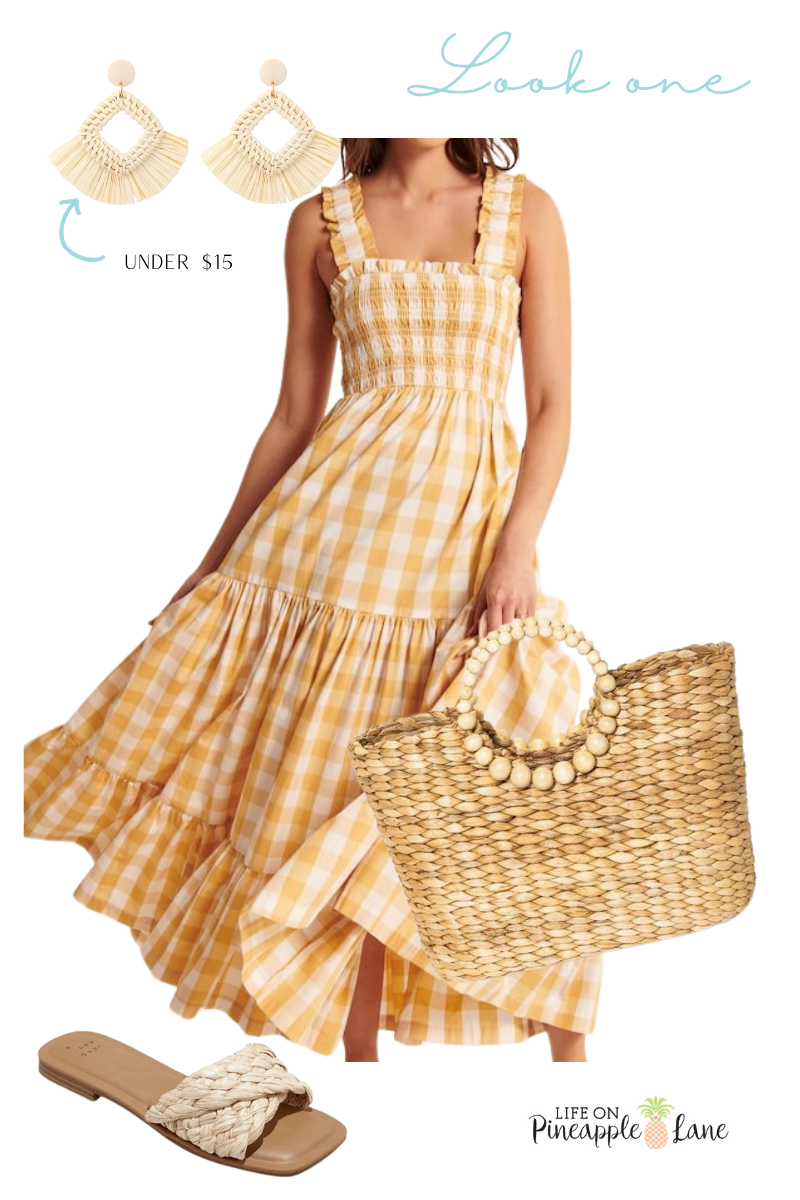 Dress // Earrings // Shoes // Tote
For look one – this is how I actually styled it yesterday for church. I also love this look for going out to lunch with a girlfriend or even transitioning from a day by the water to drinks and dinner.
Casual Travel Outfit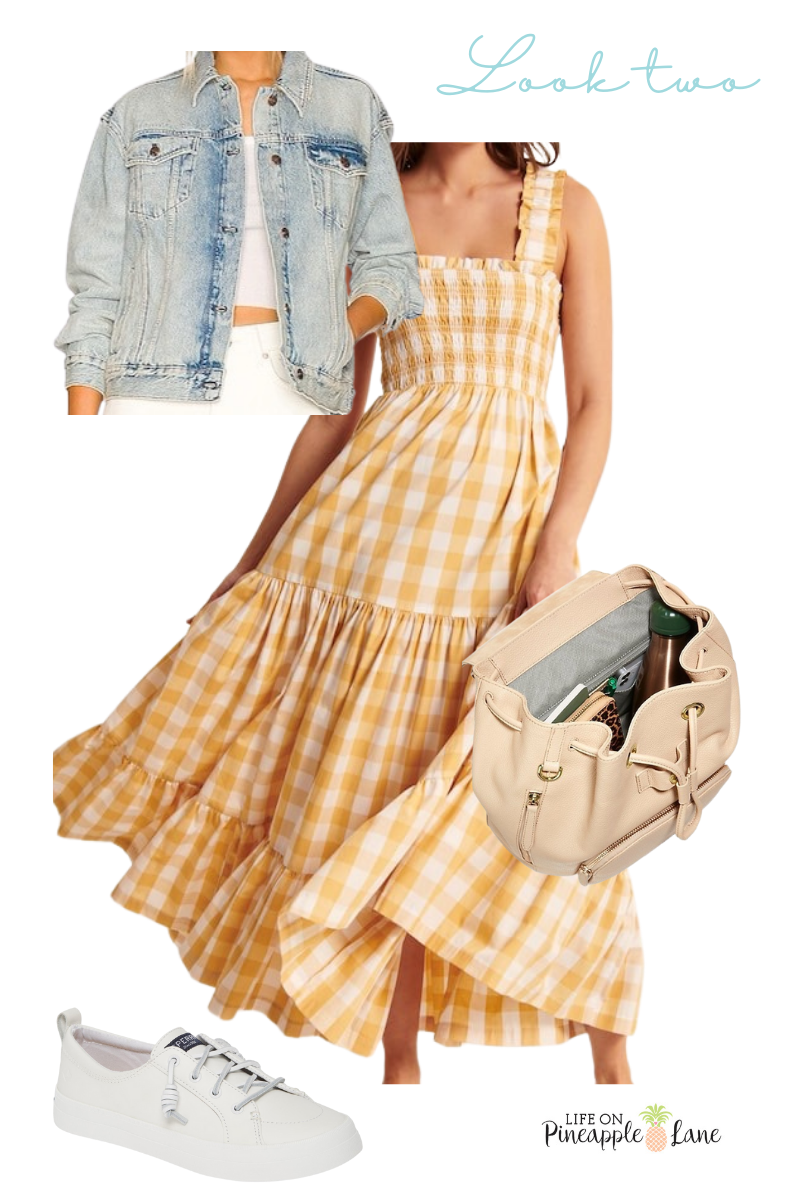 Dress // Jacket // Bag // Shoes
For look two – I would wear this outfit to travel or while running errands. This would also be a cute outfit to wear to your kid's baseball or soccer game.
Date Night Outfit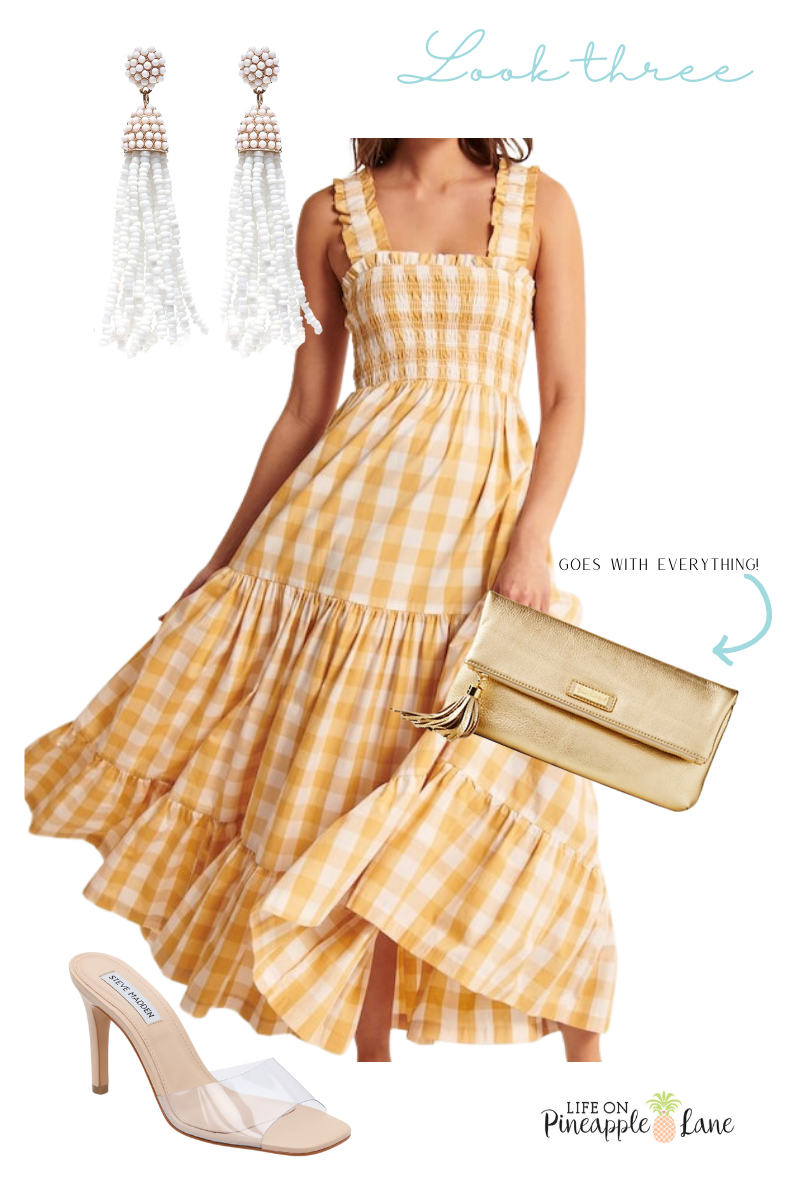 Dress // Earrings // Clutch // Shoes
For look three – I would wear this on a date night with my husband if we were going out to a nice dinner. I also think that this would be super cute for attending a wedding if the venue was outdoors and the attire was more casual.
If you want to see how this looks on me, then check out this Reel that I posted on Instagram. I also rounded up some of my current favorite Summer Maxi Dresses over on the LTK app where you can easily shop all of my recent looks and finds.
You can also check out THIS POST if you want more inspiration.
And don't forget to subscribe to my Newsletter so you don't miss out on any of my cute finds or style tips.
Thank you for reading Summer Maxi Dress Styled Three Ways! Tag me on Instagram (@lifeonpineapplelane) if you buy and style this dress. Can't wait to see you in it!

Shop This Post