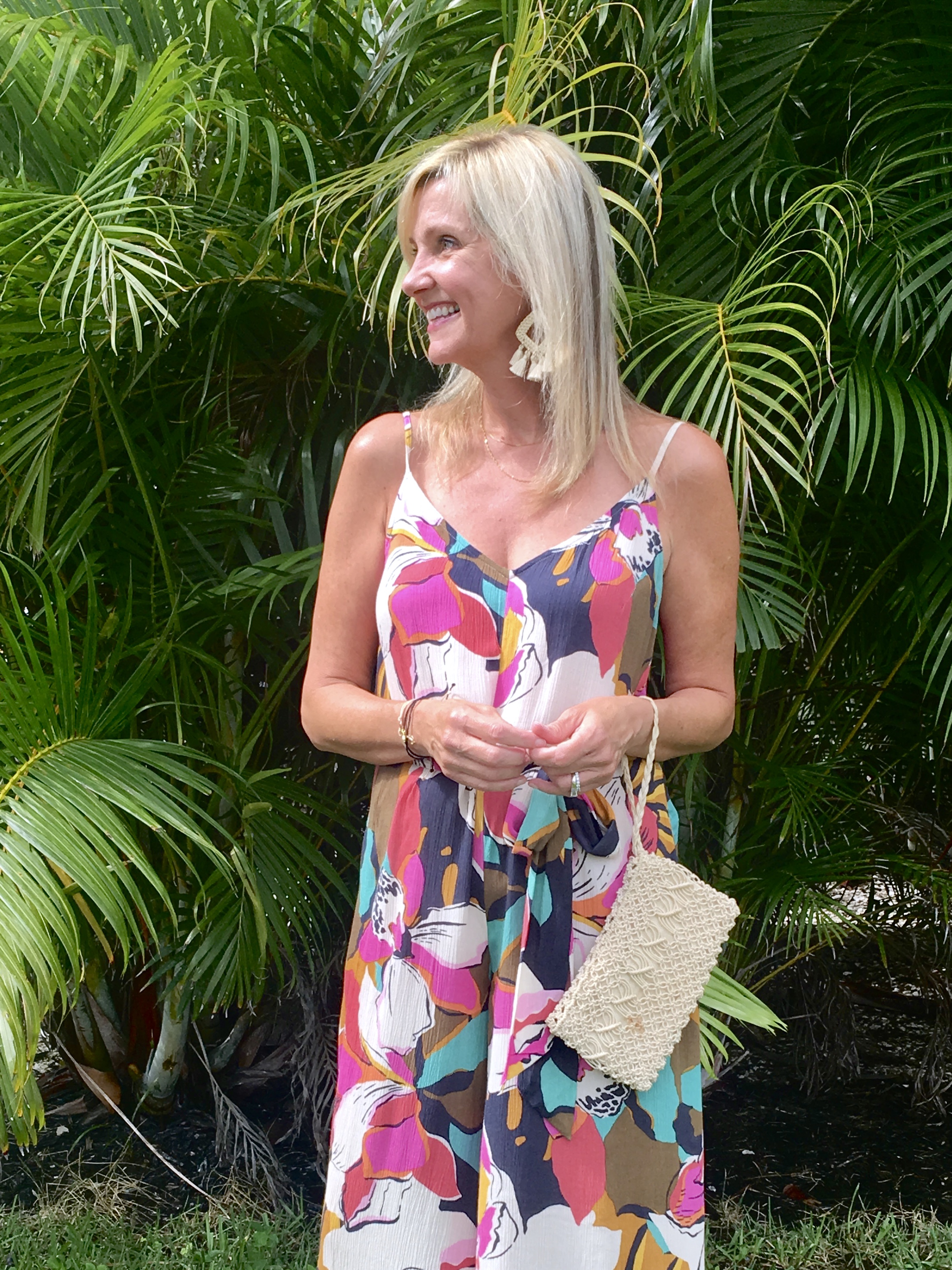 Hi Friends!
I hope you had a great 4th of July!
We just got back from the  the Bahamas last week. After the stress of the past few months, it was a much needed getaway! We had a great time. I 'm working on a full trip report for you with recommendations on where to stay, where to eat and what to do! I had planned to share a packing list before the trip but things were so hectic, I just didn't quite pull it together in time. This packing list is what I actually wore and really all you need!
I like to keep my Bahamas wardrobe pretty simple. Bathing suits, cover-ups and a few casual outfits are all you need. I like to pack things that I can mix and match and I did a lot of that on this trip. Getting to the island where we stay is a bit of a process, so packing light is key.  While we're there we pretty much live in our bathing suits. During the day we are either boating, on the beach or doing some other water related activity. In the evening, it's usually a relaxed meal or occasionally, we will have dinner at a neighboring home with friends and I might dress it up a little more. But for the most part we are super casual while we are there.
I have  been wearing this Jumpsuit on repeat. It is breezy, light and so comfortable.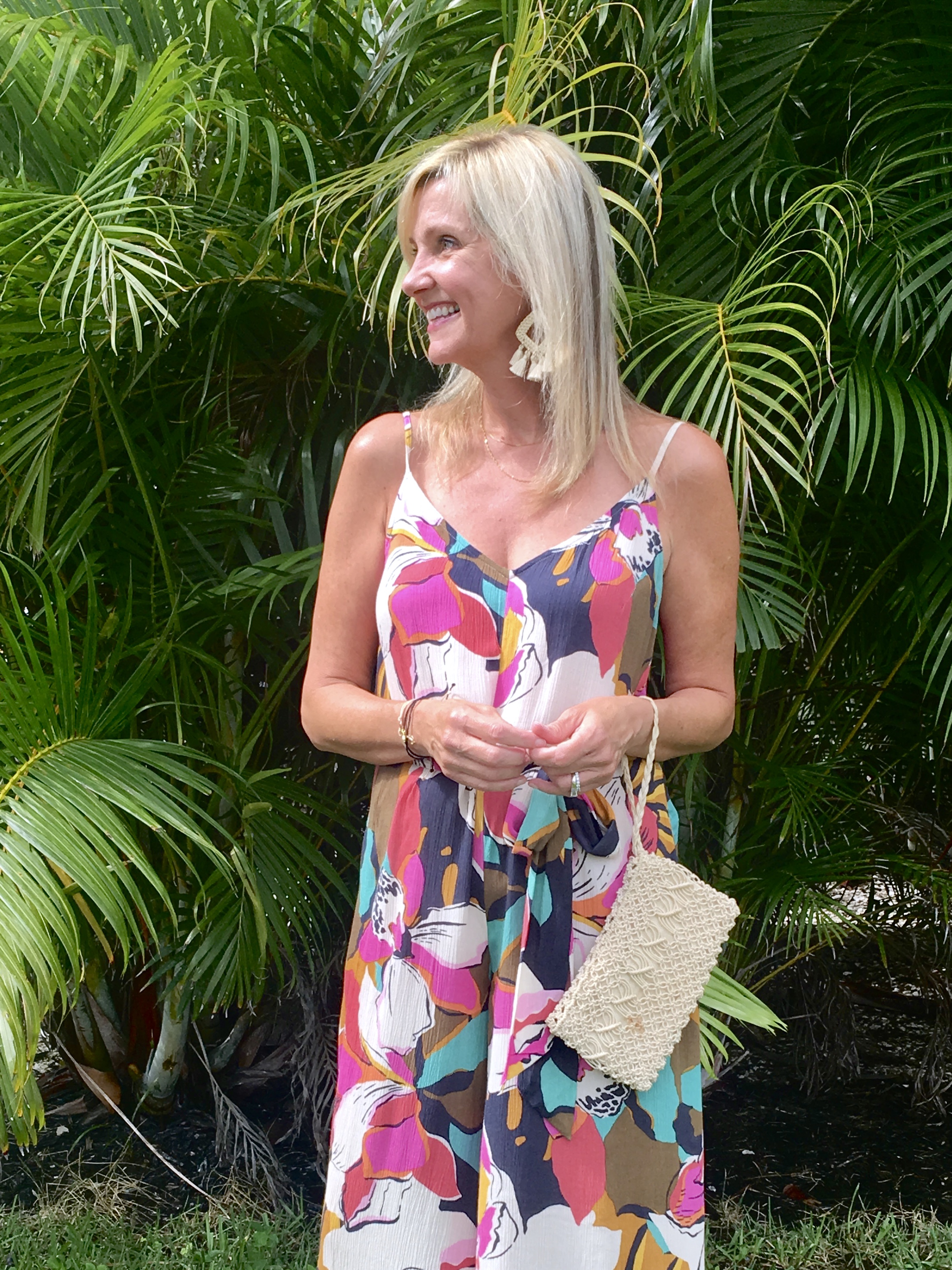 Jumpsuit/Macrame Wristlet/Earrings/Bracelet/Similar Slides
Aren't these just the cutest slides you've ever seen?(mine are sold out now but you can find similar HERE ) I just can't stop wearing them! They come in white too AND they are on sale!! I only took 3 pairs of sandals with me on the trip. I'm pretty sure that's a new record for me.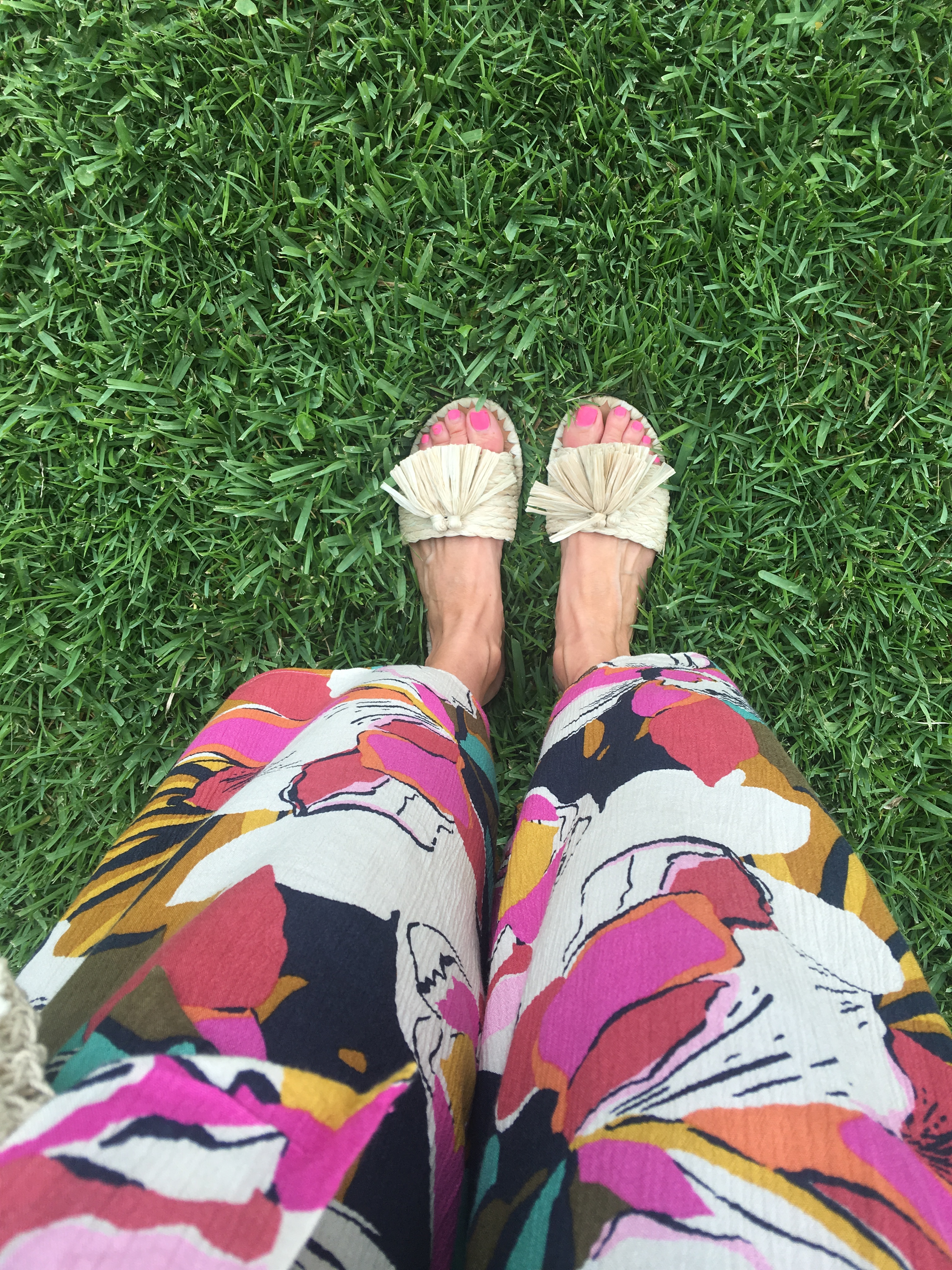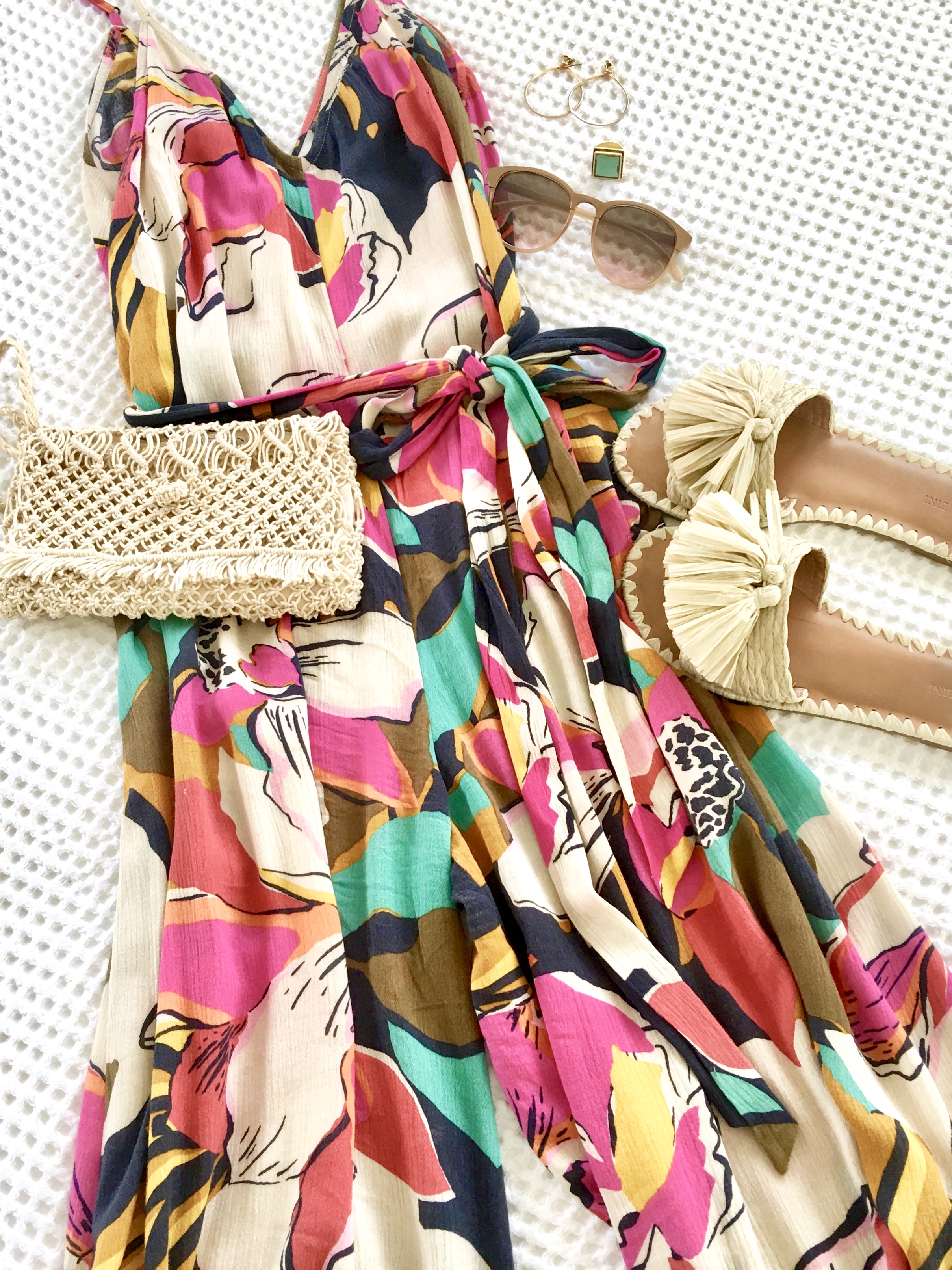 Jumpsuit/Sunglasses/Macrame Wristlet/Earrings/Ring/Similar Slides
I always take a lot of bathing suits and cover-ups. We are on the boat everyday and almost always go to lunch at a restaurant on a nearby island. I'll dress the looks up depending on where we go to eat.  Maybe it's just me but I feel like it's all about the cover-ups in the Bahamas!!
This year, I was not in a bathing suit shopping mood so I ordered a bunch of suits from Amazon and was completely surprised at the prices and the suits themselves. The best part is that I could just try them on in my own room and send back whatever didn't work. I started shopping for clothes on Amazon last year and it can be "hit or miss" on some of the quality but all of these suits are great quality and most of them are under $50! Do you shop for clothes on Amazon? I'd love to hear  your opinion!
This cover-up was hands-down my favorite! I love the fringe on the bottom!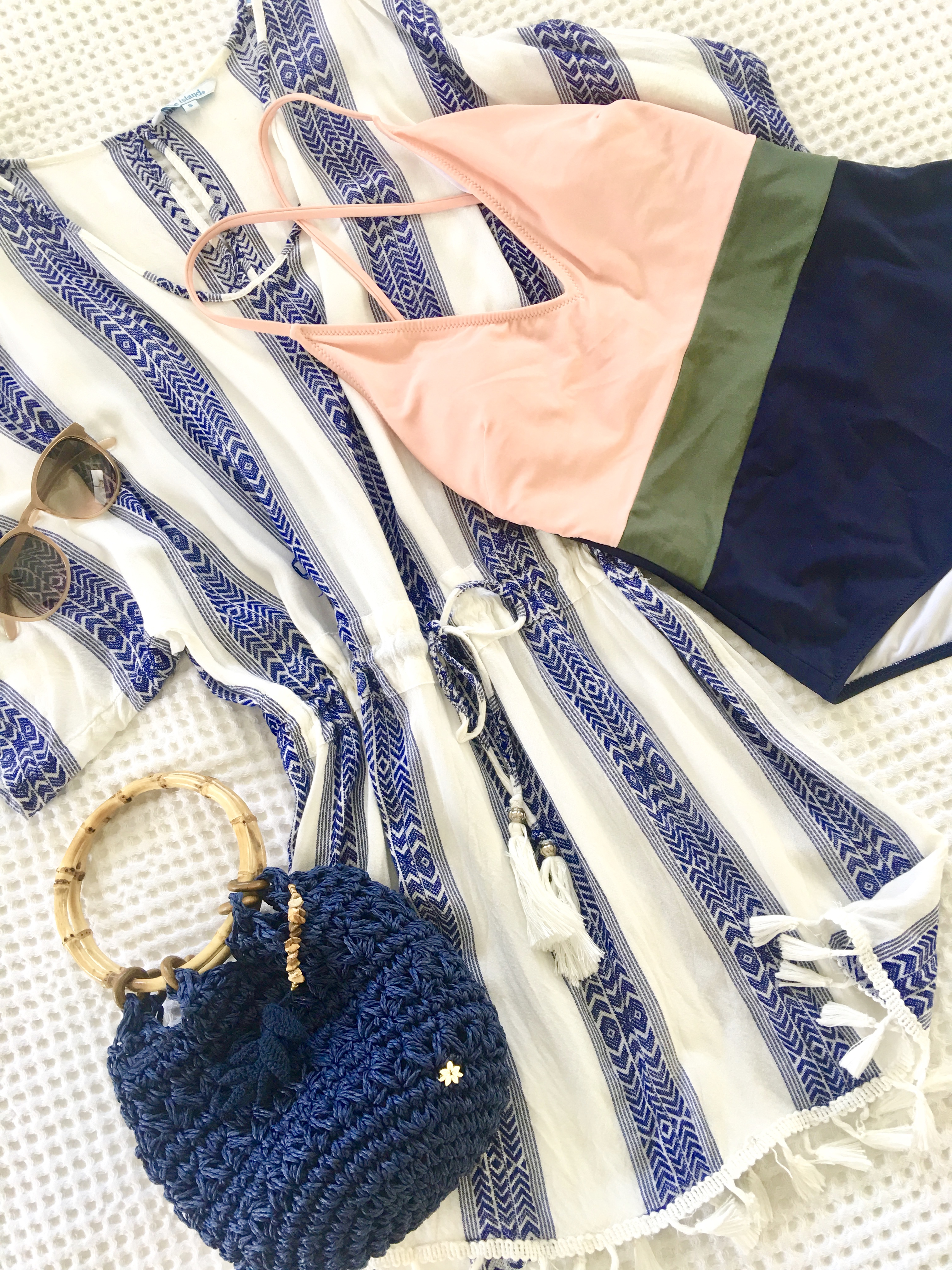 Bathing Suit/Cover-up/Sunglasses/Straw Bag
This cover-up got bad reviews on Amazon but I ordered it anyway and I have to say, I loved it. I didn't agree with the reviews at all and wore it several times.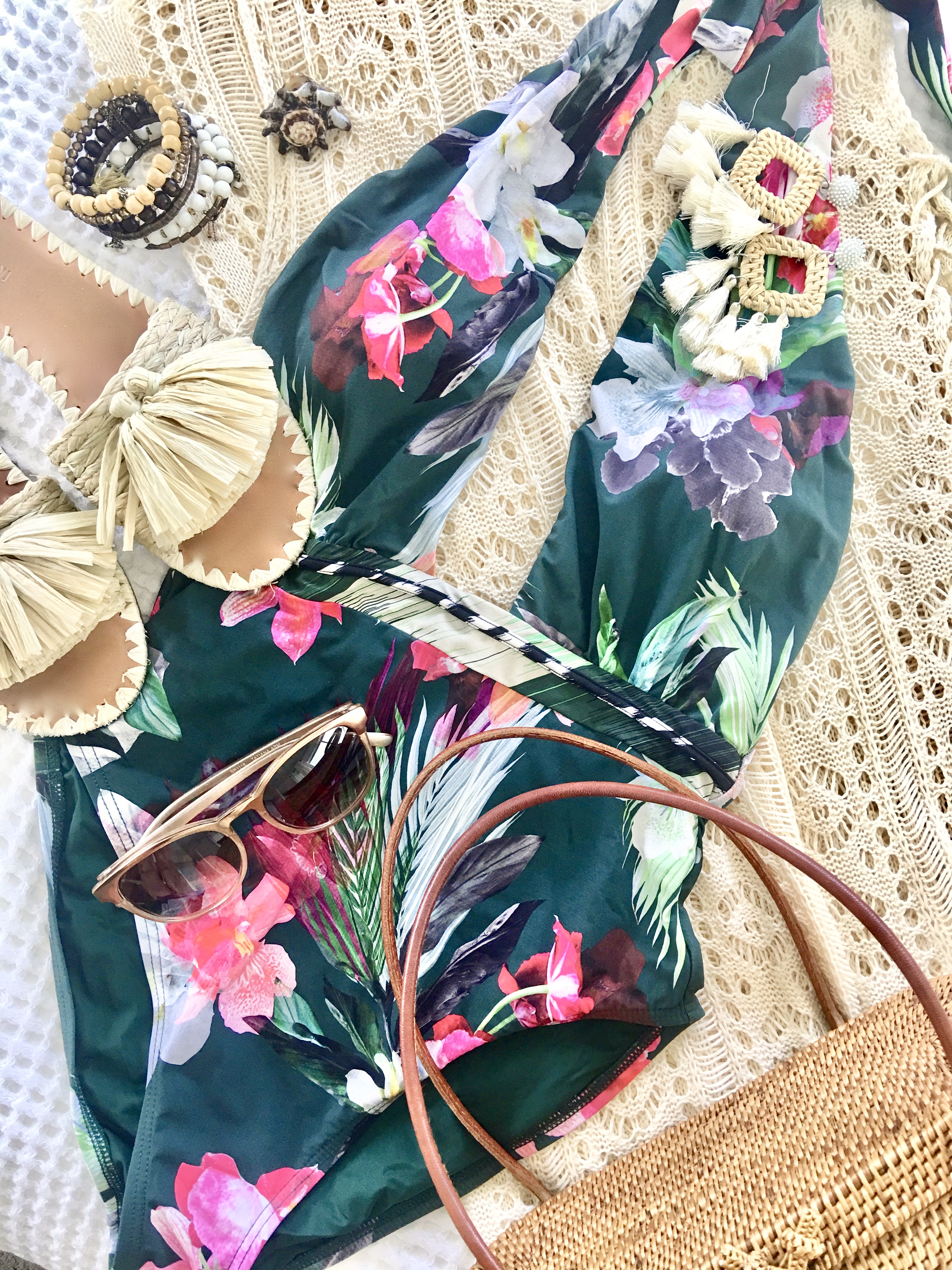 Bathing Suit/Cover-up/Sunglasses/Straw Bag/Earrings/Similar Bracelet/ Ring/Slides
This black suit is definitely one of my favorites for the season. It fits great, looks good and was under $30!!!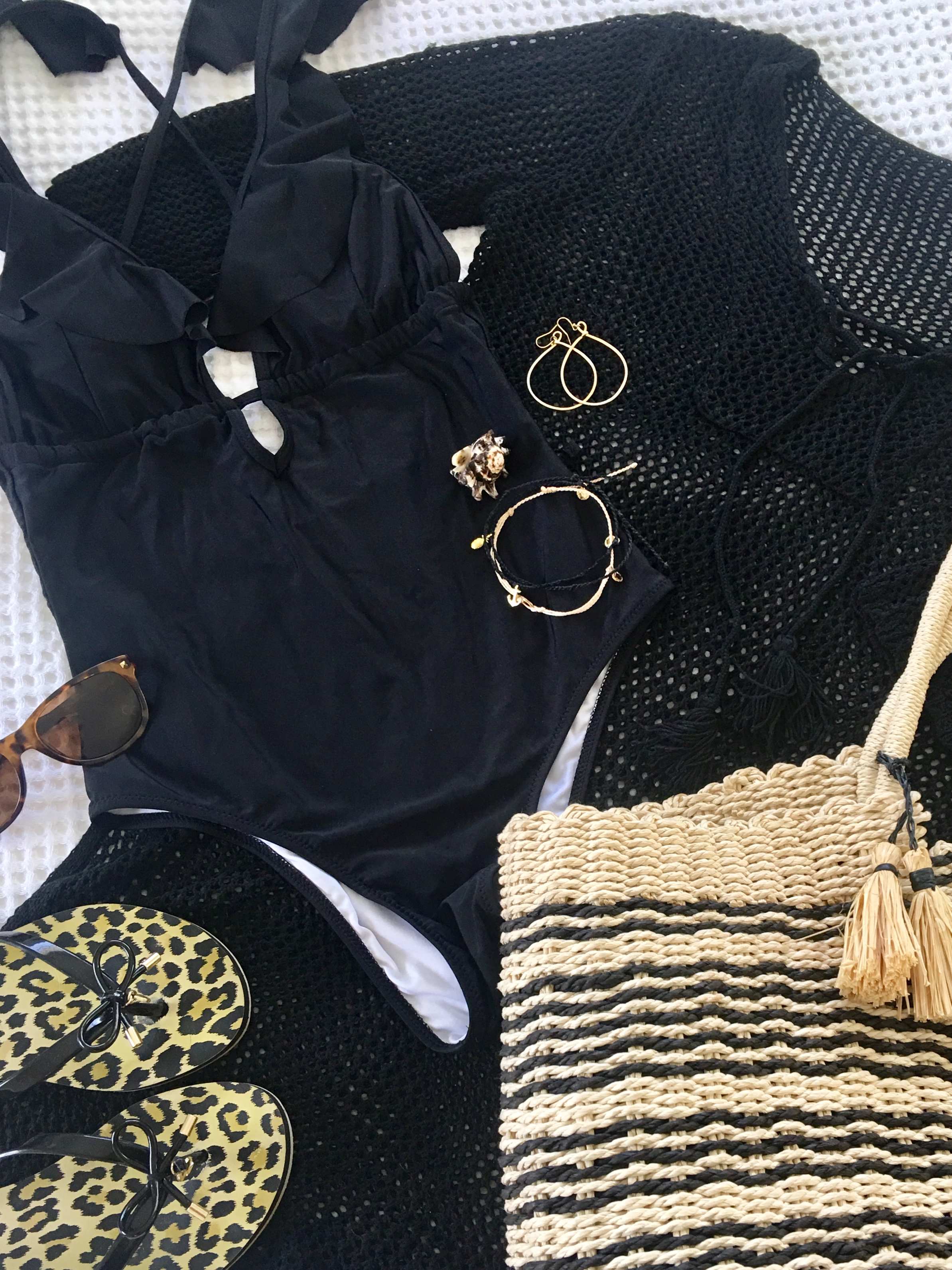 Bathing Suit/Cover-up/Sunglasses/Straw Bag/Earrings/Bracelet/Ring/Flip Flops
Another favorite is the palm leaf suit! I absolutely love this suit! I wore it 2 ways.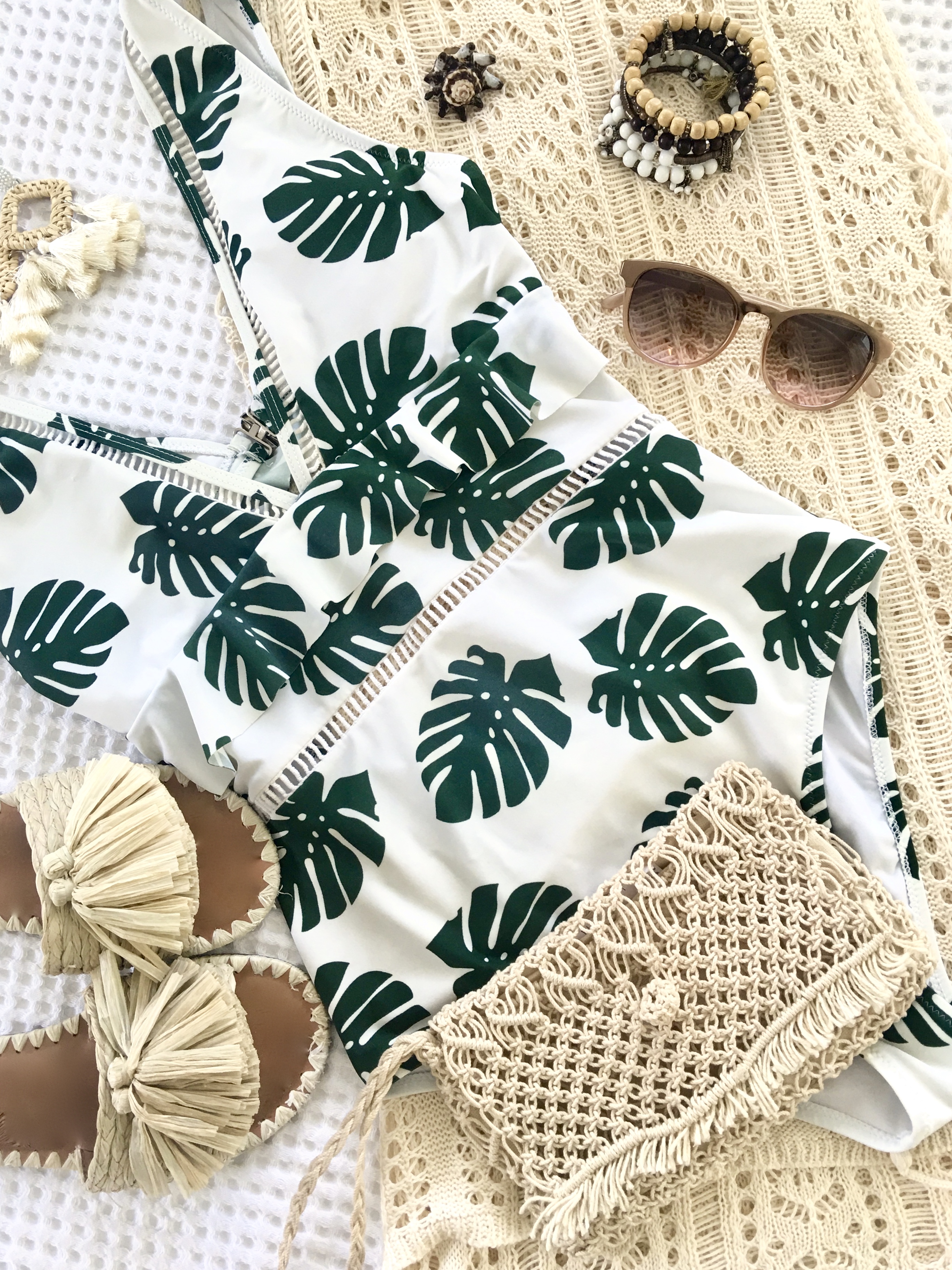 Bathing Suit/Cover-up/Sunglasses/Macrame Wristlet(similar)/Earrings/Similar Bracelet/Ring/Slides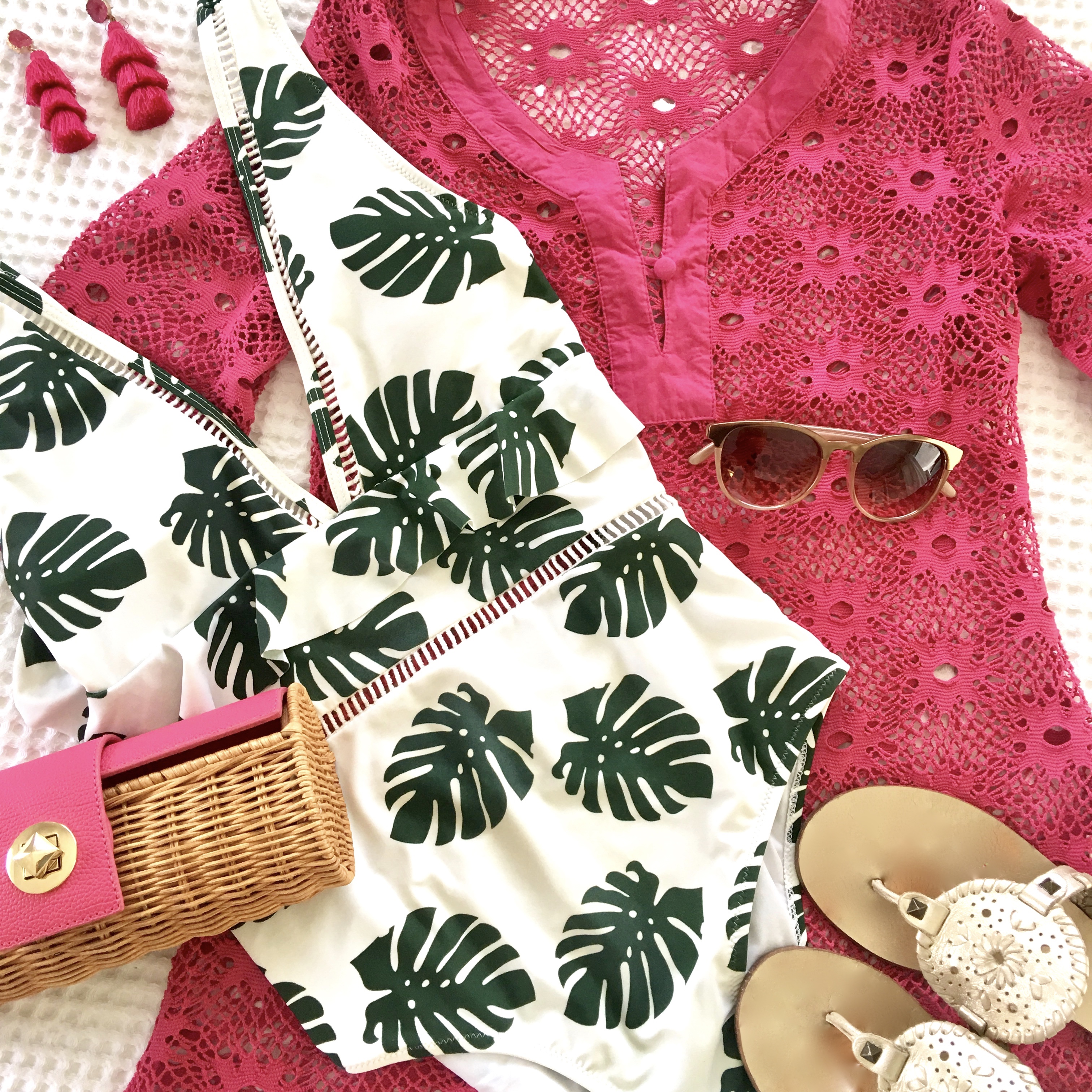 Bathing Suit/Similar Cover-up/Sunglasses/Straw Clutch (similar)/Earrings/Flip Flops
I usually take a pair of cut-offs and pretty much live in them but I found these cute shorts that are super comfy and I wore them over a bathing suit and with a tank top. I also wore them as jammies!!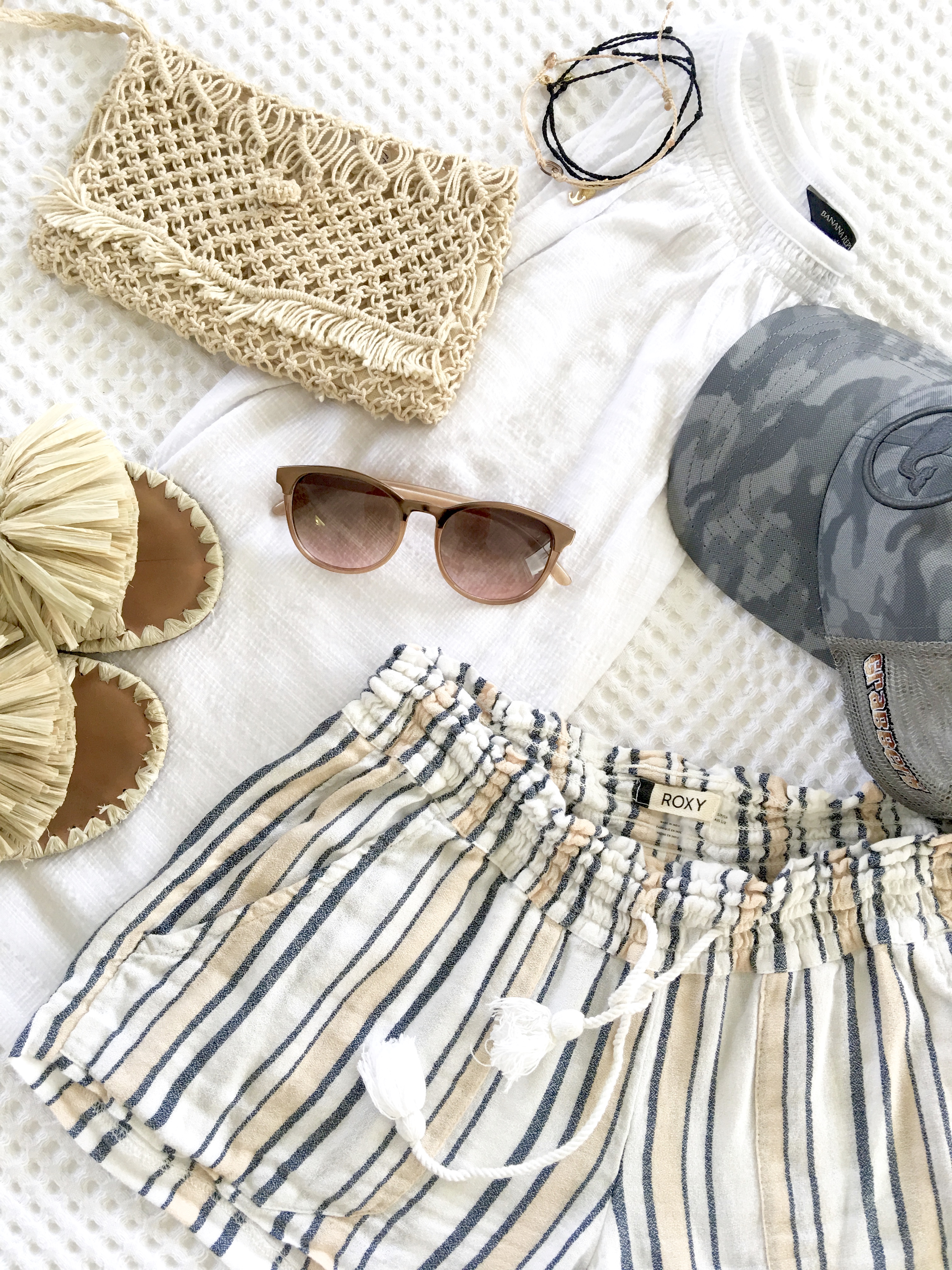 Shorts/White Top/Sunglasses/Macrame Wristlet/Bracelet/Slides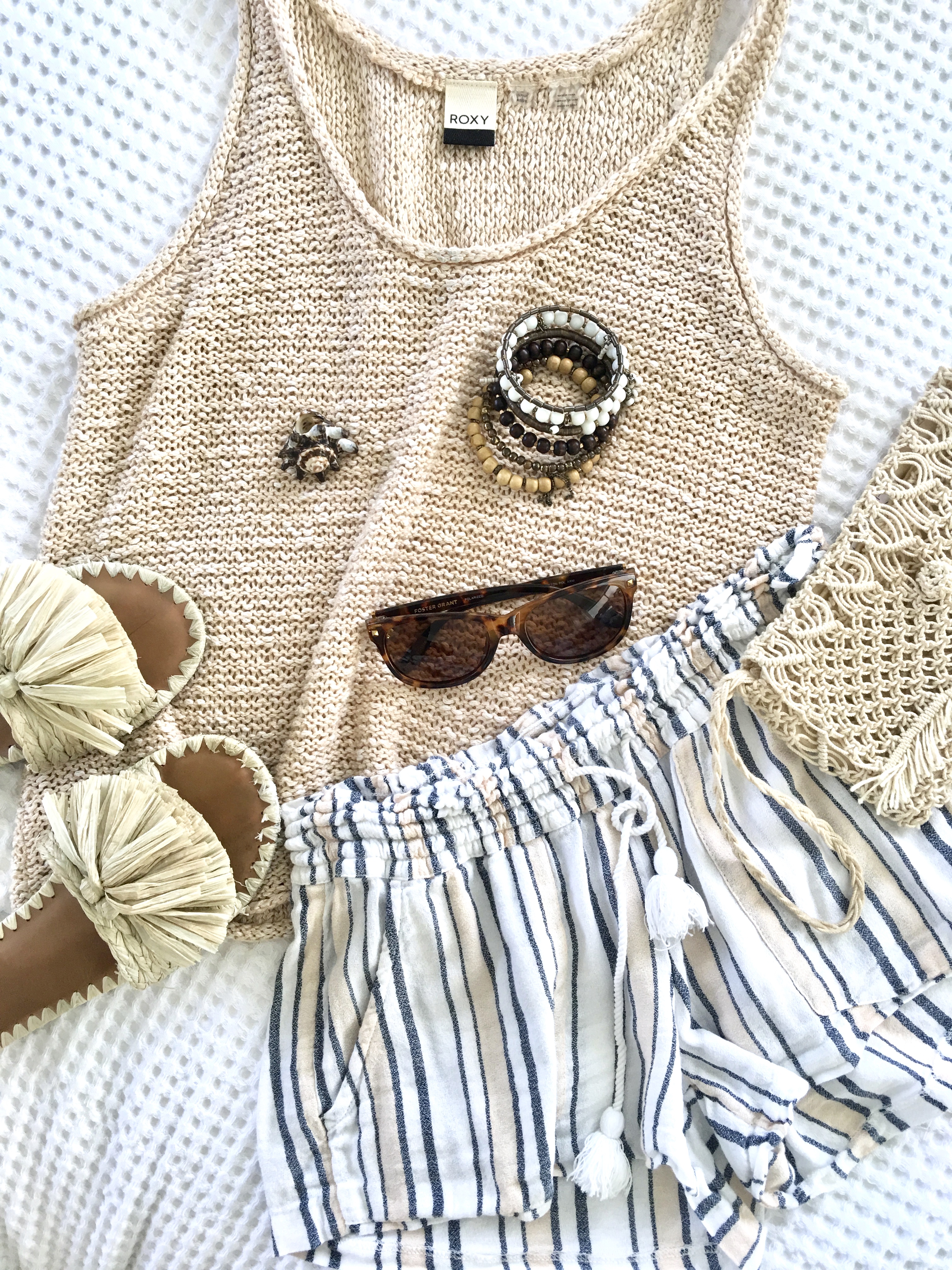 Shorts/Sweater Tank/Sunglasses/Macrame Wristlet/Similar Bracelet/Ring/Slides
I also bought the similar version in pants in black. They feel like pajama pants and are super comfy. I wore them to travel,  I paired them with this sweater tank this past weekend to go out to dinner and I wore  them over a bathing suit on the trip.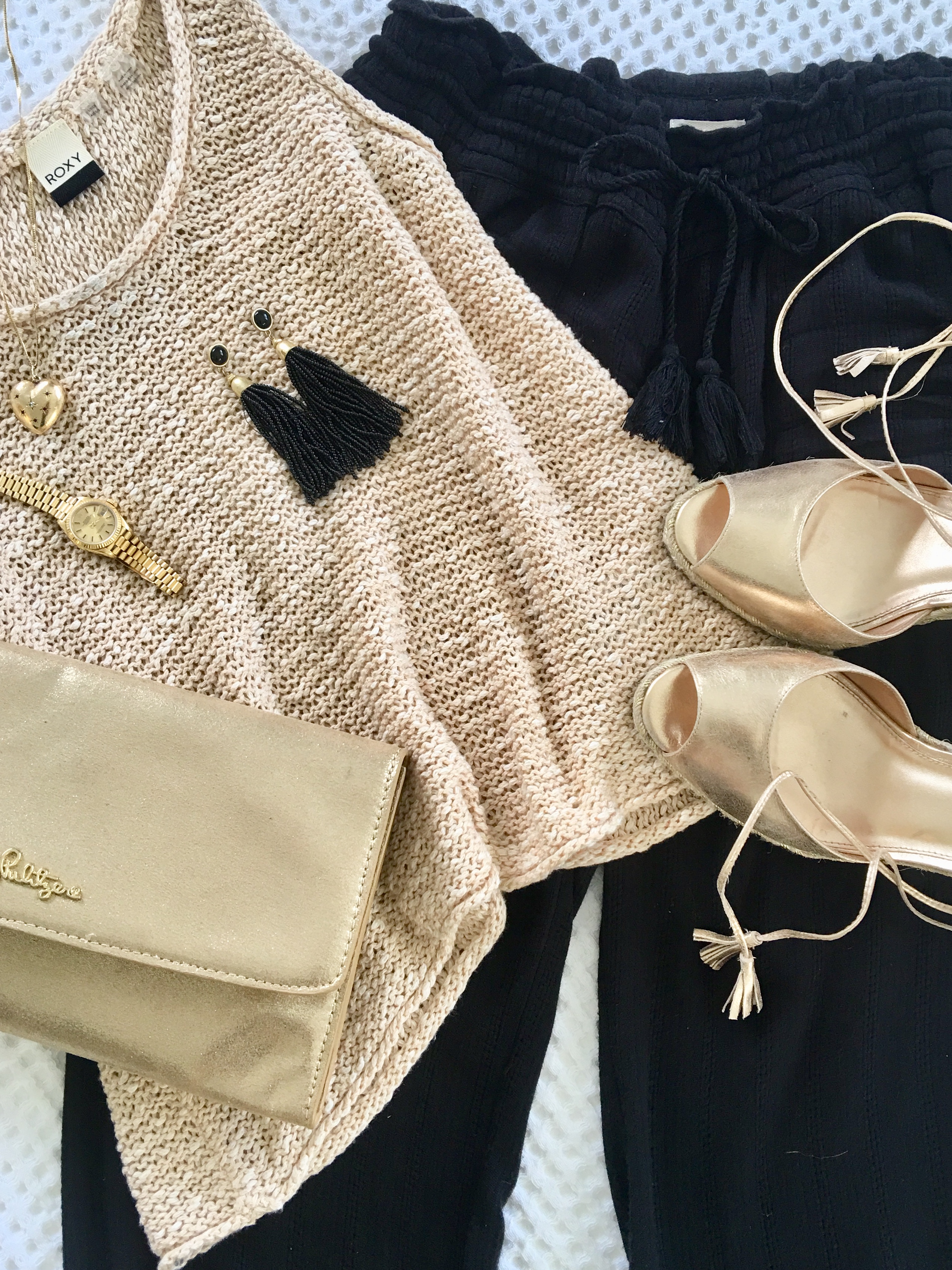 Pants/Sweater Tank/Clutch (similar)/Wedges/Earrings/Necklace(similar)/Vintage Watch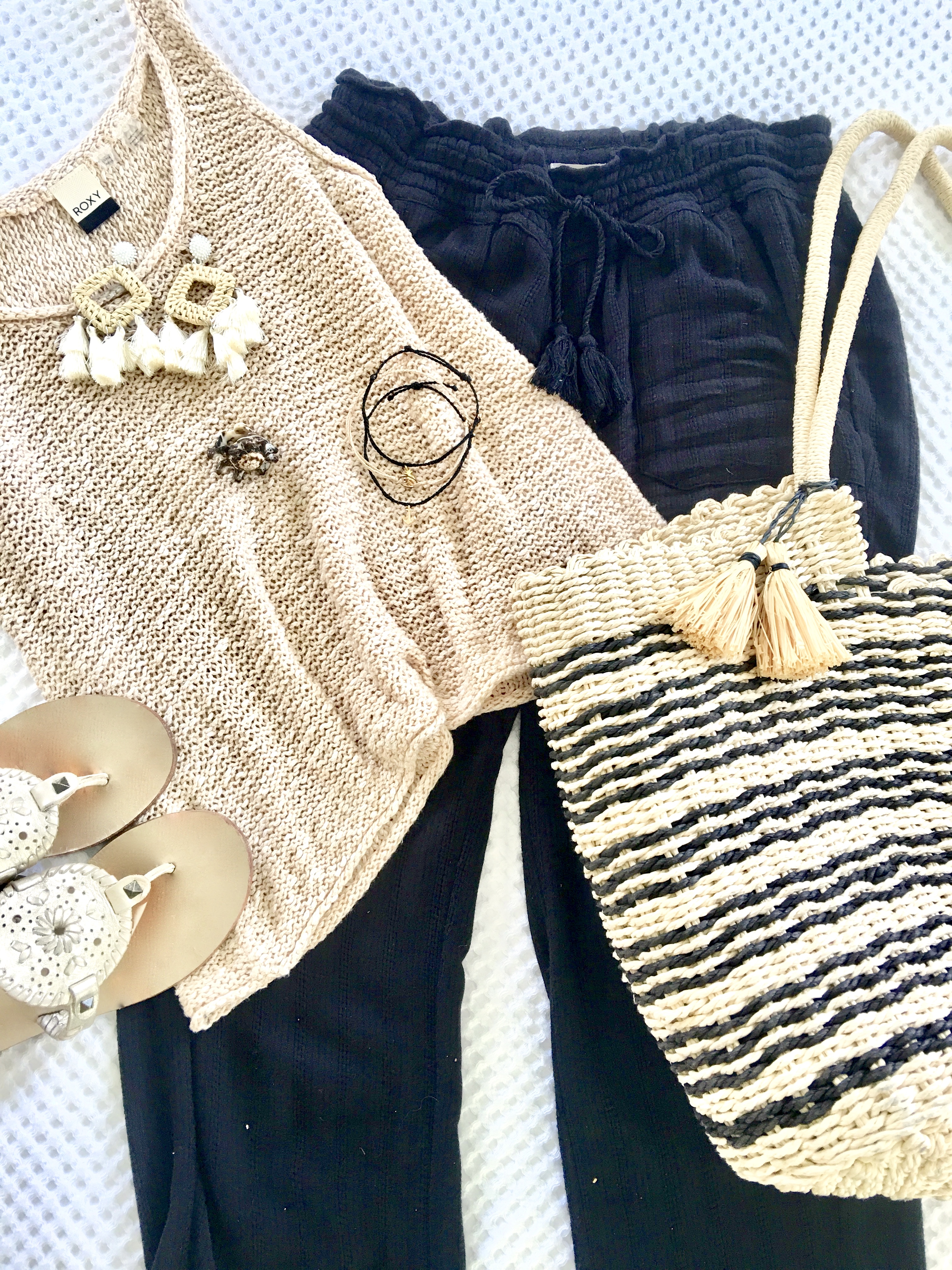 Pants/Sweater Tank/Straw Bag/Flip Flops/Earrings/Ring/Bracelets
When we go to the Bahamas, we stay at my Brother-In-Law's gorgeous, beachfront home in the Abacos. It is an amazing place and we are so blessed to be able to go there and enjoy it!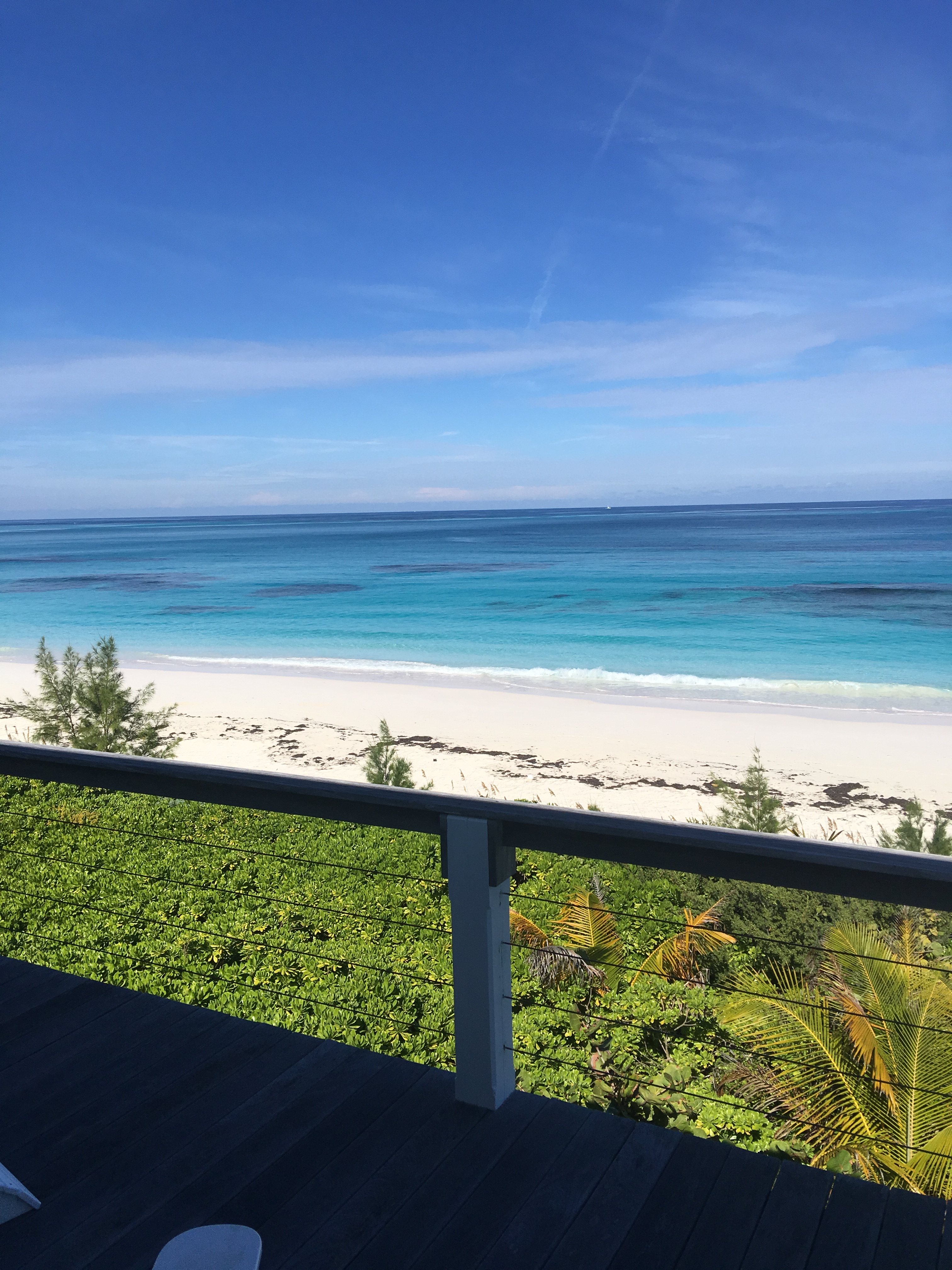 This is the view from the deck. So beautiful, right?!
We always love our time in the Bahamas and never want it to end! In fact, I was trying to stretch out the vacation as much as I could, so the kids and I stayed 2 extra days after Slade came back! It was a hard transition back to real life after this trip and a serious struggle to get back in the swing of things. I didn't prepare well before I left and I was kicking myself for three days after I got back! Do you ever do that? I'm thinking about a post on how to ease the transition back to real life after your vacation. All the things you should do before you leave to make it easier when you get back. Would that interest you? I'd love to hear from you! Leave me a comment!
Thanks for reading and have a great weekend!