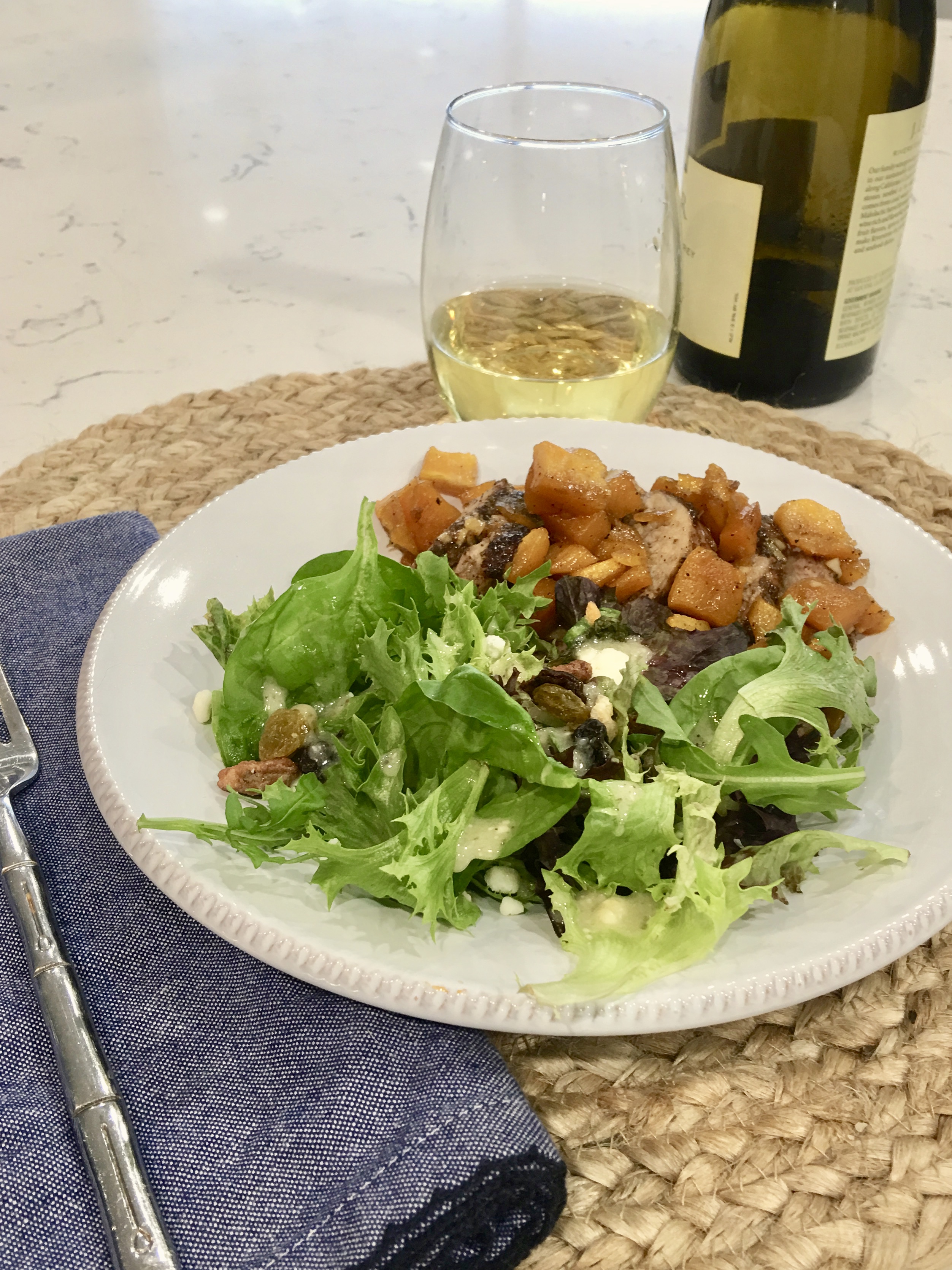 Happy Monday Friends! I hope you had a great weekend! We got a lot done this weekend and still had time to do a little boating.
I wasn't planning on posting this recipe today but I made this dinner last night and it is really easy and it looked so pretty that I started snapping some pics and the next thing you know…Blog post!! I hope you like it!
Island Pork Tenderloin With Butternut Squash
Island Pork Tenderloin is a recipe that I first found through my sister-in-law who found it on epicurious.com. I have tweaked it a bit and added Butternut Squash, which in my opinion, is the perfect veggie to go with this pork. The original recipe (Here) is actually a salad recipe. I have never made the salad because there are too many steps. #aintnobodygottimeforthat. It has great reviews but I just never took the time. I make the pork tenderloin only and add a veggie and  a Publix Salad Kit (I like the True Blue Salad Kit). Do you guys ever use the salad kits? You don't have to use the butternut squash but it makes a super easy dinner if you do because you can use the Publix pre-cut and just add it right into the skillet with the pork when you put it in the oven. You could also do a baked sweet potato, mashed potatoes or really whatever veggie you like. The last time I made it, I served it with mashed cauliflower and a salad. And wine, always wine!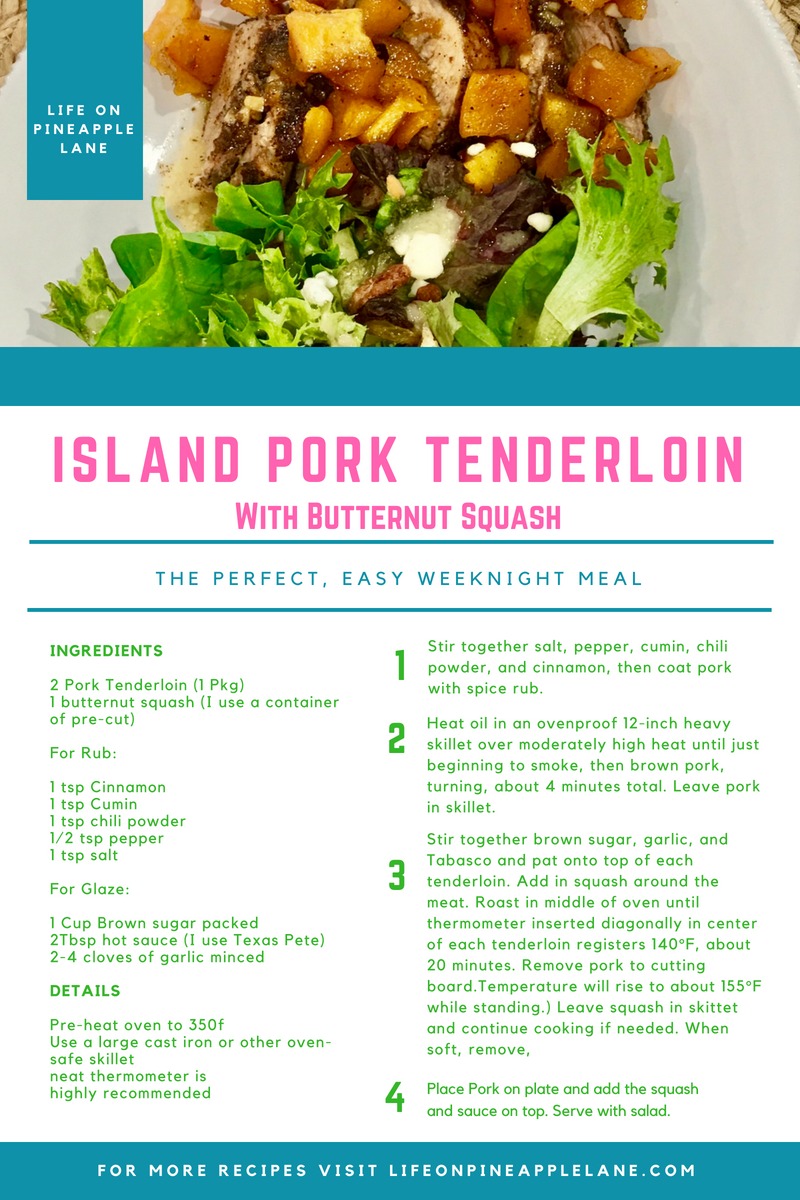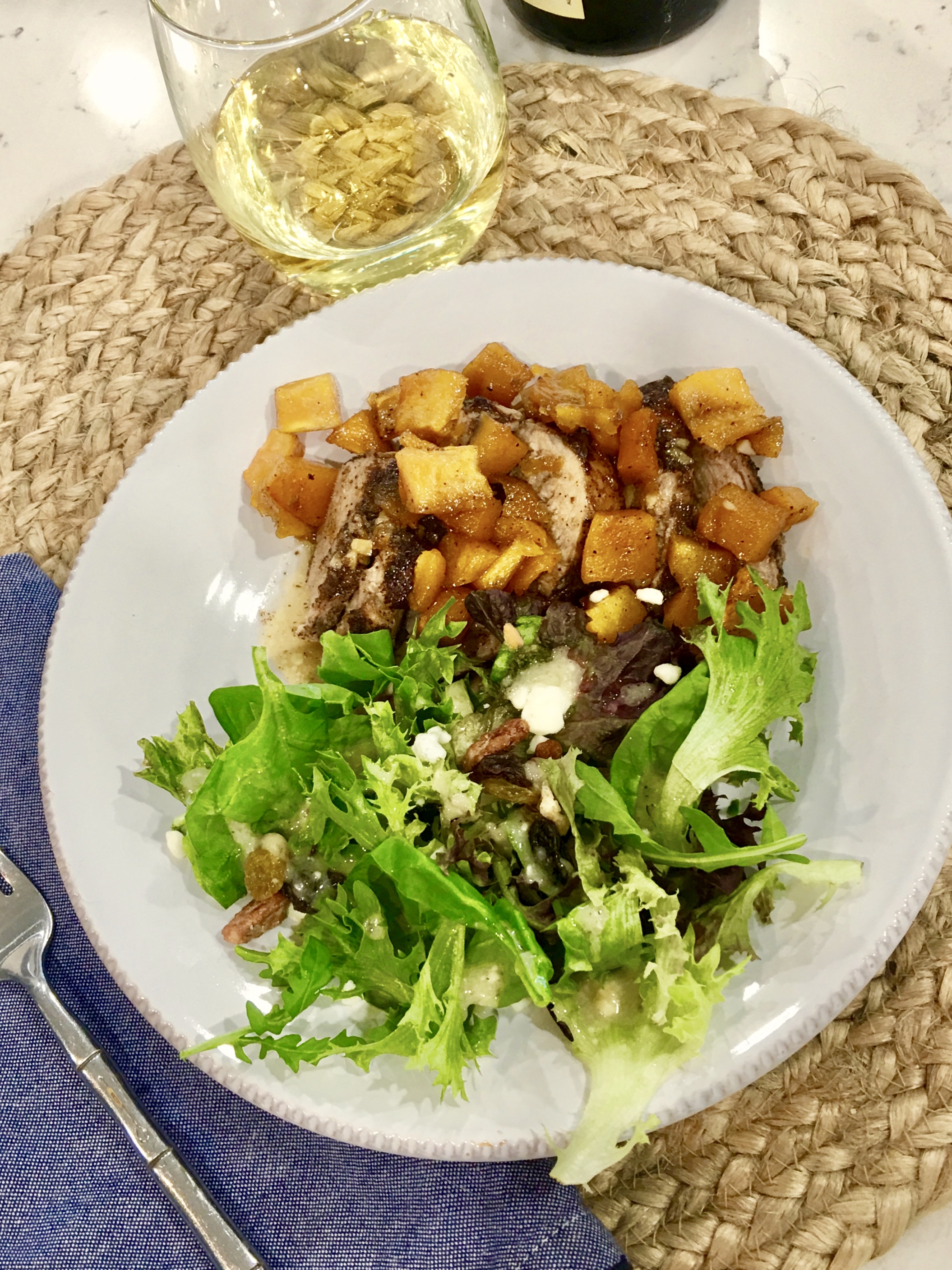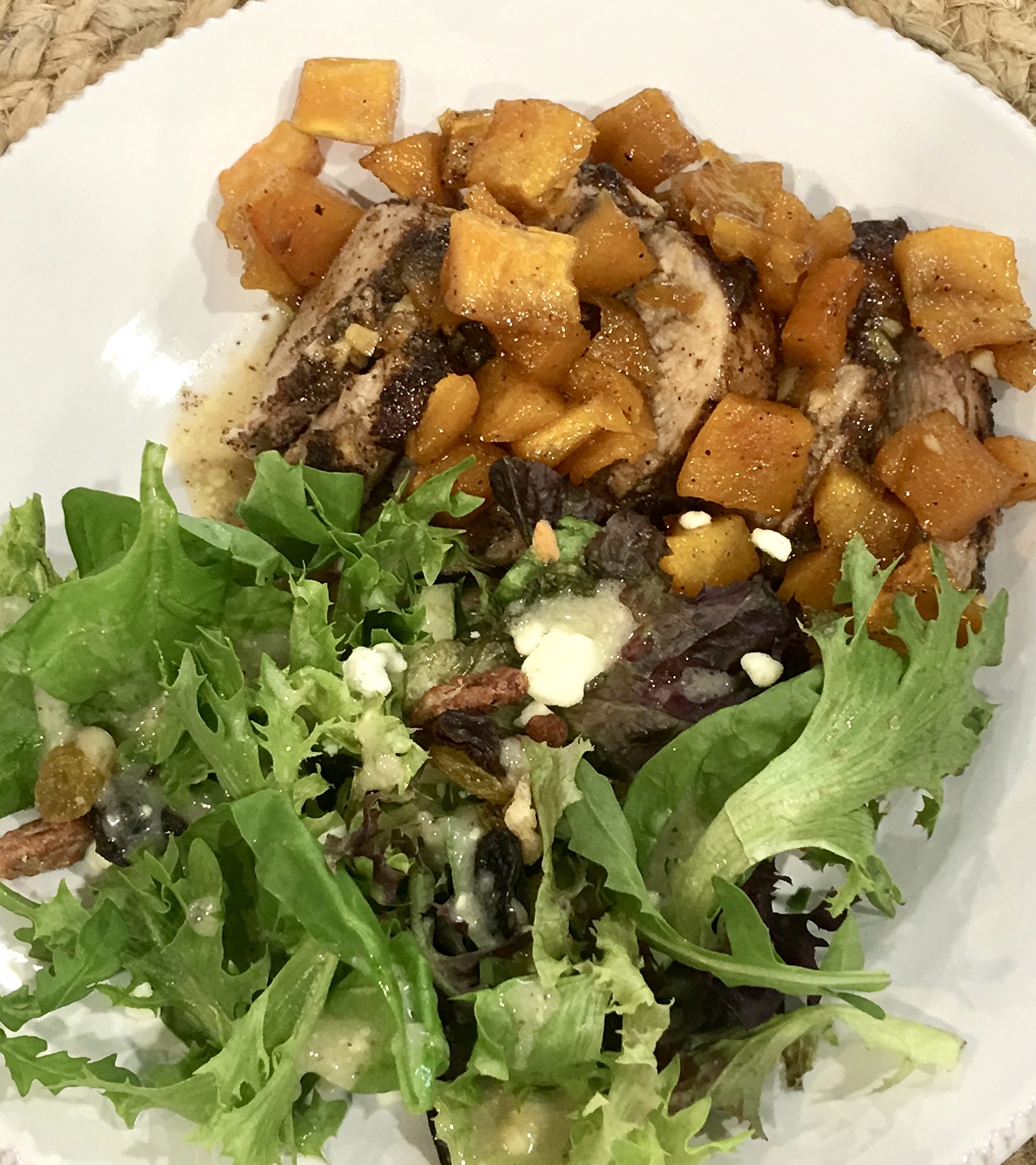 ALL of my kiddos love this meal. Every. Single. One. That is a pretty big accomplishment in my house!! I hope you try it! If you do, let me know how you liked it! Thanks for reading!