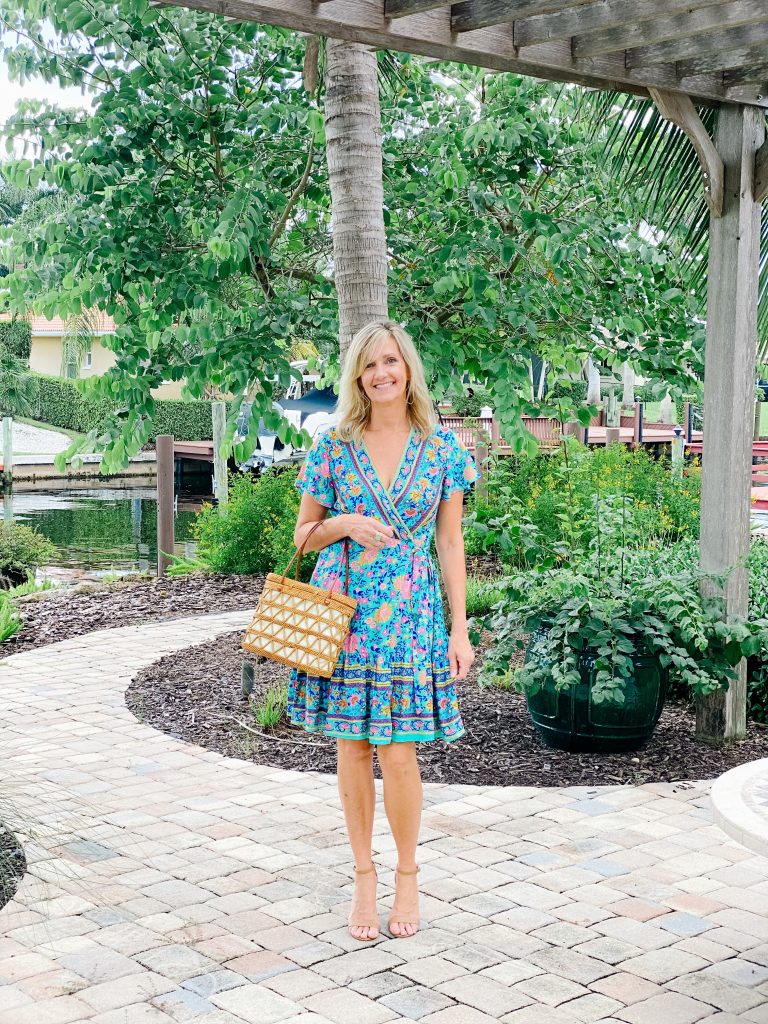 Dress//Similar Bag//Similar Shoes
Hi Friends!
How are you? It is so scorching hot here in SW Florida, I can hardly stand it! I'm seeing quite a few posts around the internet and on social media (particularly during the Nordstrom Anniversary Sale) lately about sweaters. Ugh, I can hardly even think of a sweater right now! Instead, I'm just still looking for cool, and breezy summer dresses. I found this colorful and adorable wrap dress for under $30 on Amazon! I don't know about you but under $30 seems like such a bargain. I was really skeptical about how the quality would be and I can tell you I was very pleasantly surprised. The quality for the price is great. I just love a good wrap dress, Dont you? Recently, I also ordered this one from the Caralyn Mirand The Drop Collection.
I have a  funny story about this dress. I saw it on Amazon and thought it was really cute so I ordered it. The same day, I met a friend for lunch and she was wearing the exact dress! We definitely got a good laugh about our "good taste in clothing"! Great minds think alike I guess! Just last week, during a quick phone call with the same friend, I mentioned I was wearing "our dress" and she started to laugh and said she was wearing hers too! Do you have a friend who shares your similar style? Have you ever shown up to an event or party wearing the same outfit as someone else? I sure have. Awkward!
But, back to the dress, I honestly get so many compliments on this dress. It's fun, flirty, colorful and happy! It is also comfortable and very forgiving.  With my day job, I'm always racing around and I don't always have a set schedule. It can vary from day to day and I like to have some easy pieces that I can throw on and run out the door and this dress fits the bill. It's cute and comfortable and the price is perfect! It's such a treat to find inexpensive  yet quality pieces to add to and expand your wardrobe.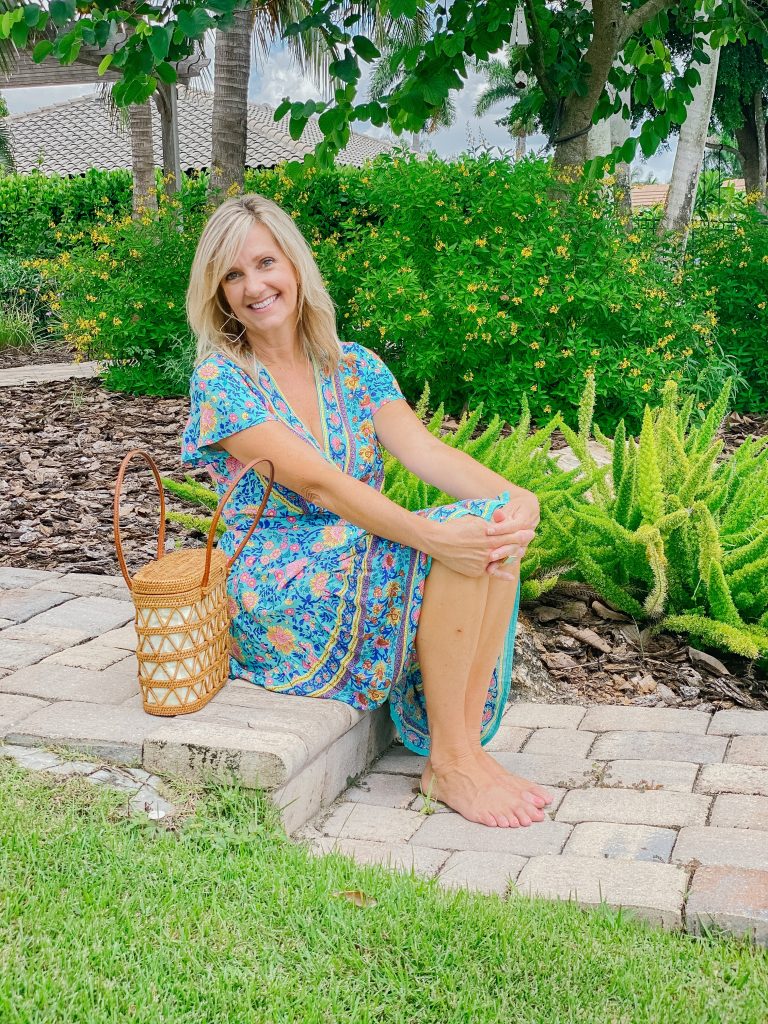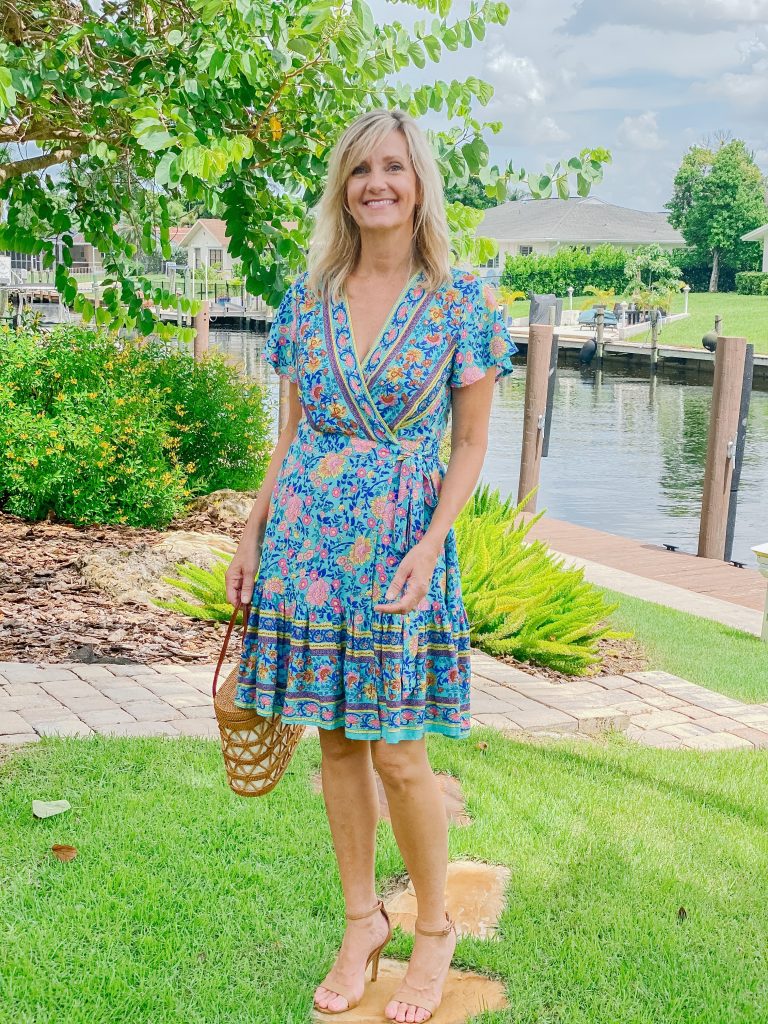 I hope you're having a great week! I'll be spending the week trying to get my office turned into a homeschool classroom for my 12 year old twins. We have decided to keep them home for the first quarter to see what happens with Covid.  Our school district has a homeschool option that they can Zoom into their own class with their teachers and classmates. It seemed like our best option since my schedule is so flexible. What are your kiddos doing for school?
I hope you enjoyed the post on this colorful and adorable wrap dress for under $30! Have a great rest of your week! Thank you for reading!