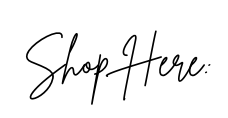 ---
Hi friends, I hope this blog post finds you well. I know that during COVID, many of us had time to redo our bathrooms, refresh our kitchens, or start working on other DIYs around the house. If you're still working on elevating your home, I've got the perfect way for you to transform your living room or dining room! Check out these 7 Gorgeous Capiz shell chandeliers that I love. I have real "before and after" photos of my own dining room that I think will be so helpful for you. After what felt like YEARS agonizing over the lighting, I considered a few different styles, but I keep coming back to the Capiz shell chandelier.
The "Before" Dining Room Photo: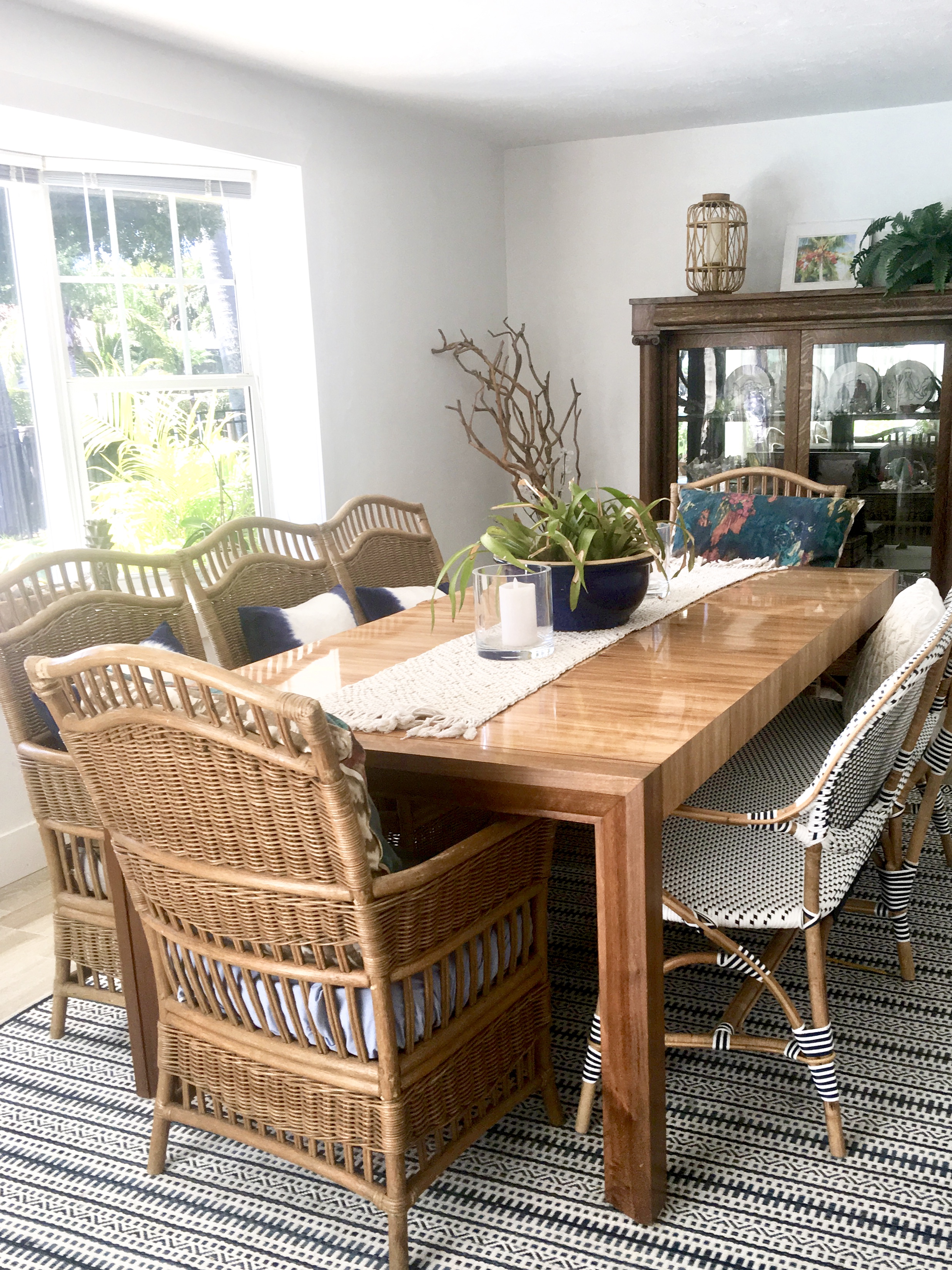 Honestly, my dining room was… SO BORING!
It was such a mish-mash (is that a word?) of furniture and items that I already had. It's not what I wanted, but due to my "Analysis Paralysis"- I suffered with this look for far too long. After some time, I finally was able to choose a capiz shell chandelier that I absolutely love….
If you're wondering what a capiz shell chandelier is, allow me to explain more. If you're wondering what makes me qualified, allow me to remind you. I'm actually a realtor and love staging homes. I have an affinity for interior design, and creating beach-inspired atmospheres is definitely something I have a knack for. When creating a calm coastal vibe, capiz shell chandeliers are the perfect way to achieve this look. Mostly because the material of the Capiz is a flat, almost transparent outer shell of the windowpane oyster, found in the coastal waters of the Capiz province in the Philippines, which is where the name originated. I hope this helps you understand a little more about the type of beautiful lighting we're featuring today.
After Adding the GORGEOUS Capiz Style Chandelier:
---

The linear chandelier from West Elm is so pretty in person. I was at a neighbor's home recently (below) that had this chandelier and I fell in love with it. I wanted to go straight to West Elm and buy that beauty right then and there and the price is fantastic!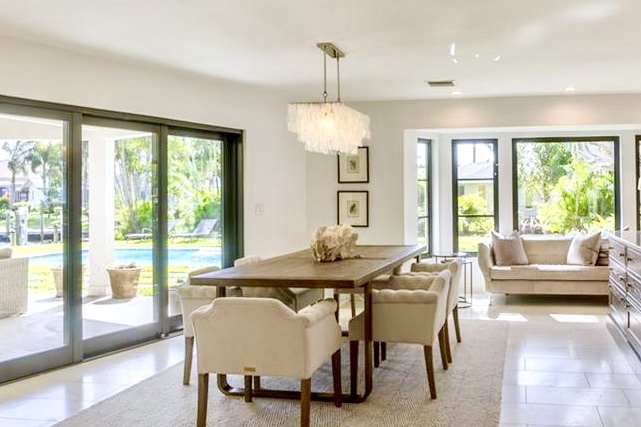 ---

---

---


Thank you for reading 7 Gorgeous Capiz Shell Chandeliers (Before and After!)! For more home decor ideas, check out this post.

Shop This Post