What are you up to this weekend? We have plans to attend a friend's birthday party on Captiva. It should be a ton of fun. It is hosted by my friend Jamie who is an amazing party planner and I will share photos from this party in another post. She has the most FUN parties that I've ever attended. Aside from that, we will be doing the usual baseball games and kids activities.  I've linked 5 Things to Read for the Weekend for your pleasure.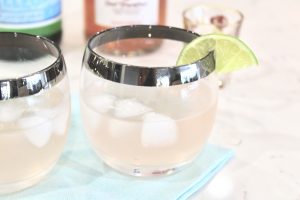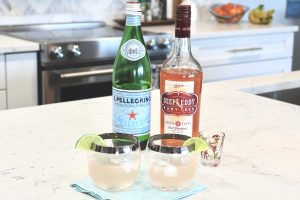 Here's what you need:
Deep Eddy Ruby Red Grapefruit Vodka (seriously, don't even bother with any other brand. This is hands-down, THE BEST)
San Pellegrino
Lime
Ice
Now, do this:
Fill glass 1/4 full of ice, squeeze lime into glass, pour 1 shot of Vodka into glass and then add San Pellegrino to fill. Stir.
5 Things for the Weekend:
1. I will definitely be trying this recipe for Ceviche from Camille Styles. This looks delicious and something to make anytime of the year, easy too!
2. The Idea of this RV just makes me happy. The cutest design & livable!
3. The Winter Olympics have me dreaming of a ski vacation. I think I would like Utah?
4. Project Peaceful Warrior  may just be what all schools need. What a beautiful concept.
5. Fashion inspiration. Last but not least, a classic outfit for any age. Fashion inspiration for your weekend from Kathleen Barnes of Carrie Bradshaw Lied. She's adorable and has the best style.