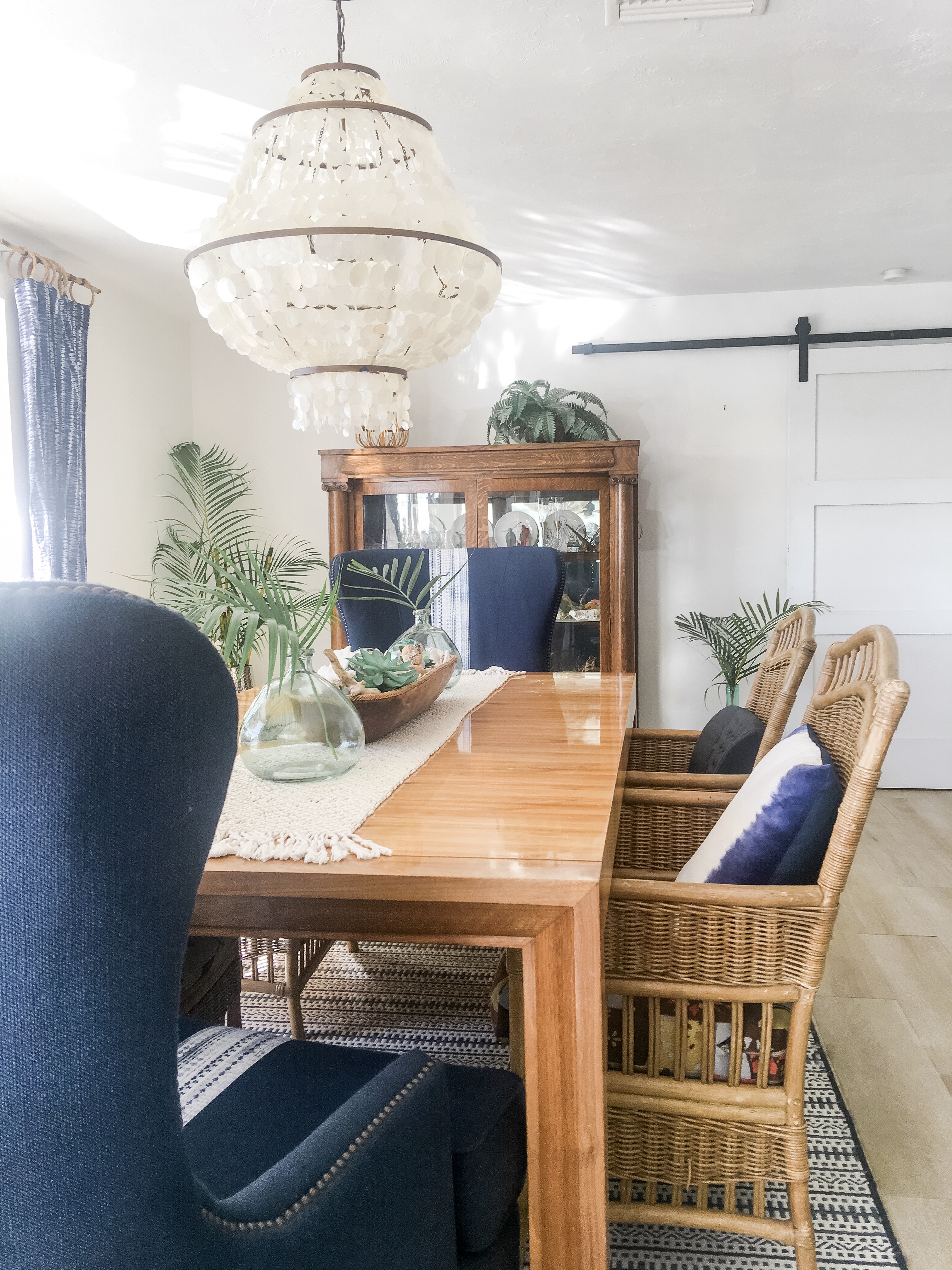 Hi Friends,
Hope you're having a great week! I have shared before how much I love coastal chandeliers back when we added one over our dining table a few years ago. It really took our dining room from boring to something really special. I still love it so much, and we always get compliments on it when we have company over. Unfortunately, my exact chandelier is no longer in stock, but I put together a roundup of 12 gorgeous coastal chandeliers that I think you will love!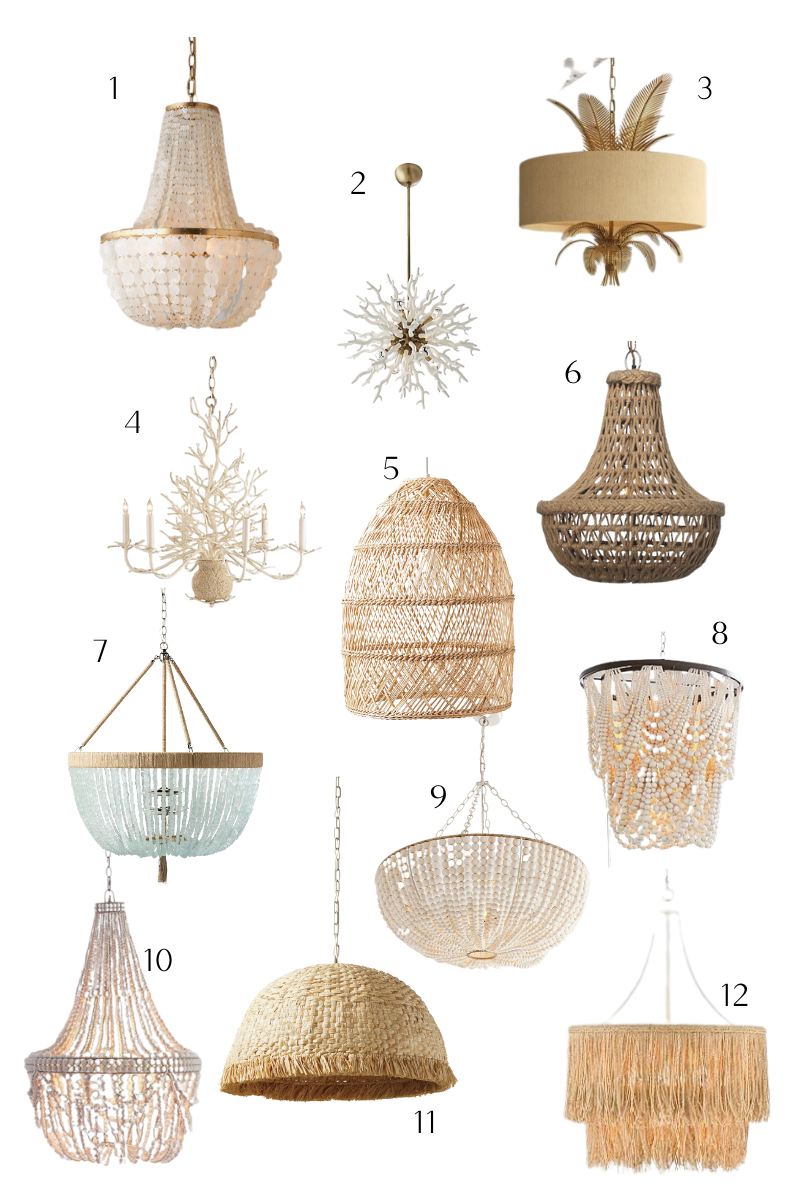 1 // 2 // 3 // 4 // 5 // 6 // 7 // 8 // 9 // 10 // 11 // 12
Beaded Chandeliers
Beaded chandeliers are a great way to add a coastal vibe to your home. My friend has this one in her dining room and it is really beautiful. I also love this one and this one.

Capiz Shell Chandeliers
Obviously I love capiz shell chandeliers because that is what I chose for my home. Mine is no longer available but this one is very similar to the one I have. I also love this one and this one is an affordable option.

Natural Chandeliers
The natural chandeliers are also such a fun choice. They can make the room a little more casual but yet they just add such a tropical and coastal feel. I love this one, and this one.

More Coastal Lighting Options
This coral 6-light chandelier is such a beautiful light fixture. And this palm chandelier really makes a statement. This sea glass fixture is the perfect coastal chandelier.

Thank you so much stopping by today and for reading my 12 gorgeous coastal chandeliers round up! I hope you found some inspiration for your coastal home, For more inspiration, check out my post, 7 Gorgeous Capiz Shell Chandeliers.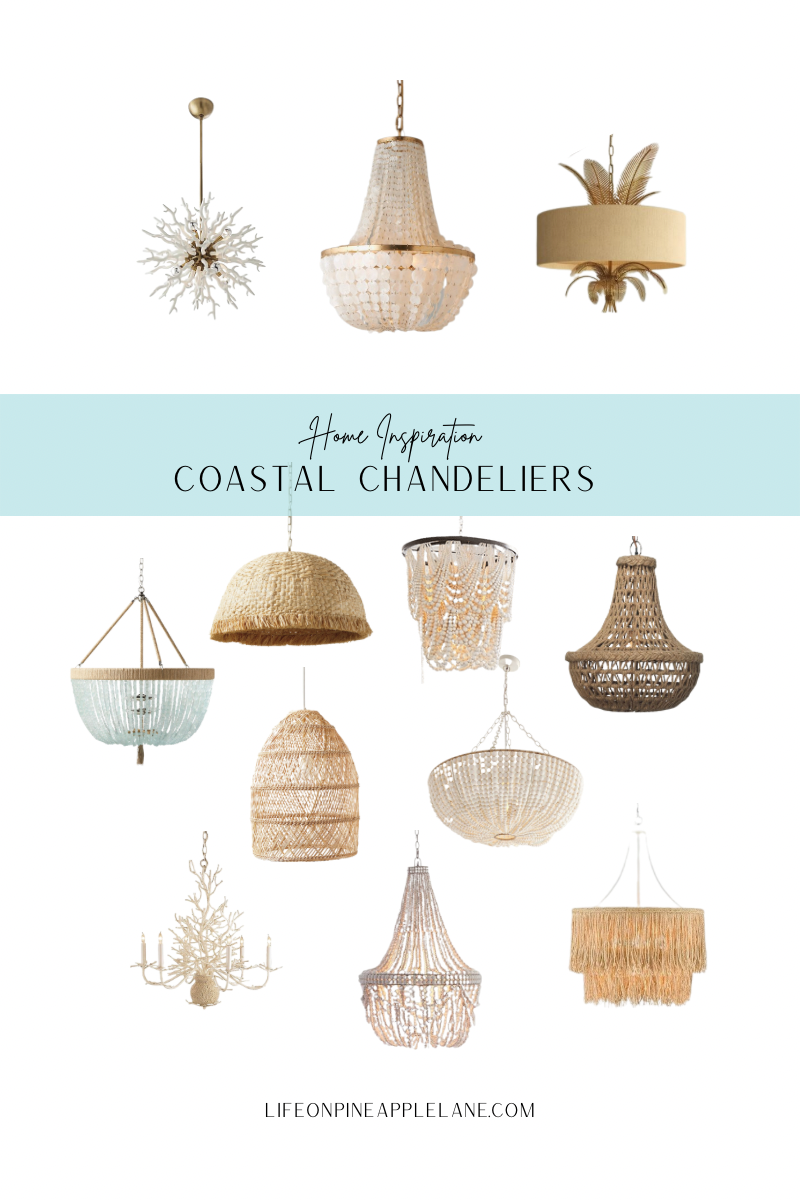 Feel free to reach out to me via email or DM me on Instagram if you have questions or suggestions! I'd love to hear your feedback! Don't forget to Follow me on Instagram and Pinterest!
Thanks for being here!

Shop This Post