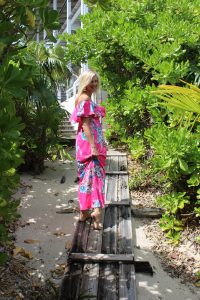 A few weeks ago we went to the Bahamas for the weekend with some friends. It was a great time and I bought this cute bright pink floral maxi dress that is off the shoulder. I am so glad I did because in addition to being adorable, it hid all the "vacation bloat" I had going on! UGH! Can anyone relate? Someone please tell me how to avoid that. No eating or drinking on vacation? Send me some tips!
Back to the dress…It's inexpensive and you can dress it up or down. Win-Win! Wear it at a resort as a cute cover-up, wear it to lunch with girlfriends or wear it with heels for date-night! Super versatile!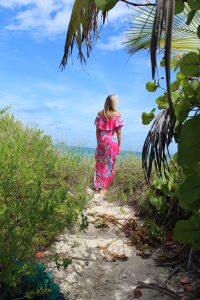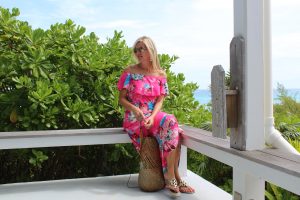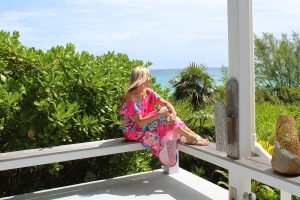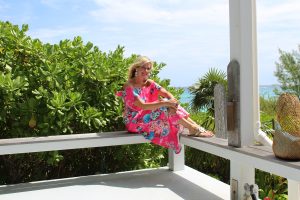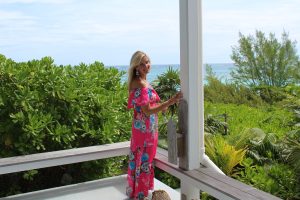 We are typically pretty casual when we are there but I wore this to a dinner party at a friend's house and it was perfect. I paired it with my staple Tory Burch Miller Sandals, some cute earrings, a big shell ring and my all-time, favorite summer bag.
I'll share more about our Bahamas trip in a future post! Thanks for reading!