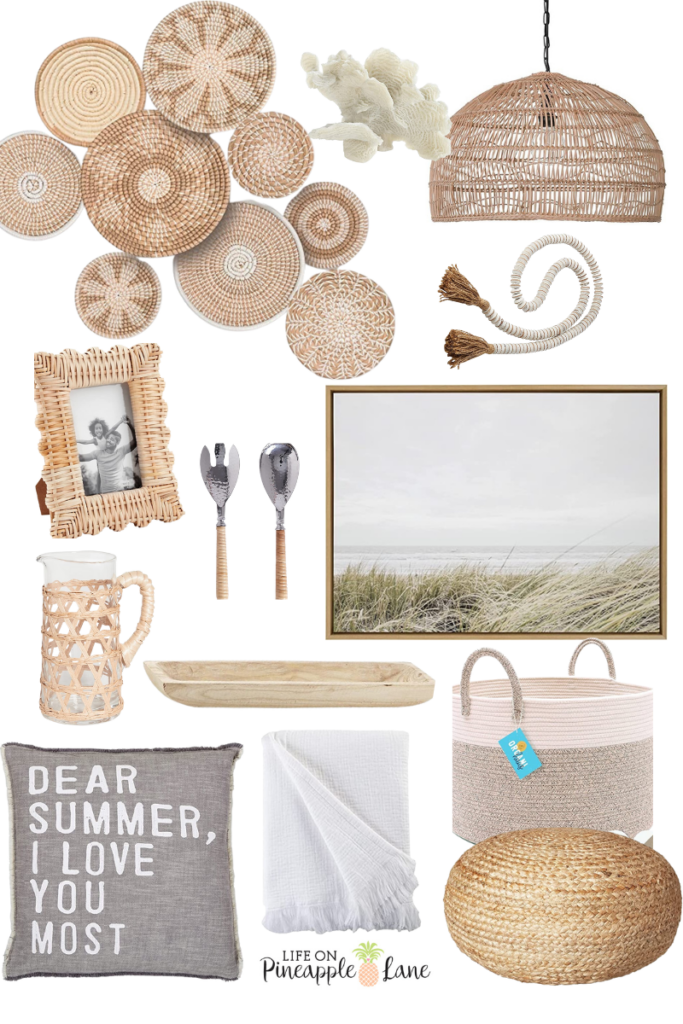 Amazon Best Budget-Friendly Neutral Coastal Home Decor Finds
Hi Friend!
Hope you're doing well! I can't believe Summer is right around the corner! I'm thinking about all things to freshen my home and lighten it up for summer Every year I feel the need to strip away all the cozy decor and lighten things up. Neutral decor seems to be the direction I'm going lately. I thought I'd share my picks for Amazon Best Budget-Friendly Neutral Coastal Home Decor Finds Round Up!
We are also renovating our Sanibel beach condo that was destroyed during Hurricane Ian and I'm in the process of picking out flooring, furniture and decor. I love all of the Amazon neutral coastal home decor pieces I'm finding lately!
Let's break it down…
Neutral Coastal Coffee Table
This coffee table is gorgeous! It's the exact one that's in my brother-in-law's beautiful home in the Bahamas and I'm seriously considering it for our beach condo! I love the size and the stone insets. It also has matching end tables! It isn't exactly a budget find, but it is too good not to mention. To complete the look, just add some coffee table decor like these beads, this book, or this faux coral piece.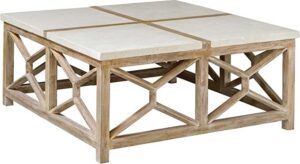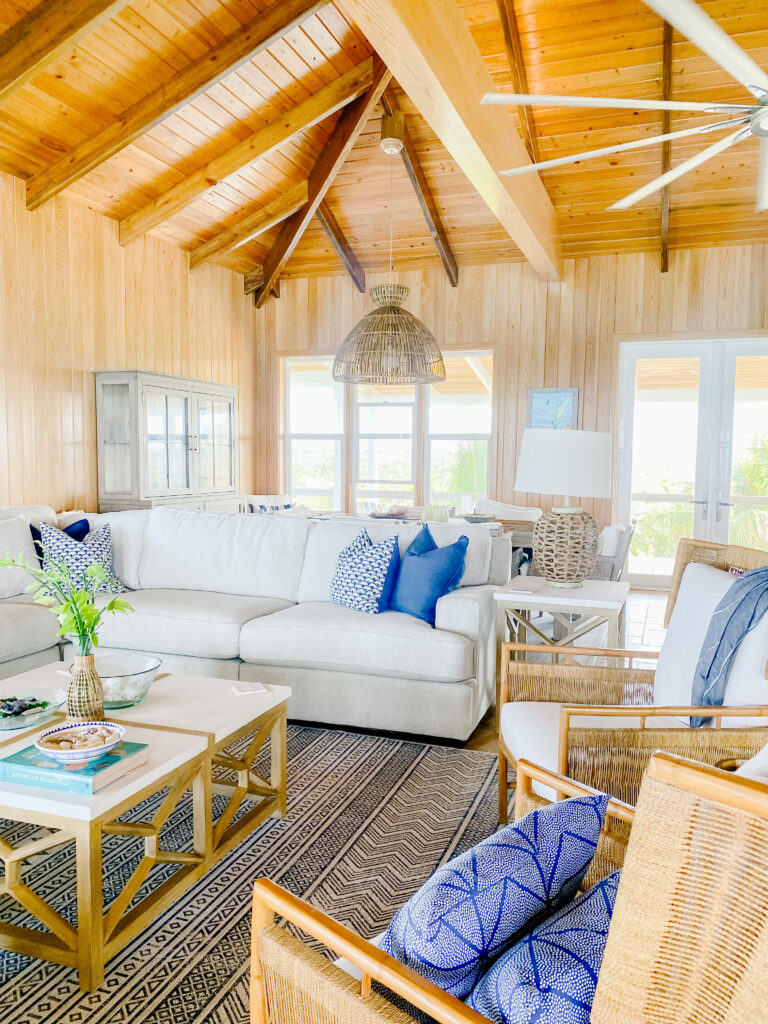 Coffee Table // End Table // Rug // Similar Sofa // Book // Wrapped Vase // Similar Lamps Here & Here
Neutral Coastal Dining Chairs
I bought 6 of these dining room chairs for my own house. They were the first furniture purchase I made from Amazon and I was very pleased! I actually love these chairs. The oatmeal color was exactly what I expected and they're more comfortable than I had imagined. I was very impressed by the packaging and they all came in perfect condition. When purchasing furniture online, I always read the positive AND negative reviews. I actually find them very helpful because sometimes it is that the color wasn't what someone expected or maybe the packaging was bad and items ended up broken. In any case, It's informative when making a decision.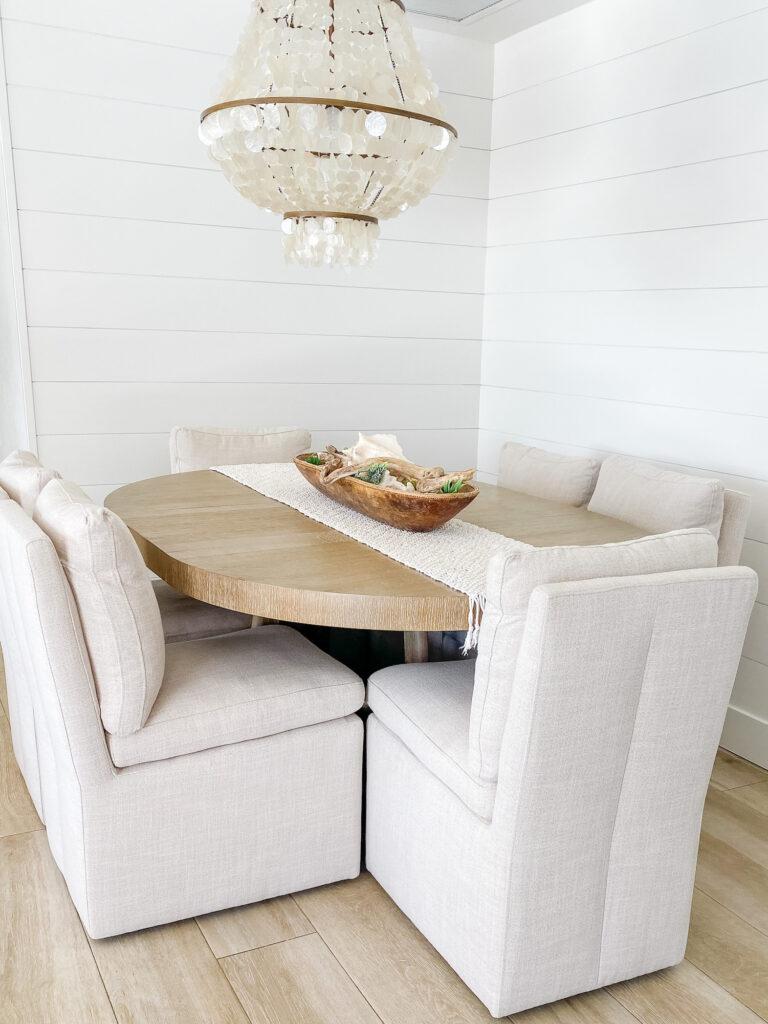 Neutral Coastal Wall Art
I love this serene landscape painting. A neutral interior just gives off such a calming vibe and this artwork fits right in to that category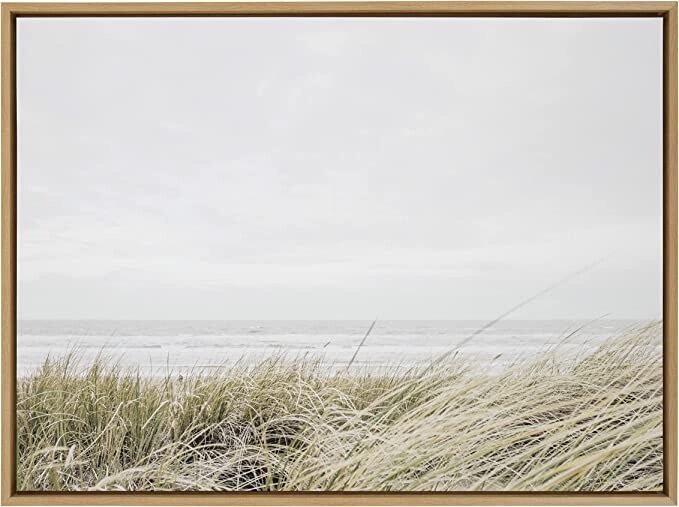 These woven baskets as wall art are the perfect natural element to add to your walls. Use them over a headboard in the bedroom or over the sofa in your living room. They're a designer look that can add an interesting and natural element to your neutral coastal decor.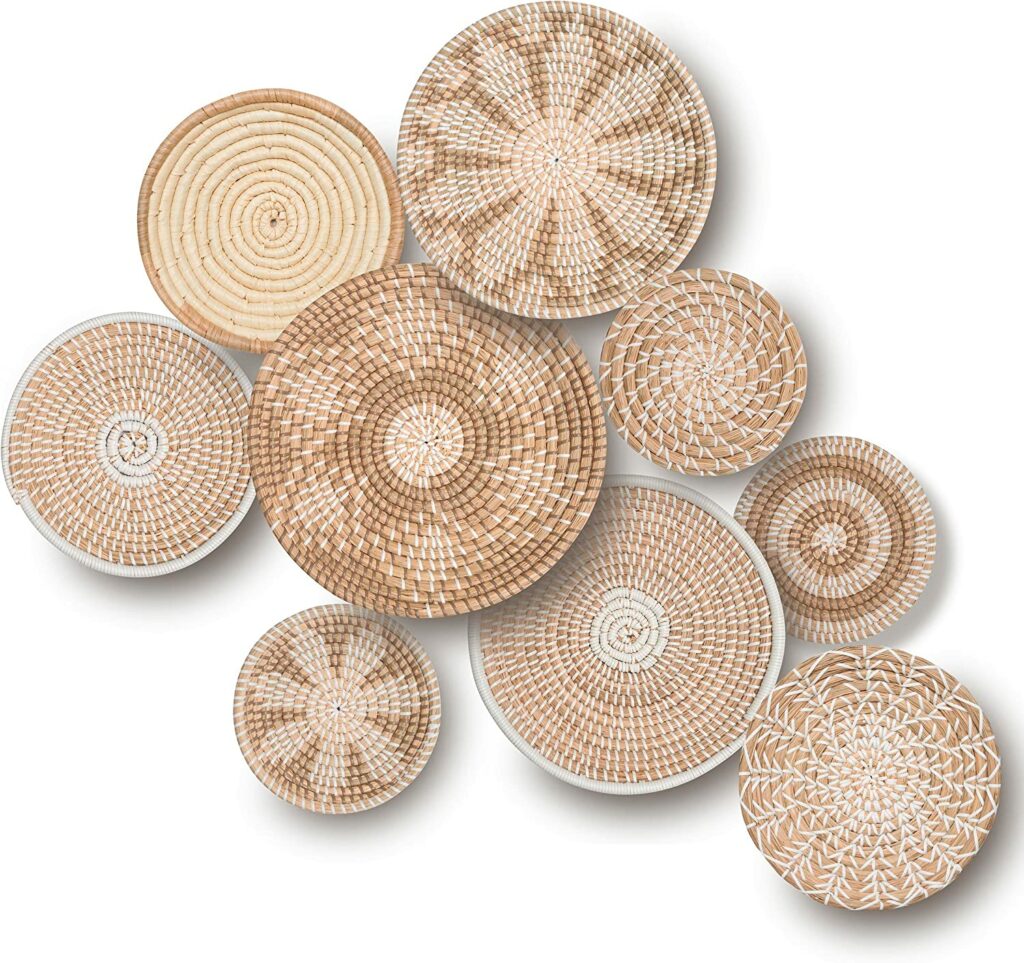 Budget-Friendly Natural Area Rugs
Adding a natural rug like this jute rug into your living room decor instantly brings a coastal feel. Jute rugs are relatively inexpensive and a great budget-friendly interior design feature. You can use them as a base to layer another rug on top and change up the look. I have several Jute rugs in my own home and will be buying one for the beach condo! I've been eyeing this scalloped rug for some time. I think it's so cute!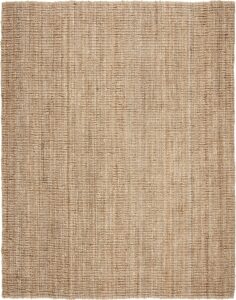 Natural Coastal Woven Lighting
I love this woven chandelier. It has such a beachy vibe and I think it would be perfect for our beach condo!
Neutral Coastal Budget-Friendly Home Accessories
–These decorative beads are a great addition to your neutral living room decor.
-And this rattan picture frame is my favorite.
-I recently bought this beautiful white muslin throw blanket for my bedroom and I can't tell you how much I love it! It's lightweight and perfect for summer!
-I don't typically like throw pillows with sayings on them but this cute one just sums up my feelings about summer and it would make a cute addition to our beach condo!
-Adding coastal elements to your kitchen decor is easy with these salad servers with rattan wrapped handles and this raffia wrapped pitcher.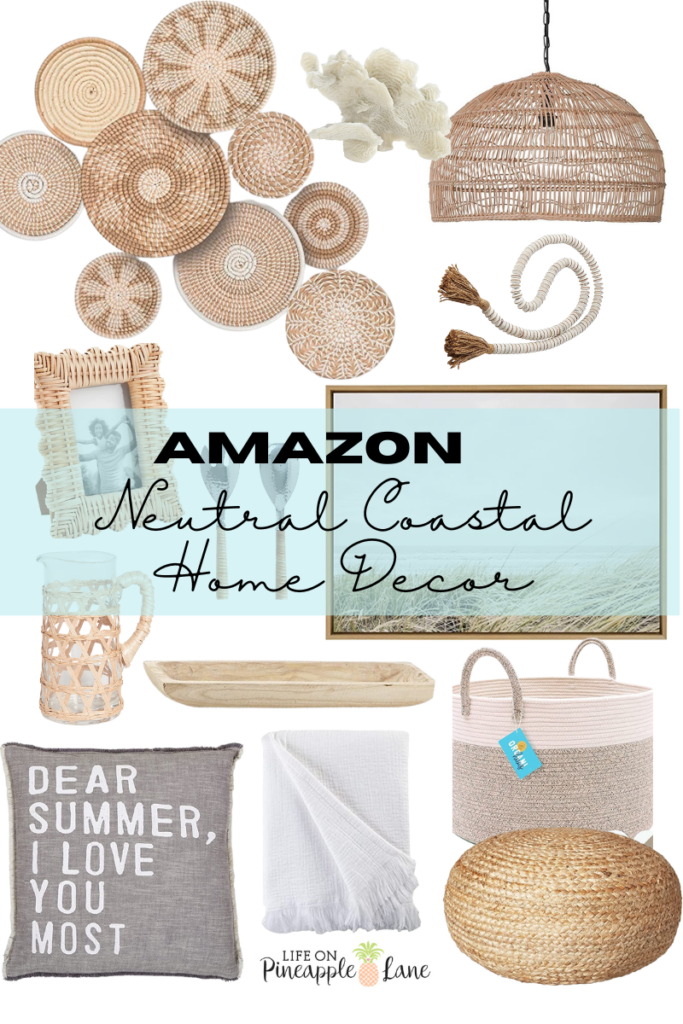 <div data-sc-widget-id="EL-645ed31215b790305ae8a758"></div><script async src="//widgets.shopstyle.com/shopstyle-widget-snippet.js"></script>
If you're drawn to the laid-back, beachy vibe of coastal decor (like me!), but don't want to go overboard with seashells and nautical accents, consider incorporating neutral coastal decor into your space. Amazon's selection of budget friendly options is a great place to start incorporating these neutral coastal elements into your home.
Thank you so much for reading my post Amazon Best Budget-Friendly Neutral Coastal Home Decor Finds and spending a little time with me today! Have a wonderful week. If you want a little more coastal decor inspiration, check out this post on How to get the Old Florida Beach Cottage Style and 7 Gorgeous Capiz Shell Chandeliers. Check out my Amazon Storefront here to see all of my Amazon Favorites! If you like my content, Follow me on Pinterest here and don't forget to PIN my images!!